Airline allows its customers to reserve seats far away from children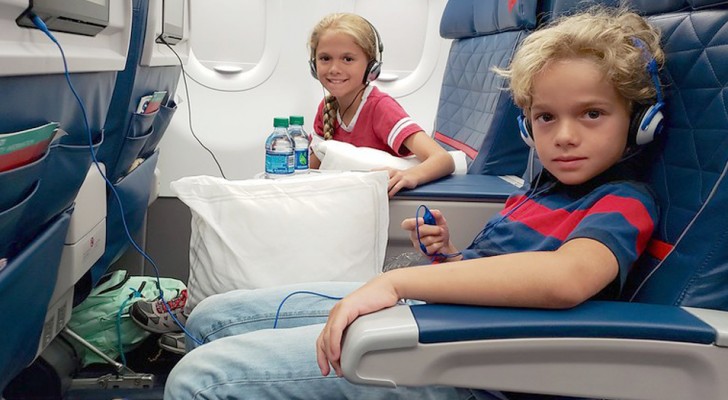 Advertisement
What does every plane passenger dream of? It's a dream of not only spending one's high-altitude journey in complete tranquility and without turbulence, but also not to be disturbed by other passengers - whether they are adults or children. Yes, very often it is the adults who board the plane with their children, but it is a pity that during the entirety of the trip (which in some cases can be for hours, depending on the geographical distance to the destination), these children can be really annoying. So, how do you go about avoiding this potential "nuisance"?
via Daily Mail UK
Advertisement
There is an now an Asian airline that allows its passengers to travel with complete peace of mind. Scoot, which is a low-cost branch of Singapore Airlines, has now launched a very appealing offer for its customers: they can travel on the aircraft, positioned well away from any children for an additional fee of approximately $ 17 per ticket. By purchasing this special ticket, the passenger can comfortably take advantage of a section of the plane where children under the age of 12 are not allowed. And to make everything even more comfortable, there is extra space to stretch out one's legs . This is a real dream for many high altitude travelers!
Here is what the Scoot offer says: "Fly in peace and quiet by reserving your seat in the ScootinSilence area which is located at the front of all of our airplanes. In addition to the exclusive and quiet cabin (no children under 12 years), you will also enjoy an element of extra comfort. Each seat in the ScootInSilence area is equipped with an adjustable headrest, while at the same time you can reserve Super and Stretch leather reclining seats. You can also get off the plane first after landing!"
This is a truly special offer that has pleased many. However, this policy has also caused many other people to question the approach: is it defensible or ethical to pay a surcharge on a plane ticket in order not to hear any noise and not to suffer the fussing of children under the age of 12? Many seem to think that it is, given the success of the Asian airline's offer.
What do you think about this?