This girl is very sad because of the isolation: the teacher surprises her with a sweet "lesson" on the street
The measures of social distancing are having very heavy repercussions on the school and educational systems throughout the world; pupils and students of all grades are being forced to continue their studies via a computer screen, remotely and at home. The same thing can be said of the teachers: they too are forced to give distance lessons, with difficulties on both sides.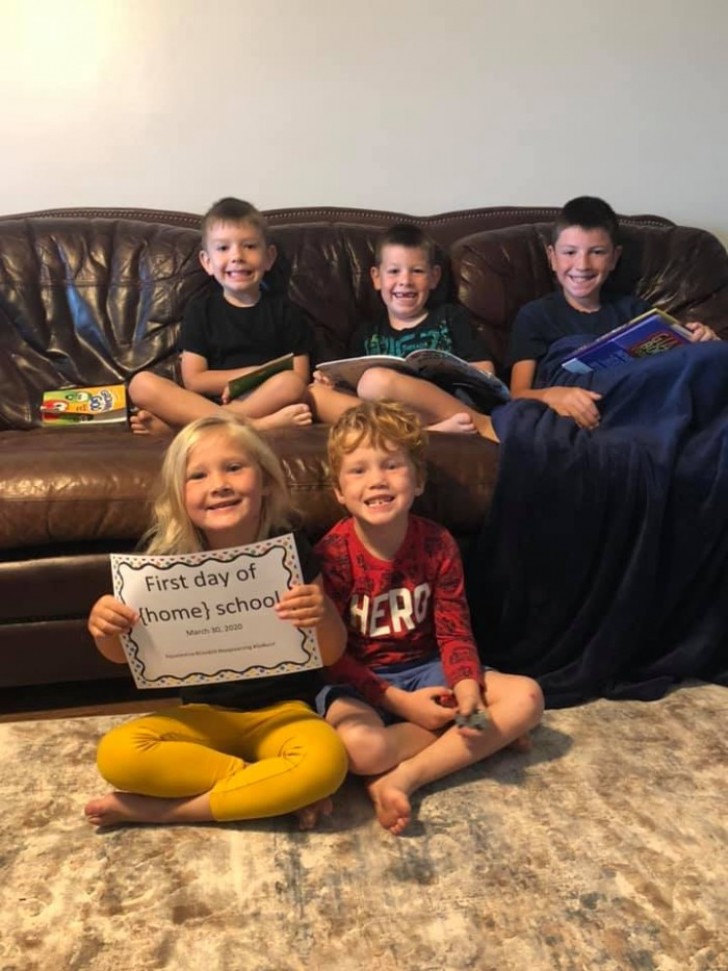 This is the story of Katie Ricca, a Florida teacher who, in this period in which schools were closed for the very long period of quarantine, inaugurated fairy tale reading sessions for her young pupils through Zoom's videochat ; Hannah was one of the little ones listening and during one of the sessions, the girl was visibly disturbed by something, until she abandoned the online "conversation".
Katie, as a good teacher, immediately took action to understand what Hannah's problem could be. So, she called Kelley, the little girl's mom, and found that Hannah was sad for some unknown reason. From there, she had the idea of making a surprise for the little pupil the next day ...
Katie Ricca in fact presented herself the next day in front of Hannah's house with the storybook in her hand and, strictly at a safe distance, met her pupil in the open air, sitting together, chatting, reading fairy tales and laughing. Even if the school desks are temporarily closed inside empty classrooms waiting to be filled, this talented teacher has acted like every teacher should have done with one of her pupils: sitting with her, talking to her and trying to alleviate her problems, as much as possible.
Very good Katie, this is the true teaching spirit!