"I love you!": 1-year-old bids farewell to his older brother as he heads off to college in the sweetest way possible (+VIDEO)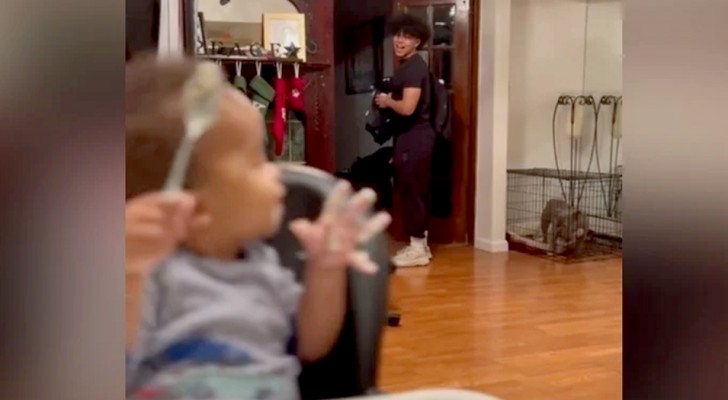 Advertisement
How deep can the affection between brothers run? In a video which has quickly gone viral, Lisa Jame's eldest son is shown leaving for college. Apparently, his one-year-old brother doesn't seem to care too much at first, but then the exchange of farewells between the two suddenly become more and more intense. The little brother is seen to be initially distracted by his food and doesn't seem to realise that his older brother is about to leave. But suddenly, the two are exclaiming "I love you!" in a flurry of exchanges which seem like they will never end.
Advertisement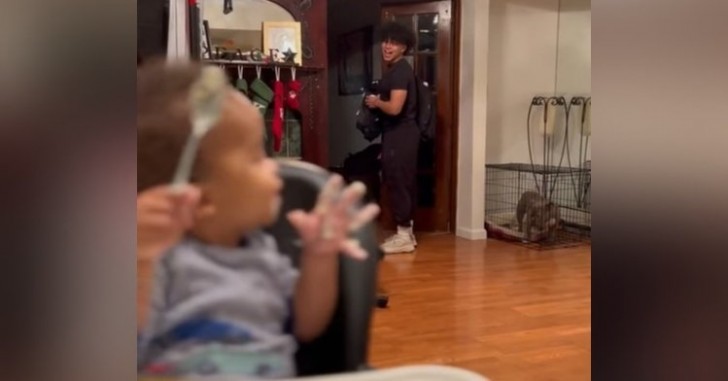 The little one, sitting in his high chair, is absorbed by his plate of baby food and does not even seem to notice that his older brother is leaving for college. However, when his big brother says goodbye to him and tells him he loves him, the little brother immediately replies with an emphatic " I love you!". And before long, "I love you!" is echoing over and over between the two brothers. This was a new, sweet game between brothers and and mum Lisa has proudly posted a video of this special moment on the net.
"Of course, the little one can be naughty" said his mother "but he can be so affectionate and everyone loves him. Oh my God, please don't look too closely at the way he eats his soup!"
Advertisement
Some of the internet users' comments, reacting to the video, were very funny: "Go little one," writes one boy "you made your brother's day wonderful and ... mine too!" "Good mom Lisa" wrote a woman "you have a family to be proud of. Of course, it must be difficult to clean you kitchen after mealtimes!"
Even if you don't have a brother, watch this short video - it will warm your heart!
Advertisement