Their 30-year-old son does not want to leave home: the parents go to a judge and the case ends up in court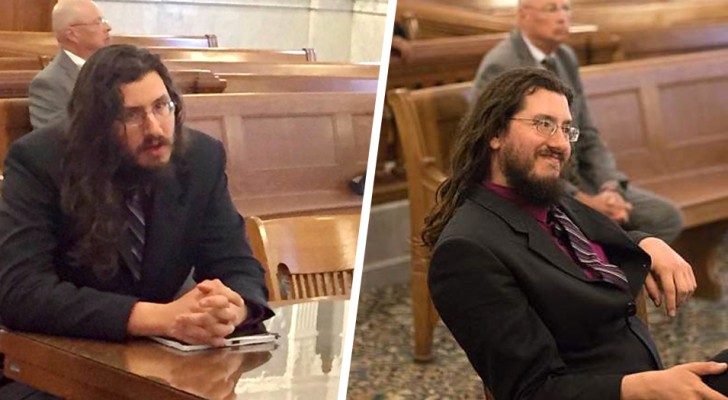 Advertisement
There are many thirty-year-olds who continue to live in their parents' houses, taking advantage of a very comfortable situation, just as if they were still 16 years old. We have to underline that the economic and working situation, in many countries, is disastrous and being able to afford to live alone relying only on one's own strength can be very difficult, but not impossible. On the other hand, there are some cases in which young people don't even try to find a job and continue to cohabit with their parents, relying on them for room and board, thus ending up also ruining relations with their mother and father. This is what happened to a 30-year-old guy who stubbornly wanted to stay at his parents' house. The young man exasperated them to such an extent with his behavior that the disgrunted parents went to court.
Advertisement
They failed to convince their son to leave home and find himself a job that would make him independent, so, exasperated by the situation, they turned to a judge. Michael Rotondo told the judge that he knows his parents want him to become independent and move elsewhere, but argued that as a family member he has rights. The ruling of the state Supreme Court judge, Donald Greenwood, dismissed his arguments as outrageous. After the judge's verdict, the son told the court that he would appeal.
This boy's parents did everything to force him to get busy and find his independence. The problem of living with their son has intensified because Michael often quarrels with his mother. Exasperated, his father and mother even gave him some money to help him find a house and a job: "Michael, here's $1,100 for you so you can find a place to stay."
Advertisement
His parents even suggested that he sell some of his belongings to get some money (the stereo, some instruments, etc ...), not to mention all the times they urged him to look for a job: "There are also jobs available to those with a bad work history like you… but to find one, you have to look! ". But Michael never cared about any of it; he has always continued to live on the backs of his parents, in a very conscious and selfish way.
It's certainly difficult to justify the behavior of a child who, at 30, seems to want to take advantage of his own parents. What do you think of it?
Advertisement