At 24, he made a car out of scraps and waste that is sustainable and can also be driven by the disabled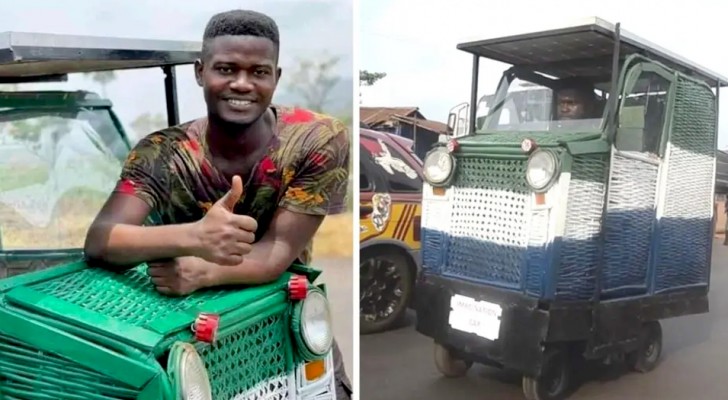 Advertisement
Do not extinguish the dreams of our young people; the new generation is the one that will probably save us in the future from environmental disasters, global warming and the dangers that threaten our Earth; thanks to their commitment and passion, great things can be expected in the years to come, hopefully all positive. For this reason we want to introduce you to Emmanuel Alieu Mansaray, a guy from Sierra Leone, author of a truly useful and fantastic invention.
via Euronews Green
Advertisement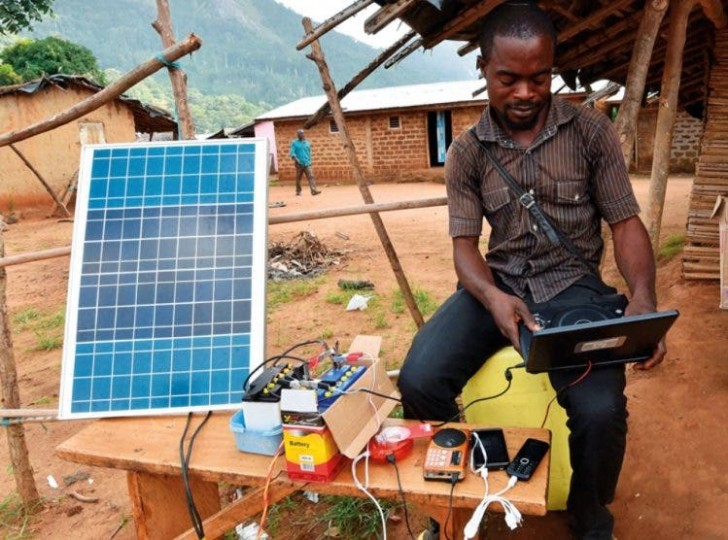 Emmanuel is only 24 years old but he is already a great geology enthusiast, so much so that he attends the Fourah Bay College at the University of Sierra Leone; but in addition to geology, the guy has always had a soul linked to creation and innovation, for a better future for Planet Earth. Acclaimed in his country, Emmanuel is the inventor of the so-called "Imagination Car", a truly innovative, original car, useful for the planet Earth and also for people with motor disabilities.
Think that this extraordinary and original car was entirely made from waste materials and waste that the boy himself collected, which is why it is a totally sustainable project for the environment.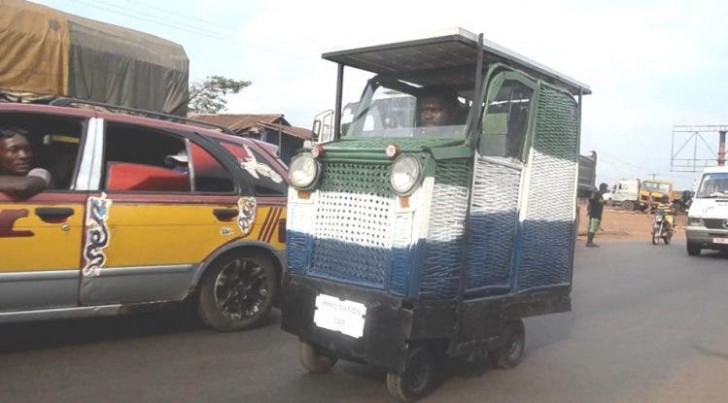 Here are the characteristics of the Imagination Car created by this willing African man: it has a small motor that can move the car back and forth, a solar panel is installed above the car, and a steering wheel that helps even people with motor disabilities to drive. Emmanuel described the invention, that he is particularly proud of, with these words: "The Imagination Car 'uses solar energy to operate, which helps to keep the atmosphere cleaner, thus reducing the risk of dangerous gas emissions that have caused problems and diseases to thousands of people around the world. Some people with disabilities have cars that they cannot drive unless they have people to drive them because their feet do not reach the clutch, brake and accelerator, which is challenging. The Imagination Car has a steering that pretty much does it all by itself!"
Advertisement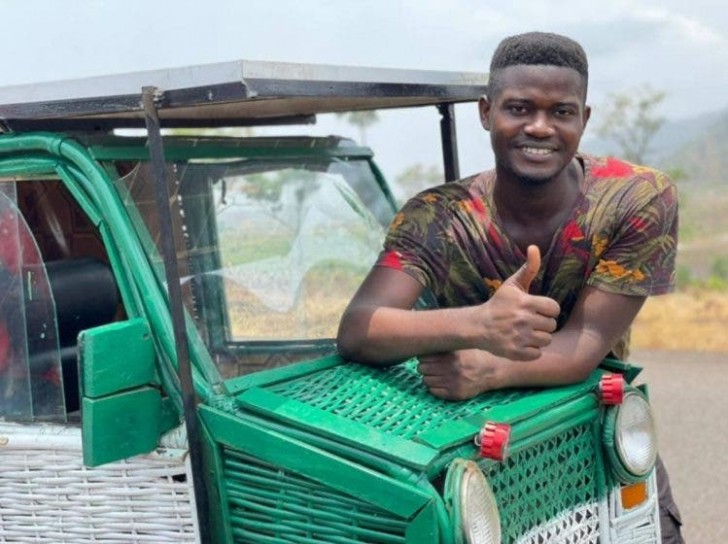 Now, Emmanuel's dream is that the "Imagination Car" can improve the quality of life of many people not only in his country but also all over the world; the 24-year-old student is also confident that this sustainable car can be launched on the market and give new luster to the economy of Sierra Leone by generating jobs for many inhabitants of the African nation and also giving a practical hand to reducing air pollution.
Congratulations, Emmanuel!