At 9 he wants to give $15 to his teacher: "Teachers are not thanked enough for their work"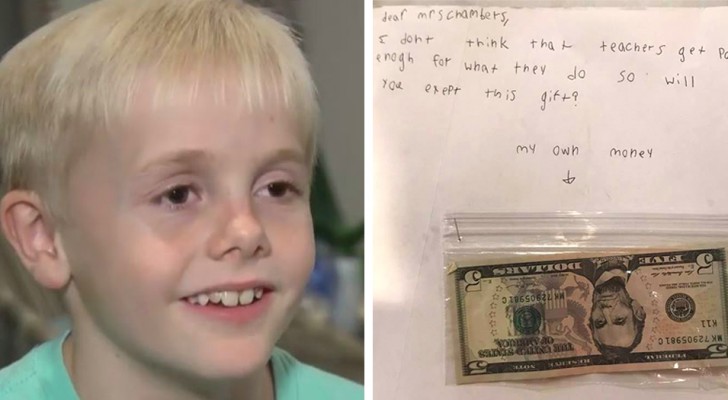 Advertisement
Being a teacher is certainly one of the most difficult and, at the same time, satisfying jobs that can be done. It's not easy to educate an entire class of students from very different backgrounds, and it's not easy to explain a math problem or a history lesson in a clear and fun way. In fact, those who choose to dedicate their lives to teaching seem to be guided more than anything else by a kind of vocation rather than by a real need to work. Good teachers, like Ms. Chambers, are the ones who know how to be heard by their pupils and who leave an indelible mark on their lives. Little Parker Williams wanted to thank his teacher for her work with an unusual and moving gesture.
via Youtube / WFLA News Channel 8
Advertisement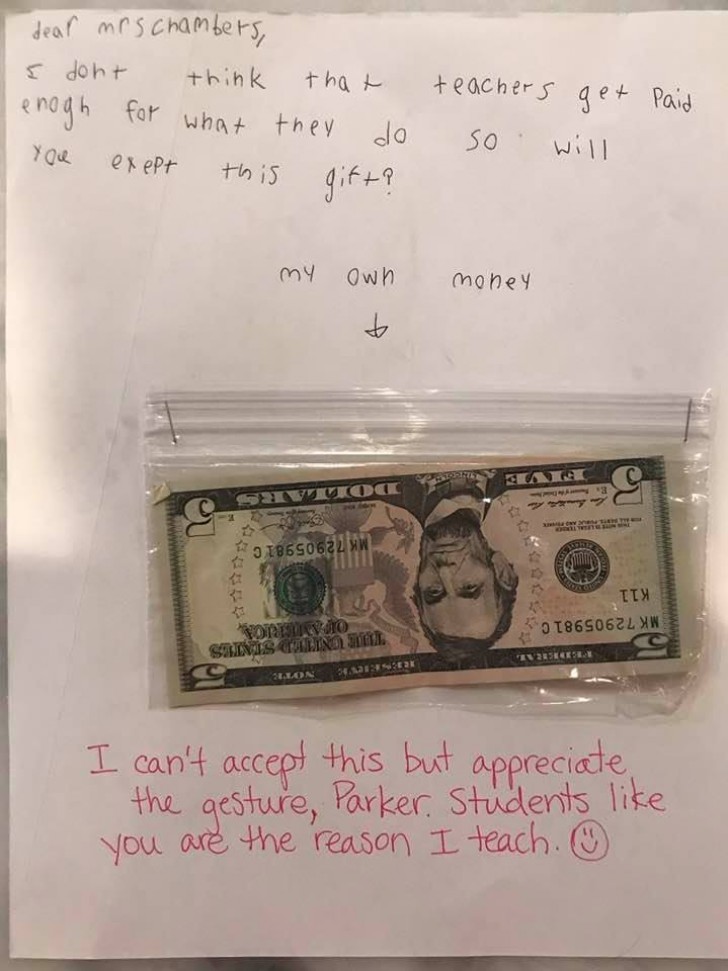 Parker Williams is only 9 years old, but he knows how important his teacher's role is in his life. He also knows that people like Ms. Chambers are never thanked enough for the work they do and that's why the big-hearted little student wanted to give a small birthday gift to his favorite teacher. Instead of buying a toy, Parker donated his $15 to his teacher, Mary Hall Chambers, leaving her speechless.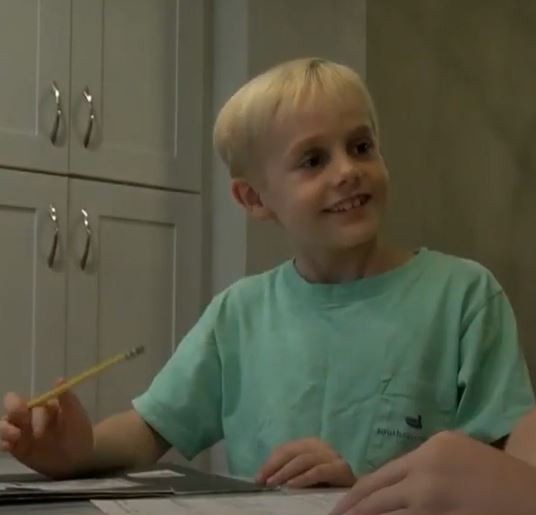 The kid said that Ms. Chambers is a great teacher: "Well, I think she's a really nice teacher, she has her own way of teaching and spends time with all of us. I think more people should be nice to her. It is better to be kind than to be bad."
In the letter accompanying the envelope with the dollars, Parker wrote: "Dear Mrs. Chambers: I don't think teachers get paid enough for what they do, so can you accept this gift?" A truly unexpected gift, which thrilled his teacher a lot.
Advertisement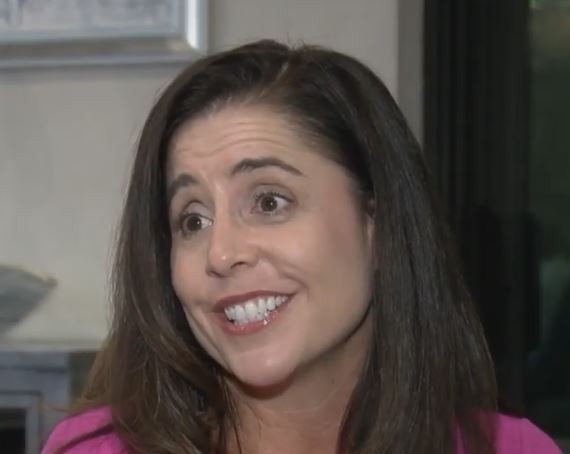 "Tears filled my eyes," Ms. Chambers said after reading the message. Obviously, the woman didn't accept Parker's money, but she thanked him, making note of his wonderful gesture: "I can't accept it, but I appreciate the gesture, Parker. Students like you are the reason I teach."
Parker was absolutely not offended after Ms. Chambers kindly refused his gift, in fact, the teacher's words about him made him feel really good.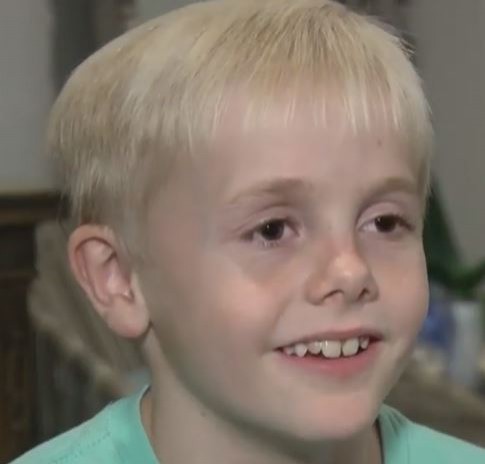 Parker's gesture moved not only his teacher, but also his parents and hundreds of online users who appreciated the child's good heart.