They park in a no-parking area and block the garbage truck: the residents take their revenge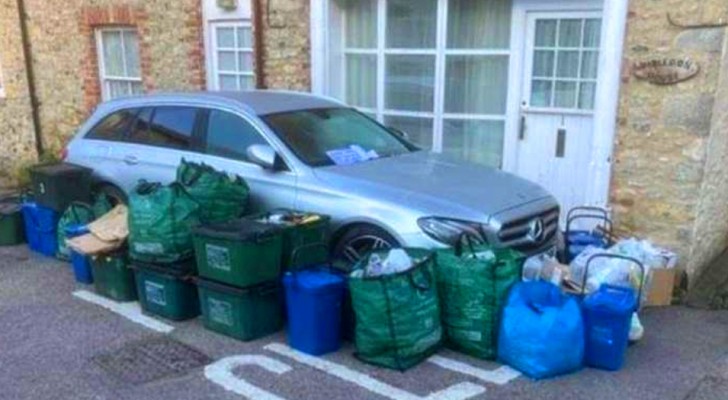 Advertisement
The incivility of some people continues to be a problem for all those who try to live their lives honestly and with dignity. Avoid parking in front of driveways, in fron of loading bays or in spaces reserved for the disabled; this should be more than normal; yet, there are many people who continue not to have the slightest scruple and to create inconvenience to others. In Branscombe, a small town in Devon (UK), a Mercedes was parked at the garbage truck space. The result of this bad behavior towards the local community was that the residents were deprived of the space reserved for waste collection.
Their revenge was not long in coming.
via sidmouth
Advertisement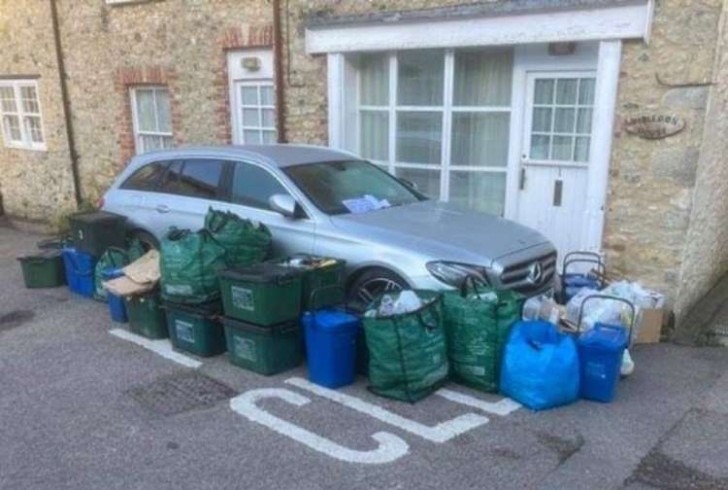 The mysterious Mercedes remained parked for two days in the no parking zone, blocking the activity of the garbage truck that was supposed to collect the waste from all the residents. Those who live right on Parsons Lane tried to track down the owner of the car, but they were unsuccessful.
In the village, the residents had already complained about the several times in which there was no efficient weekly recycling collection, but the presence of the badly parked car literally made the poor residents lose their temper. To take revenge for this incredible disrespect, the local community decided to surround the Mercedes with their trash bags. After that, the residents themselves photographed the garbage-covered car and posted it on social media.
Advertisement
The story ended with a call to the police: the police, fortunately, managed to track down the owner of the car through his insurance company. The car was, therefore, promptly removed, while the residents garbage, - alas - was still there. We hope that this small town in Devon will not be overwhelmed by too many unpleasant smells and that, from today, the uncivilized will think twice before parking where they shouldn't.
Advertisement