Single dad is forced to save on heating in order to feed his 5-year-old daughter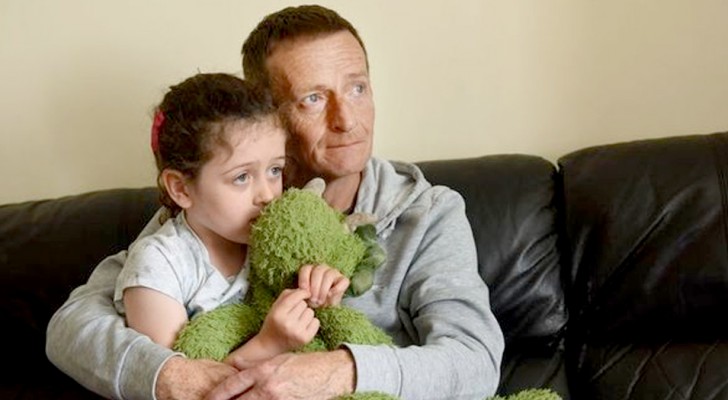 The economic crisis and the upheaval in the world of work after the outbreak of the Coronavirus pandemic has made those who were already poor and who could not make ends meet, increasingly poor. Try to put yourself in the shoes of someone who is a single parent with one or more dependent children and who for some time not only hasn't had a job but can't find a new one; how to always guarantee food on the table and satisfy the essential needs of a child?
via Daily Record
Advertisement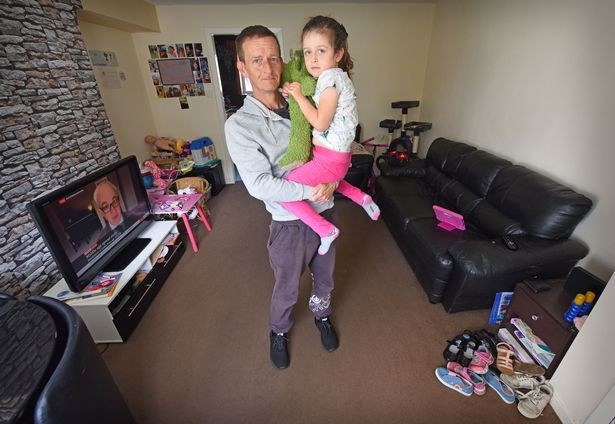 This is the story of Paul Gallacher, a very talented Scottish chef who lost his job during the terrible period of the lockdown; being a single parent, he found himself in great difficulty having to take care of him and raises his 5-year-old daughter Mollie-Mae. The prolonged lack of steady income has made itself felt more and more in the Gallacher home, especially when the 47-year-old man reached a point where he had to choose whether to save on home heating or on food.
Being a starred chef, finding something healthy for little Mollie-Mae to eat was not a problem at first, but then with the passing of the months and with the work situation that wasn't getting any better, the biggest problems arrived: "If I were to buy Mollie-Mae something like a new pair of shoes, I'd have to skimp on heating and electricity. The worst time for me is Christmas, when I have to struggle to be able to give her something and put food on the table. It's hard to buy fresh food every week. At the end of the month my daughter often doesn't get healthy fresh food on the table, very often we eat frozen food or packaged foods that are not so healthy. Fresh food spoils too easily, it's difficult to store and keep it good. I do what I can in order not to miss any essential nutrients on the table, but sometimes for lack of money I have to give her frozen chicken nuggets or sausage rolls which I don't think are healthy. "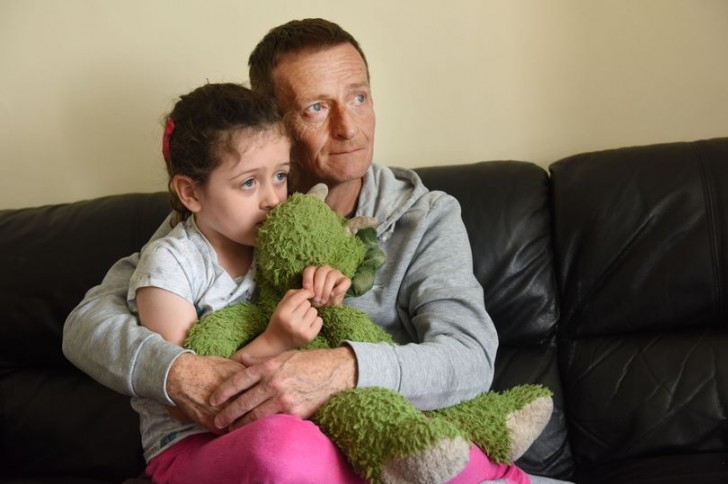 Paul Gallacher's testimony is truly moving and very, very sad; as he said, often to save money and to avoid having to choose between food and electricity at the end of the month, he had to say no to his 5-year-old daughter even for the most apparently "trivial" things, such as an interactive doll or an frozen slush drink: "When I say no, she looks very sad, but in the end she understands the situation."
For now, Paul expects the Scottish Government to amend the Scottish Child Payment for low-income or struggling parents and families and extend it to £20 per week; a relatively low sum, but that for this father and his daughter could really make a difference at the end of the month.