A sweet Golden Retriever looks after the owners' daughter as if it were her babysitter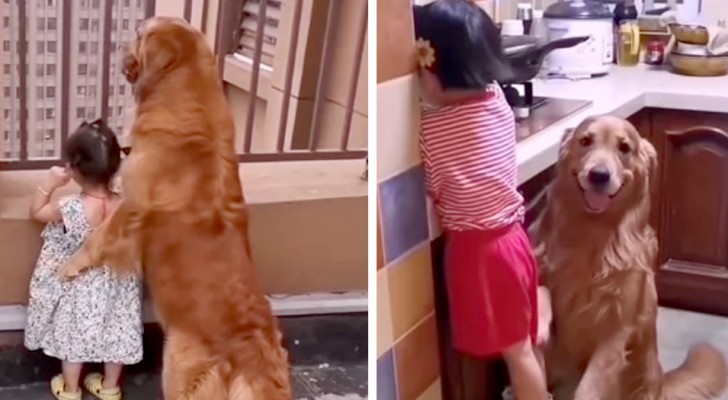 Advertisement
There are videos that are good for the heart and this is one of them! If you don't believe it, look at how this great Golden Retriever takes care of his owners' baby girl. It is an incredible sight: the dog follows the little girl in all her activities trying to protect and help her in every way. Is the little girl washing her face? The dog takes her towel to dry it. Is the little girl climbing on a stool? The dog acts as a counterweight so that she doesn't fall. The girl's parents, incredulous, filmed the animal that seems to behave just like a perfect babysitter.
Advertisement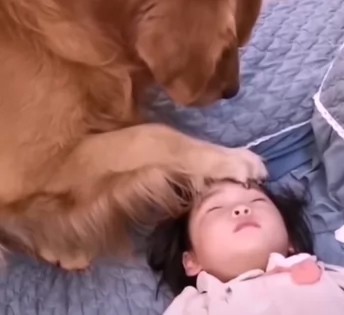 Golden Retrievers are a playful, intelligent and obedient type of dog. If well trained they are always ready to satisfy any request from their owners. They know how to adapt well to family life but are also very active. They are always ready for a walk.
Typically, another reason Golden Retrievers are great for children is that they behave like puppies even after they reach maturity.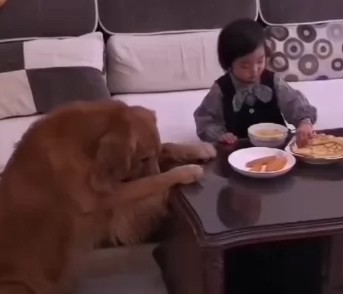 But this is not really the case with the dog we want to tell you about. On the contrary, this Golden Retriever demonstrates a maturity really extraordinary behavior! He performs better than a perfect babysitter, with extraordinary patience and sweetness. The parents of the little girl have filmed some of their little one's activities to document how the dog is preoccupied for and follows the little girl. At all times he seems to be concerned only with the little girl's safety and she reciprocates with all the exuberance of a three-year-old.
Advertisement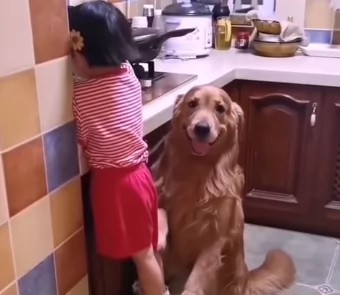 We are used to thinking of the dog as an aid for the blind, for those lost in the snow, for rescues at sea not to mention the dogs that are used for police duties.
But seeing this dog behave with the same attention as a babysitter is particularly touching. What is certain is that this type of dog is increasingly used for pet therapy or as emotional support for psychologically fragile people. Their presence is a source of joy and security that sensitive souls perceive as beneficial.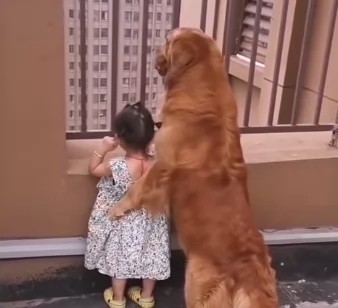 Certainly the parents of this little girl have found an economical solution to watching over their daughter: while she's monitored by their Golden Retriever they can sleep peacefully knowing that their beloved dog will always be there!