An 11-year-old boy sells lemonade on the street to buy nappies for moms in need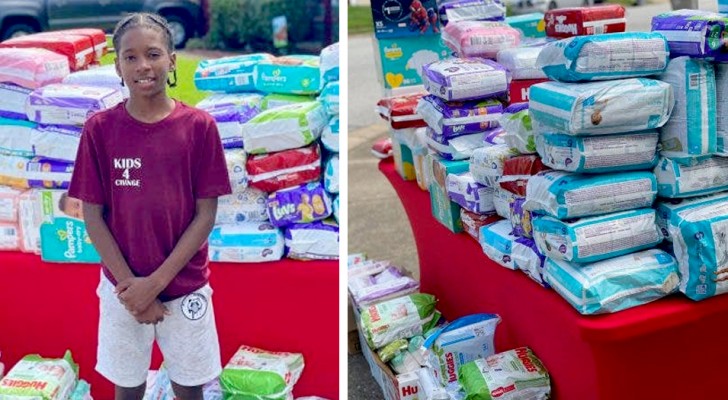 Advertisement
You might not be aware that a newborn baby needs to be changed 8 to 10 times a day. This means having a large amount of disposable diapers for a very high cost. An expense that must be multiplied by the number of children a family has and which can be difficult to cope with.
Because of this, an 11-year-old boy, Cartier Carey, has collected a small nest egg obtained from the sale of his lemonade to buy diapers for families in difficulty.
via ABC News
Advertisement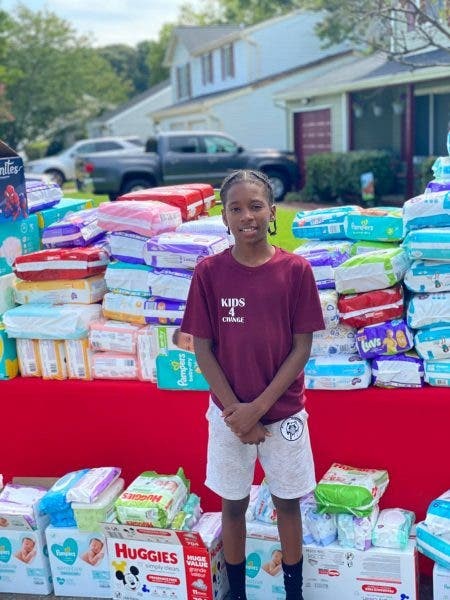 There's nothing better than drinking lemonade in Hampton Virginia USA, especially if the lemonade was squeezed by Cartier Carey, an 11-year-old boy who does not use the proceeds for himself, but donates it to needy families in the form of baby diapers.
"This idea came to me while visiting my grandmother," Cartier explained that he lives in a neighborhood where it is not difficult to see all the challenges that affect single mothers. "How can we help all these mothers?" Cartier asked his family seeing the difficulties of all those women who carried on the life of the family single handed.
Advertisement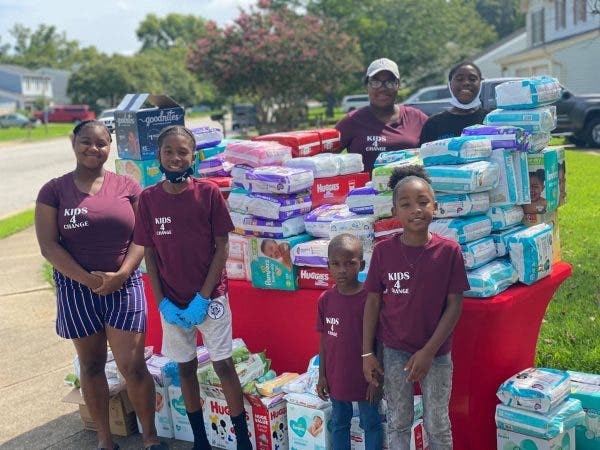 Cartier then proposed to his parents that he would raise funds and then buy large quantities of diapers to give to these young mothers.
An idea that has met with considerable success!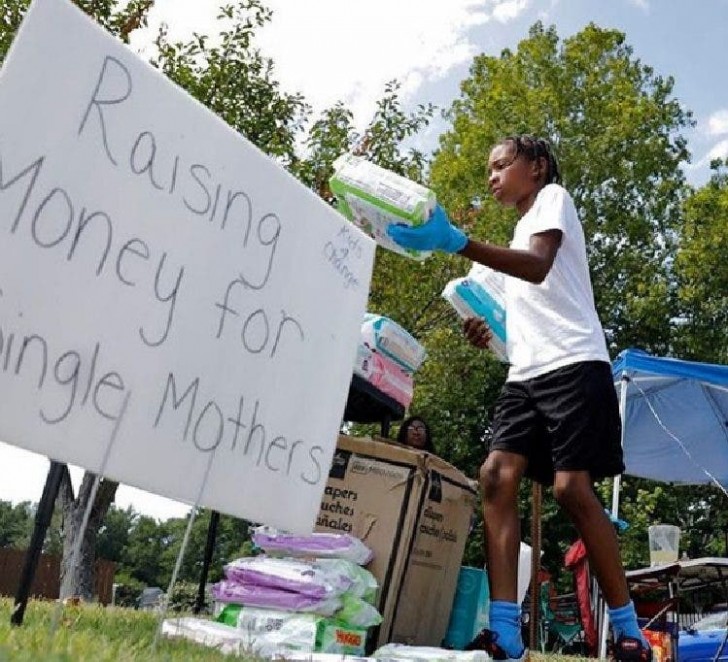 In the first month, Cartier saved nearly $8,000 which he used entirely to purchase diapers. However, the proceeds improved the following month and tripled in the third month, allowing the purchase of 22,000 baby diapers.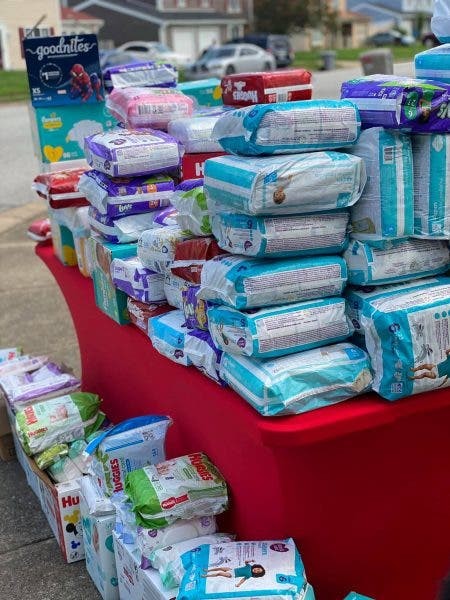 Given Cartier's success - which is obviously supported by his entire family - he also organized another campaign that he called "Cartier Packages" for the collection of bathroom products (soaps, deodorants, handkerchiefs and so on).
This second initiative was developed for the benefit of all the poor people in the neighborhood and not just single mothers.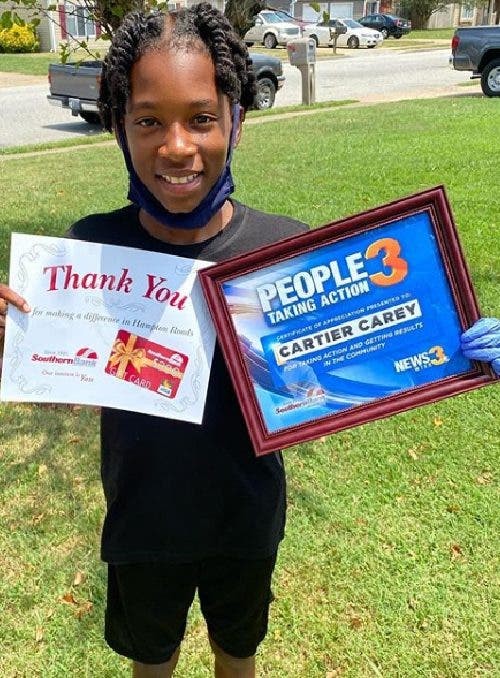 Thanks to this type of project, Cartier has received several awards, as well as being contacted by several charitable organizations. Surely, Internet users have appreciated his commitment by contributing with substantial donations to support his ideas.
"What do I get from all this? Nothing at all. Only the pleasure of meeting many people with whom to share an important and undervalued asset: altruism! ", replied the 11-year-old boy with a heart of gold.
A young boy from whom we could learn a lot!
Advertisement