15 women who turned to a make-up artist and were transformed into "Hollywood divas"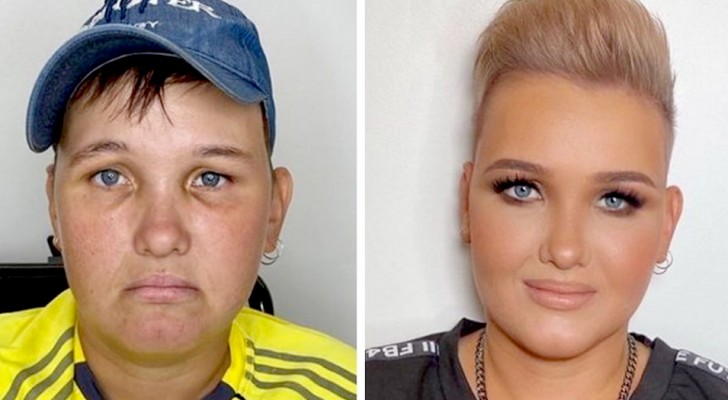 Do you believe in magic? We do, especially when it comes to women's makeup. Just contact your trusted beautician to be convinced you that you don't need a magic wand to turn a pumpkin into a carriage, and at the same time it's perfectly possible to make a person feel like a real fairytale princess with a make over suitable for her face and her physical appearance. Many women, but also many men, turn to a talented beautician to achieve what is apparently impossible: to prove that all of us can look like a real Hollywood star in a short time and in a few steps.
The Armenian make-up artist Goar Avetisyan has a beauty salon in Moscow and thanks to her Instagram channel she shows the whole world that female makeup can be real magic!
Advertisement
Advanced age, wrinkles, dark circles, blemishes?
All these little flaws disappear thanks to Goar's skill and talent: seeing is believing!
It doesn't matter what kind of client comes to the beauty salon in Moscow
Goar always knows how to satisfy every request from her special customers, in one way or another!
Advertisement
For example, take a good look at this middle-aged woman
Thanks to Goar's makeup work, she looks rejuvenated by at least 20 years: if that's not magic, I don't know what is!
An aging woman who wanted to change her life and feel younger and more attractive ...
Thanks to this talented professional make-up artist from Moscow, we would say that she looks great!
Every skin imperfection disappears as if by magic ...
.... and every client of Goar's can finally feel like a princess in the most beautiful of fairy tales!
Advertisement
Would you recognize her?
It doesn't seem like it, but it's actually the same person: all thanks to the magic of makeup!
A very satisfied client!
After all, it was her dream to look like a movie star for at least one day!
Advertisement
This lady of a certain age is ready to parade on the red carpet!
In a glamorous context like that of the red carpet, she wouldn't look out of place at all!
A girl who is practically unrecognizable after a make-up session at Goar's beauty salon!
She waved her magic wand!
Advertisement
A grandmother who wanted to feel young again for just one day, like in the old days ...
And Goar managed to make her dream come true!
But are we sure this is the same person?
Answer: yes, it's the same woman, before and after a visit to the Goar beauty salon!
She's practically transformed her into a doll!
What an extraordinary talent this Armenian make-up artist has!
Well done!
This is truly a work of transformation!
Ready to give the world's most famous fashion models a run for their money!
With such beauty she could be the star of any show!
All the charm of Indian culture for the face of this special client
To continue following Goar Avetisyan's extraordinary makeup work, check out her Instagram profile!