17 people who used the magic of makeup to turn into more confident people
A truly impressive makeup before and after!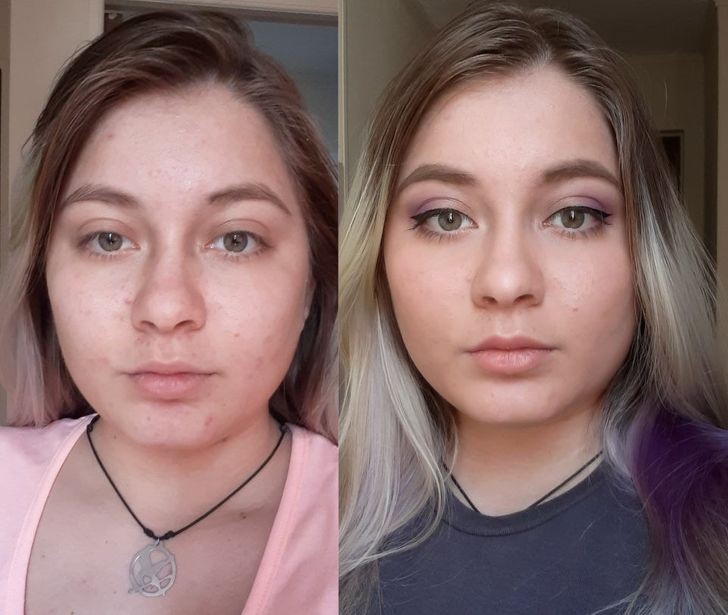 A little cheer on her face to celebrate Christmas!
Freckles gone!
Freckles gone!
And who said that makeup should only be the preserve of women?
It takes a little patience and a lot of willpower, but in the end makeup fixes everything!
Now that's better!
But what a beauty this girl has become with the application of elegant makeup!
She's a real princess!
Look how beautiful this girl is, both before and after the makeup session!
She too is a beautiful princess!
After a relaxing shower, I decided to make myself beautiful!
A little color and glitter around the eyes and let's go partying!
I put on my makeup in the car, but I think it looked pretty good!
This is the makeup I did before attending a birthday where I only knew one person; the touch of class? The red lipstick!
The trick of doing great a makeup look that is transformative and effective is to work on the eyes and their contours perfectly!