A dog "returns the favor" to the family who adopted him by saving them from a house fire
Advertisement
When we adopt a dog from the street or from a shelter we know very well that we are not only giving it a second chance, but we are literally saving a life in many different ways. By welcoming it into our home, we are giving it unconditional love and affection, which are the only things that the dog without a family wants more than anything else. But what we don't realize is that often these four-legged angels are the ones who literally save our lives when we least expect it ...
via India TV
Advertisement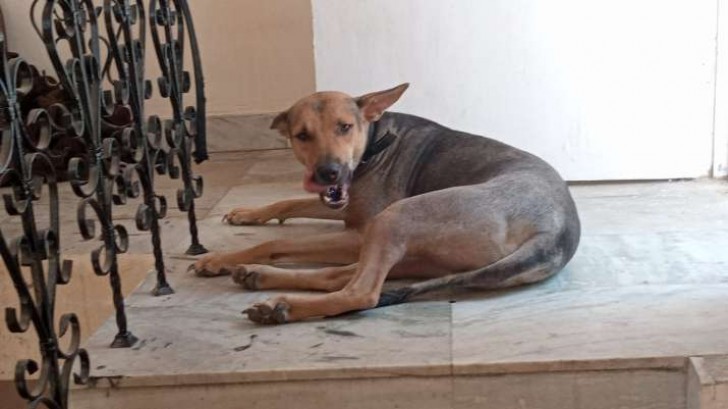 This is the moving story of Bravo, a dog who spent his entire life in the streets of India, without having a safe roof to sleep under, or a human family to give him unconditional affection and love, safety and protection. But with the arrival of Shesh Sarangdhar, a 38-year-old man who runs a computer technology company in Greater Noida, Bravo's life has been changed for the better for good.
Thanks to his new human family, Bravo has finally found someone who cares about him and who loves him exactly for what he is, that is, a nice, affectionate and playful big dog; in addition, this stray dog also made the acquaintance of four other canines that Shesh has adopted with his wife in March 2021.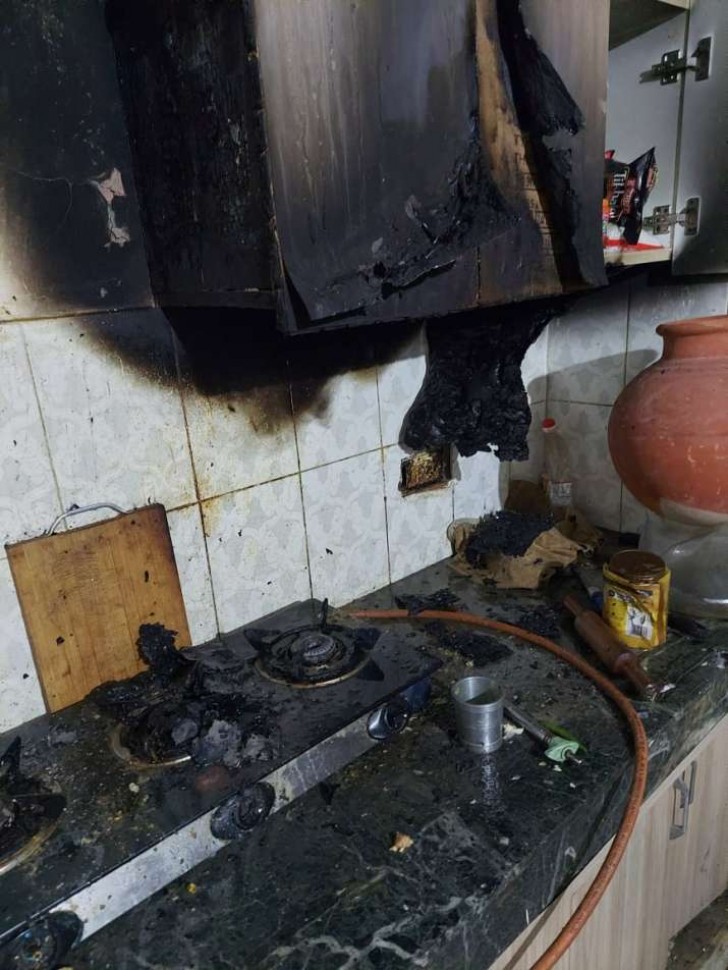 Everything seemed to be going well in this perfect family, but one night the unthinkable happened; while Shesh and his wife slept in their bedroom, they heard Bravo barking insistently and scratching at the door of their room, as if he wanted to urgently notify them of something. Altough at first he was annoyed by the dog's nocturnal behavior, the owner opened his door to find himself faced with a terrifying sight: the house was full of smoke coming from the floor below!
All that smoke was coming from the kitchen, which at that moment was literally on fire; with buckets of water, Shesh managed to put out the flames and make sure that the fire didn't spread and destroy the whole house; and all this had been possible thanks to the intervention and the alarm which the grateful dog had communicated to his masters.
Advertisement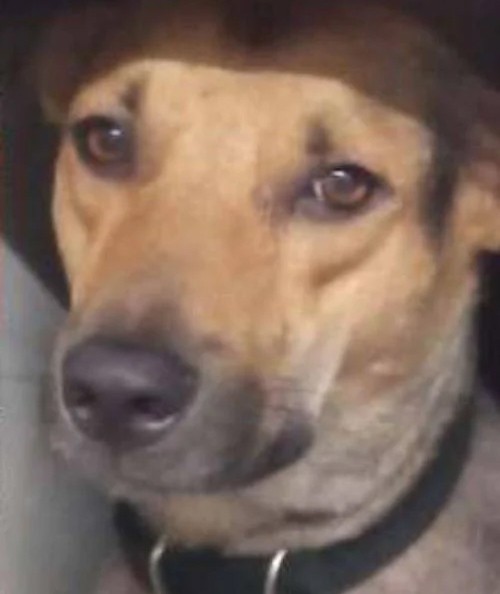 Fortunately, Shesh managed to put out the fire all by himself, without the help of the fire brigade; shortly after he discovered from his wife that the cause of all those flames and all that smoke was a pan with oil inadvertently left in the oven by her that same evening. But luckily Bravo was with them: "In our society, we are often wary of stray dogs, but this story honestly demonstrates how sensitive and alert these animals are. Shesh is part of our group of animal lovers and when we learned about 'accident, their story deeply affected us," said a spokesperson from the refuge from which Bravo had come.
This big dog with a heart of gold literally saved the life of the human family, as if he wanted to return the favor: if Shesh had saved him from a sad fate, now he was the one who wanted to save his family from great danger; Well done Bravo!