They wanted to celebrate a bachelor party in the woods but then they end up saving a dog and her 7 puppies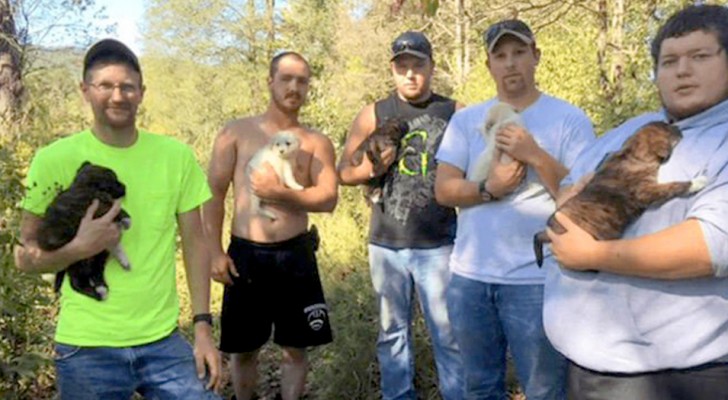 Advertisement
Sometimes the greatest adventures of our life can turn into unique occasions: how many times, by pure chance, have we improved a stranger's day simply by giving him an indication, reassurance, advice, or by helping him in a moment of difficulty? The same thing goes for our animal friends: crossing their path by pure chance can really make a huge difference...
via CBS 6 Albany
Advertisement
One thing that Mitchell Craddock knows very well, a man from Michigan who had decided to organize a truly unforgettable bachelor party. He had gathered all his closest friends together to celebrate that important event in a wood near the town of Vickburg, where there is a little house where they could cook, eat together, have fun and party away from prying eyes. Just as they arrived at the building in the woods, a sweet dog named Annie stopped at the door, simply waiting for food ...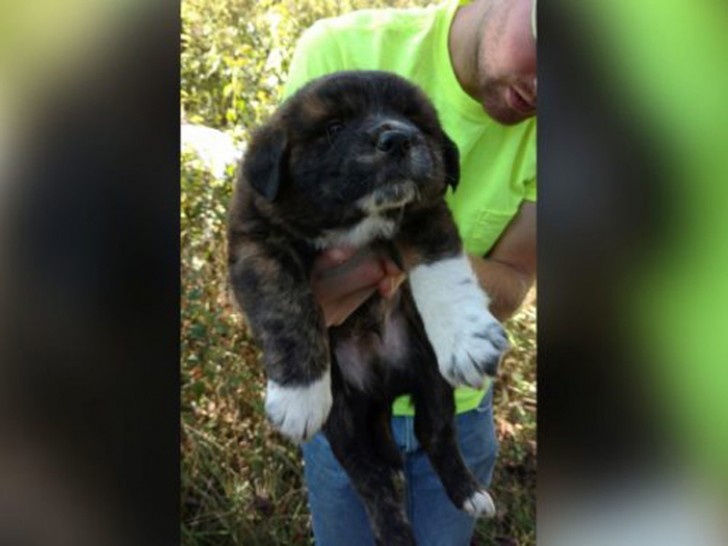 The dog was visibly dehydrated and very hungry, she didn't have a ID on her collar, nor a leash with her; in short, it seemed that Annie had been abandoned there by someone long ago. But the surprise did not end there, as it seemed that the dog wanted to attract the attention of Mitchell and his friends in the direction of a hole dug in the ground; inside it there were in fact seven puppies!
Advertisement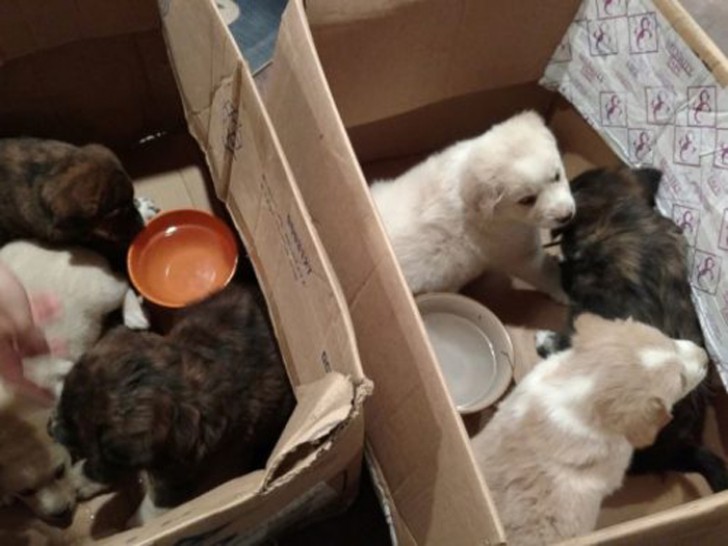 Luckily, all seven of Annie's puppies were fine, they weren't particularly undernourished even though they absolutely needed a hot bath: having been holed up in that hole in the ground for so long, they were all dirty, but they would be only for a very short time; what started out as a wild party for the end of Mitchell's bachelorhood had turned into a one-of-a-kind opportunity for him to save these seven puppies and their mum who was searching for food.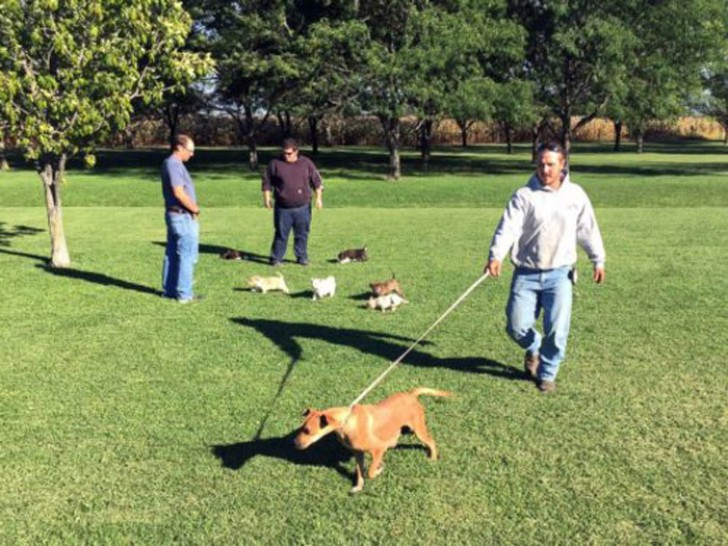 And like any self-respecting happy ending story, this one ended on a more than positive side: Mitchell and his friends have decided to adopt all eight dogs; the groom-to-be brought Annie home, while his friends adopted the seven puppies, giving them the names: Knox, Bear, Daisy, Gunner, Brimmy, Finn and Rose!
Kristen, Mitchell's wife said, "They had raised a lot of money to buy food and beer. After the third day, the beer funds became puppy food funds instead!"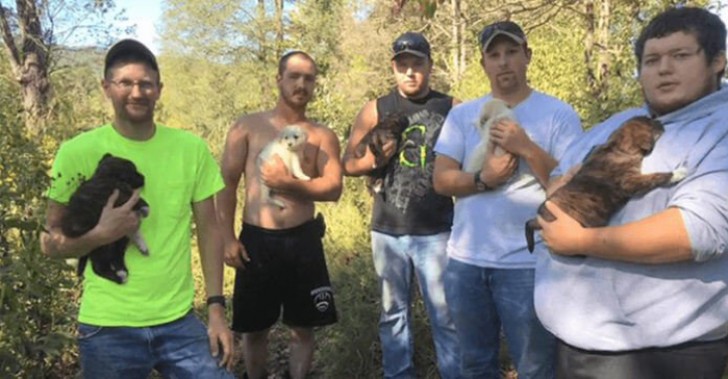 You guys did a great thing: well done!