18 photos of people who never gave up and made great changes
1. Sixteen versus twenty two years old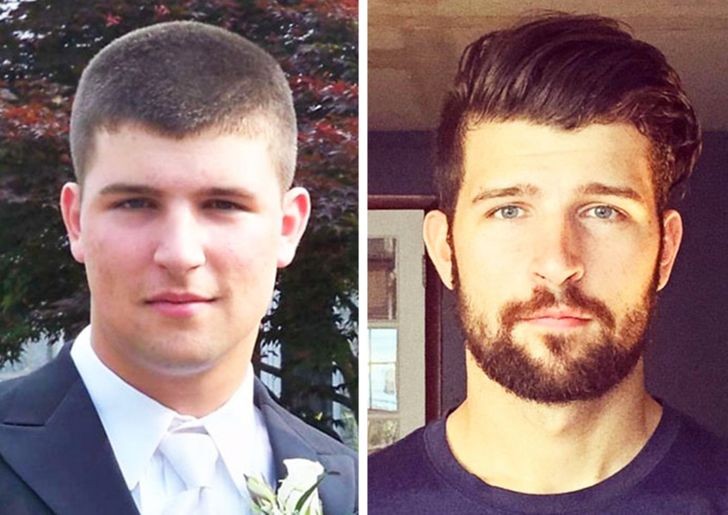 2. A great improvement!
3. A lot of time in the gym...
4. A whole lot of pounds down, but a whole lot more faith in herself
5. At times, even a beard makes a diiference
6. "I stopped drinking...and this is the result!"
7. Even a few years can make a difference
8. It's not only the lighting in the photo which has changed...
9. Now she really feels confident!
10. Seven years later...
11. From 14 to 23, a long journey
12. She's changed a lot in the last few years
13. Adolescence versus 21 years old!
14. Completely different!
15. Whos said getting older means getting uglier?
16. Sometimes it only takes a few months to make big changes!
17. "My guy is unrecognizable!"
18."Do I look younger?"