Some examples of women who have said no to dyeing their hair and are proud of their white hair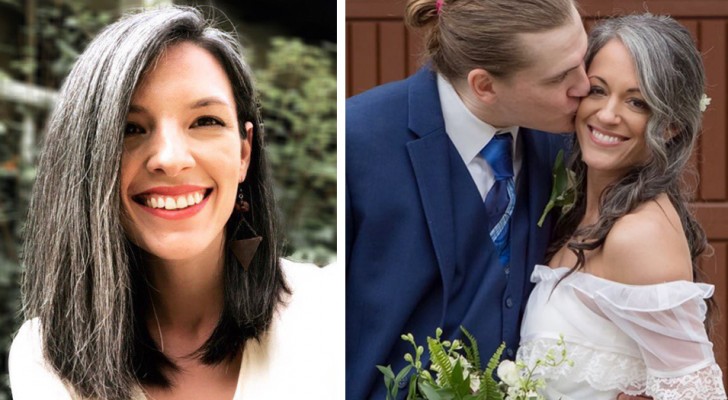 Advertisement
Aging is a natural process that everyone, sooner or later, is forced to face at some point in life.
Nowadays, however, there are not many people who are able to live this process peacefully, especially women.
Consequently, many women seek to conceal this process with hair dyes, creams, and even cosmetic surgery, to try to prevent showing their age as much as possible.
This is an issue, therefore, that concerns above all the external appearance and that manifests itself in a powerful way with the appearance of the first strands of white hair.
Advertisement
Most women struggle to accept themselves as they are and always try to correct those "imperfections" that today's society pardons no one, except for the models retouched with Photoshop on the covers of many fashion magazines.
Naturally, everyone can do as they wish, but the important thing is not to feel insecure. To dye or not to dye your hair, for example, should not be experienced as an external imposition, but as a free choice.
Advertisement
A new current of thought, however, is becoming increasingly popular among many women who, instead of dyeing and masking those first strands of white hair, prefer to "be themselves" and proudly show off their silver hair.
Among these women, there is a young woman named Martha Truslow Smith who, at only 26 years old, decided to say "enough" to attempting to hide her white hair by constantly dyeing it.
Martha has started a blog, Grombre, with its relative Facebook and Instagram pages, which have become very popular.
The young woman's project is aimed at bringing together a community of women who celebrate together the phenomenon of having "white hair".
In fact, some women see their first strands of white hair when they are very young and, in such a community, find the right support - the kind of support that sometimes does not come from those closest to us.
To be honest, nowadays, white and gray are such popular colors, that they are now desired also by those who do not have the problem of "premature aging".
Therefore, a lot of people get their hair dyed white or gray on purpose, to change up their look. Celebrities like Lady Gaga have certainly helped make white hair a trendy fashion statement.
Advertisement
Advertisement
As you can see, there is nothing to be ashamed of if you have some grey or white hair or even if your hair is completely white.
In any case, let's all try to accept each other and to love each other a little more just the way we are, without always resorting to so-called beauty tricks that in the long run could even be a bit ridiculous.
Advertisement