The power of determination: a pregnant woman gets her degree while almost in labor (+ VIDEO)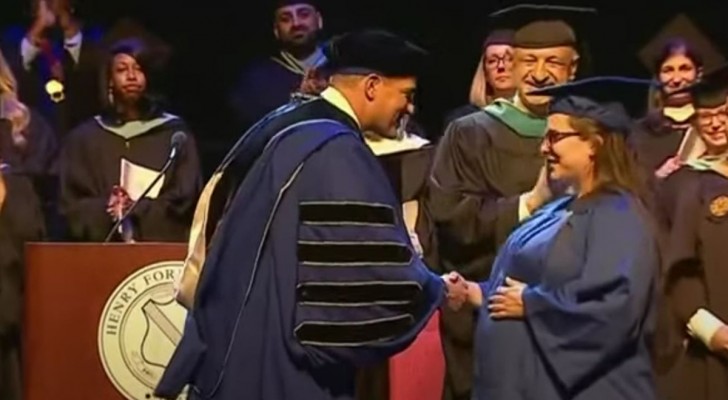 Advertisement
Life is full of significant milestones like graduation, landing your dream job, buying a house or car, getting married or having a child: when two of these milestones are achieved at the same time, a special day can become unforgettable and even get on the news. And exactly this happened at Henry Ford College in Dearborn, Michigan, United States.
In fact, the happening reached the international press. But read on to find out more:
via Wxyz
Advertisement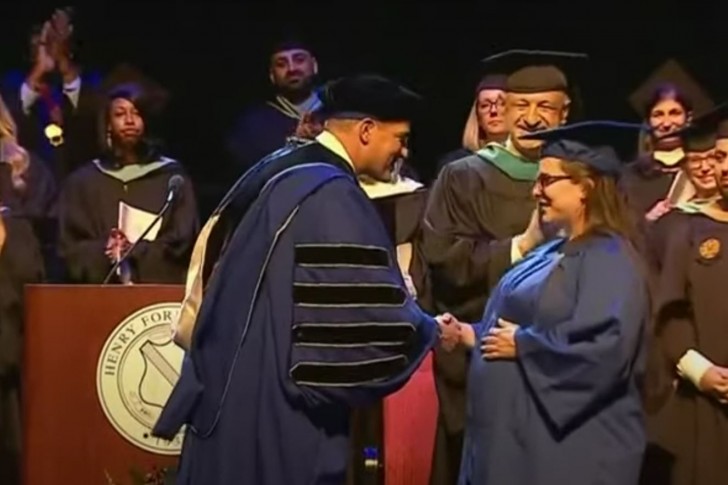 Youtube - WXYZ-TV Detroit - Channel 7
Recently, young Kelsey Hudie attended a special graduation ceremony set up especially for her. Kelsey showed immense dedication by participating in the event while she was about to give birth: the mother-to-be wanted to go up on the stage like all the other students to get her degree and the University promptly rearranged the program to allow her to do so.
Understandably concerned about the amount of walking she would have to do during the ceremony, Kelsey was nonetheless determined to get her degree in the traditional way.
Kelsey's academic journey began in 2018, and her unwavering determination to earn her Bachelor of Education degree took five years. But she never gave up on her dream, managing to make it come true: "I want to be a teacher, so I'm going to do this!", she declared.
Advertisement
Kelsey's aunt, who works at the college, got in touch with administration minutes before the ceremony, and there was no problem changing the order of events.
Immediately following the ceremony, Kelsey gave birth to her first child, Nyla: "I hope one day she realizes how special she is. Even without the degree, I've wanted to be a mom pretty much forever, so I'm so happy. I don't like to brag about my milestones, but getting my degree and having my first child at the same time is something I absolutely won't ever forget," said Kelsey.
A double blessing for this super mom!
Advertisement