"I was homeless and now I'm a millionaire: the important thing is not to give up"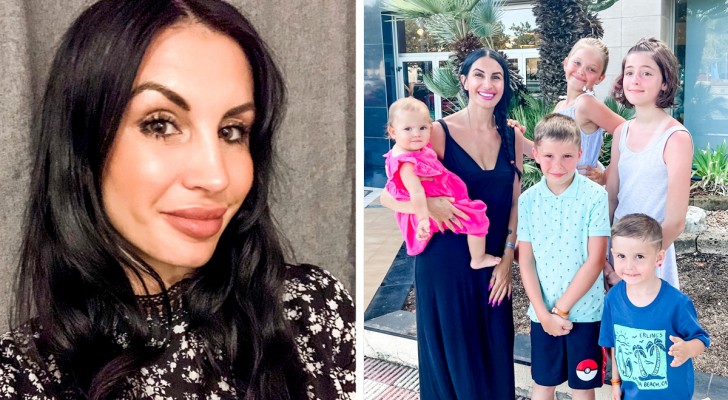 Advertisement
Dreaming big, wishing you could have everything you want and being at peace in everyday life, is a dream shared by many people. Not everyone manages to turn this into a reality, but you should never give up.
The subject of this story knows something about this: she started at the bottom but succeeded in turning her life into a huge success.
via Daily Mail
Advertisement
Rebecca Barr is a 40-year-old who has become famous thanks to her amazing life-story. Rebecca, from Kingston-Upon-Thames, London, described in several interviews that she started her life in poverty, before being able to achieve her eventual success. The daughter of a deceased naval officer, Rebecca had to do the impossible to keep going.
After the loss of her father, and a mother who never recovered from the loss, the young woman rolled up her sleeves and, in her teen years, started working. Holding down 3 different jobs - one of which was babysitting - Rebecca took care of her siblings and overcame all challenges thrown at her: and this tenacity led her to her eventual success.
For sure, growing up was not easy for Rebecca, but her stubbornness, tenacity and willpower have been rewarded in the end.
Her success story started when, after years of apprenticeships and doing various jobs, she became a coach for women entrepreneurs who are struggling to realise their full potential. Rebecca intervenes and helps these women achieve success, as she herself has been able to. Not to mention that she managed to enter the investment field, buying various businesses which, within a few years, made her a very wealthy woman.
And while she built a successful business career, this 40-year-old woman also found time to start a family. Her 3 marriages didn't go well, unfortunately, but the fruits they gave her are priceless for her: Rebecca has 5 children, aged between 12 years and 12 months.
Advertisement
Now that she is an entrepreneur and single mother, Rebecca continues to look to the future with a smile on her face: "I swore to myself that my children would never have to face the difficulties I had as a child and that they will lack for nothing".
This is a promise Rebecca made to herself many years earlier, and which she continues to keep. We can only congratulate Rebecca on her success and for serving as such a great example. After all, it doesn't matter where you start from, but where you end up.