He decides to become a woman and he and his wife renew their wedding vows: now they are a more united couple than ever
True love is that which lasts forever and which never goes out, not even during and after the storm; life puts a spanner in the works all the time, every day is a new challenge to face, yet this great feeling, even better if shared between two people, can remove any passing cloud. Today we want to introduce you to Laura and Neil Sharp, a couple who, despite some eye-catching transformations, have always remained very united!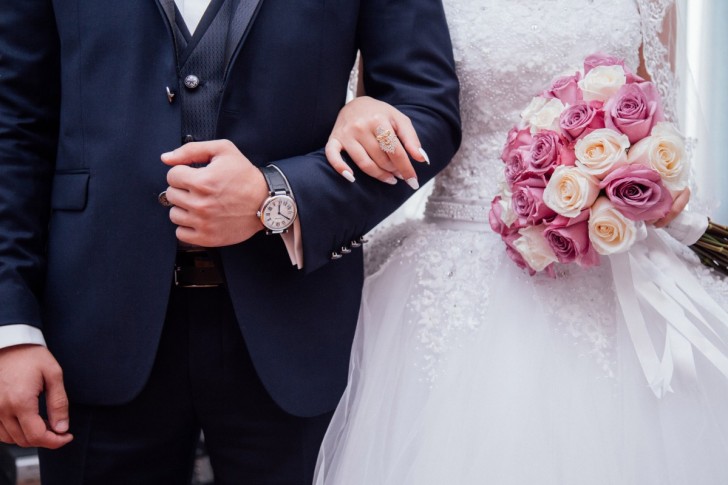 Laura and Neil Sharp first met in 2003, when they were both 20 and attending the University of Phoenix; Neil's courtship was short but intense, so much so that Laura didn't take long to fall in love with the boy; the two got married in 2006, three years after they met, even though Neil knew that something was wrong and that he couldn't bring himself to confess to his life partner.
Ever since he was about 5 years old, Neil had felt he was particularly attracted to the female universe; he had a very strong desire to wear women's clothes, to dress like girls his age, to have a physical appearance like theirs; in his heart, Neil Sharp knew that his innermost desire was to become a woman, but in Laura he had found the companion of a lifetime and he didn't want to ruin everything.
Years have passed, and due to this unspeakable secret Neil had suffered from depression for a long time; Laura has always been by her side even if she couldn't understand the origin of this problem, in 2010 then their first child arrived, followed in subsequent years by three other children who are now aged from 1 to 8 years. In 2016, finally, the conversation that Neil wanted to have with his wife finally happened: she knew in her heart that she was transgender, and she could no longer hide it ...
Laura was surprised but, despite this revelation which she thought she could destroy their marriage and family balance, it brought them even closer; at the end of 2016, Neil started gender-changing hormone treatment, began dressing as a woman at home, underwent all the necessary surgeries, and gradually accustomed the children (who are autistic) to this transformation.
And just think that in March 2018 Laura and Samantha (the new name chosen by her husband) renewed their wedding vows no longer as husband and wife, but as wife and wife: they are now more united than ever!