A little girl was born with a curious patch of white hair: a trait she inherited from her mother and grandmother
When we are born, we all inherit something that belongs to our mother or father: whether it's character, attitude, behavior, or whether it is the magic of genetics, we all owe something to our parents, something that will carry within us for the whole of our lives. Sometimes the things we inherit from our parents are so obvious that we just have to look in the mirror and appraise our physiology or our appearance to be convinced: we are really children of our mother and our father!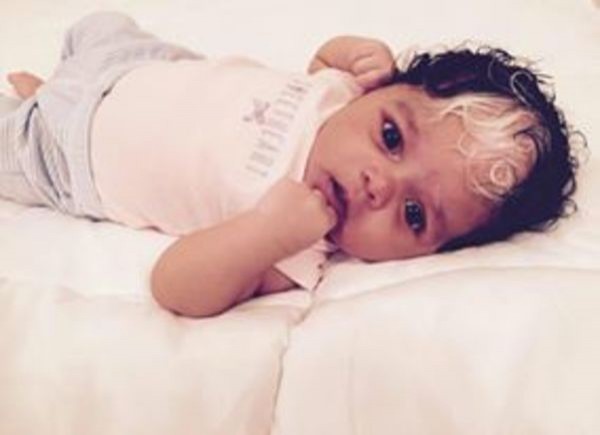 Today we want to introduce you to Brianna Worthy, a mother who lives in Ridgeland in American South Carolina, and who is only the latest to pass on the genetic inheritance that has always distinguished her family: both her grandmother Jaonne and her mother Jennifer they were born with a unique and fascinating physical characteristic; the two women in fact came into the world with an elegant lock of white hair in the middle of a sea of black hair.
A genetic condition that science has renamed poliosis, caused by the lack of pigment that can generate a gray or white lock of hair that clearly stands out from the person's natural color ...
Brianna's grandmother, Jaonne, had been adopted so she wasn't sure that Brianna was a carrier of this very particular genetic characteristic, but the fact is that now this extraordinary and peculiar characteristic of the Worthy family would be passed on to the latest arrival in the house, the beautiful little MilliAnna, Brianna's youngest daughter!
Mother and daughter are really fantastic, and although little MilliAnna was immediately accepted by everyone for her genetic peculiarity, mother Brianna remembers that for her going through childhood and adolescence was not at all easy, since due to her patch of white hair all her friends and schoolmates called her "skunk": "Most of the time I welcome polite comments and I don't mind answering the many questions, but honestly, it can be really overwhelming sometimes... "
But despite the fact that Brianna has got used to the thousands of questions, which are often very impertinent, about her extraordinary genetic trait, this mother is very proud of the gift that her family has given her and that she proudly carried with her everyday, just as her grandmother, mother and now her youngest daughter MilliAnna did before her.
This is the magic of genetics!