A bridesmaid refuses her wedding invitation after the bride asks her to go from a size 44 to a 40
On your wedding day you would like to spend an unforgettable day, perfectly smooth, without any unexpected events. It would be nice to be able to ensure your daughter or friend a fairytale wedding, but unfortunately you always have to deal with reality and with things that you can't control that much. You can choose the location, the menu for the reception, but you cannot control the behavior of each individual guest, let alone make inappropriate requests like the bride who is the protagonist of this story. The bride in question didn't mind sending invitations to her wedding, accompanied by strange and overbearing demands. The bridesmaids, according to such requests, would have to lose some weight in order to wear the dresses the bride had in mind; everyone would have to pay a contribution of £350 towards her honeymoon and, as if that weren't enough, the dress code of the day included: short nails, long hair and "no fake tan". Anything else?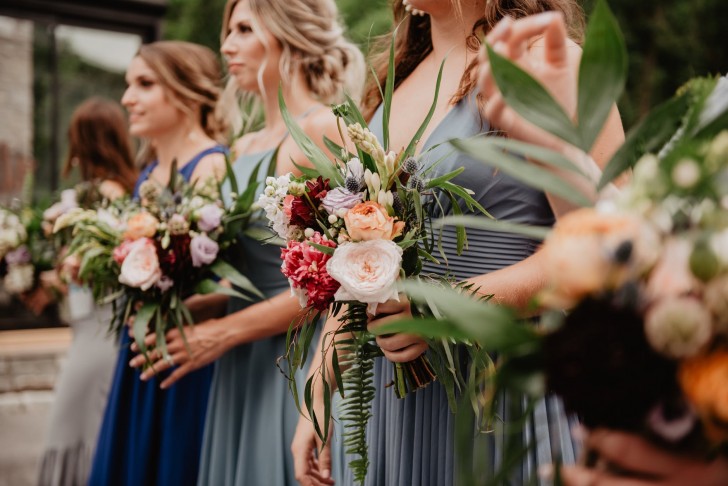 "Welcome to my bridal party, I'm so excited to marry the man of my dreams!" is the opening sentence of her invitation message. The woman continues, as mentioned, with some rather bizarre and tactless requests, starting with the choice of the dress for her bridesmaids: "I personally chose the dresses, they are all size 40, so if you think this is not your size, I recommend you go to the gym. No offense to anyone, but I've been planning this wedding since I've been wearing diapers: I want it to be perfect!". Already this seems to be quite an ask, but as if that weren't enough, the bride had other very specific requests: short, colorless nails and shoulder-length hair. If you have short hair, then, "equip yourself with extensions". In order to have her "perfect" wedding, the woman continued to outline a series of very strict rules that everyone would have to follow.
The bride completely banned the presence of children at the ceremony, except for the little girl who would bring her flowers - an exception of a few minutes, since then her parents would be instructed to bring her home! If that sounds overwhelming to you (and it is), wait until you know the latest request: a £350 contribution to her Hawaiian honeymoon! Needless to say, the contribution is not voluntary but mandatory.
After such an invitation, one of the guests "politely" refused without even inventing excuses: "I'm size 44 and I have no intention of losing weight to become a 40 by December!". The bride initially showed some sympathy, telling her that she figured it would be difficult for her to lose weight after giving birth, and that she still expected her honeymoon payment of £350. Obviously, the bridesmaid let her have both barrels: "I'll be eating at Burger King on your wedding day!" What do you think, did she do the right thing?