Poor doesn't mean messy: this homeless man treats his space as if it were his home
Being poor does not mean being dirty. A commonplace misconception that often many people find hard to abandon. Most of the people who pass by on the street and are indifferent to the hardships and difficulties of those who live without a home and are forced to beg for alms. They confuse these unfortunate people with dirty individuals, who don't know what hygiene or decor are. Nothing could be more wrong than lumping homeless people in with dirty people or poor housekeepers, since this image which comes to us directly from Central America tells a very different story and one that cannot help but arouse admiration ...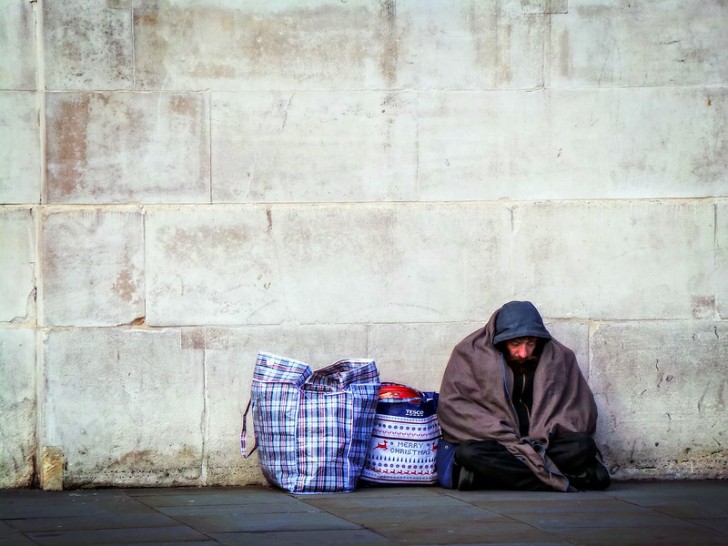 Homeless people have a dignity that goes far beyond their plight; although the phenomenon of people who find themselves having to deal with a reality that puts them to the test and forces them to live under bridges or on the street is always alarming, it's not always the case that these individuals should have to live their days without gusto , dignity and a pinch of artistic flair.
The images that have made the rounds of the web come from the Mexican city of Aguascalientes, and under one of the city bridges lives a homeless man who has made his living space a corner of order, color and cleanliness; the image released on Facebook by Soy Chilango shows a bridge, brightly colored and painted with floral motifs, a clean, well-arranged bed, and even a carpet: a way to live the homeless life in a dignified way and with great taste!
Síguenos: Soy Chilango 📸 Como decía mi abuela 🚞🧹🧼 "una cosa es ser pobre y otra muy distinta es ser cochino". Así la recámara de un indigente en #Aguascalientes. Fotos: así se vive en Aguascalientes

Pubblicato da Soy Chilango su Sabato 15 maggio 2021
After all, as Soy Chilango comments on this beautiful image, "As my grandmother used to say, it is one thing to be poor and another to be dirty. This is the bedroom of a homeless man in Aguascalientes!"
The corner of order and cleanliness that is located under one of the bridges of the Mexican city doesn't even look like the humble space of a homeless person, on the contrary; the idea that comes to mind in those who look at this scene is that it really looks like a real bedroom in a house, furnished with great taste and cleanliness. After all, this homeless man may not have a roof or a job, but he deserves a space that can allow him to live with dignity and comfort.
We wish the resident of this surprising corner a better future, that he can find a job and that one day he can live in a house with a secure roof and front door!