He decides to become a man after giving birth: "My son sometimes still calls me mom"
Andrea Giovanni is a perfect and caring father to his 11 year old son Brian; he is not only a dad with all the trimmings, but he is also an enviable mom. Yes, because Andrea Giovanni was in the past the mother of the child, the woman who brought him into the world, and who only later in the course of life decided that he would make the transition to go from female to male. Certainly a painful choice, but one that finally freed him from his inner demons that he had had since he was a child ...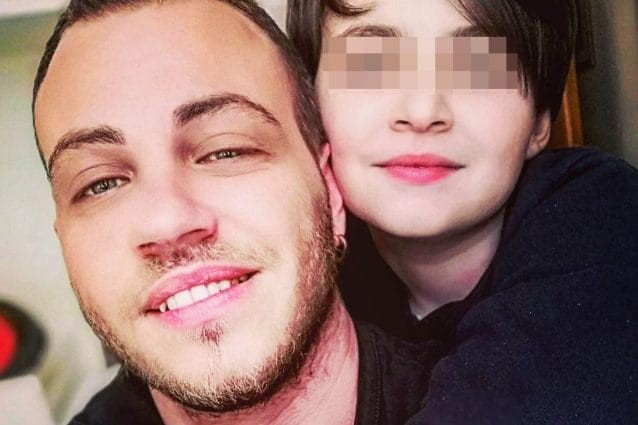 Andrea Giovanni was not born a man but already when he was three he felt that his body was imprisoning him; he didn't feel like a girl at all, he wanted to be a boy. In all of this, Andrea had in the past a had husband with whom he tried to have a child, which he then lost in pregnancy, and then another son, Brian, who is now 11 years old but who the biological father no longer wants to see.
When Brian was born 11 years earlier, he had a loving mother who took care of him, but when the little boy started attending the first grade of elementary school, the woman began the slow process of gender transition; he would finally become a man: "It wasn't so much a argument that concerned adults, but rather children, who maybe asked him 'Why does your mom have a beard?', after all when it all started my son was in first grade. Now instead he is like a pit bull, he defends me and protects me. He speaks to me as a man when we are out, but at home he still calls me Mum, I didn't feel like taking that away from him too ... "
Andre had his second child as a woman when he was 21, and only at the age of 25 did he begin to take seriously the option of finally becoming a man, battling the prejudices and difficulties of other people who would have pointed him out as a joke of Nature.
In all this, since Andrea became a man, he has also had an ex-wife, whom he divorced after only six months of marriage and seven years of a love affair; but certainly, Andrea Giovanni and his son Brian were not discouraged and let down.
The proud father of this extraordinary 11-year-old boy said: "Unfortunately, parents can negatively influence a child's life by pushing him towards one path instead of another. Many girls look to me for advice, to tell me about their experiences, and I have to say that if I had listened to the words of those around me I would have done nothing and I probably don't know how I would have ended up. Gender dysphoria leads you to very difficult depressions, to hate everything about yourself, to not recognize yourself in the mirror. "
Whether or not you agree with Andrea Giovanni's life choice, it must be said that with his son Brian he has formed a family that doesn't lack the most important thing of all: love!