Landlord keeps rents low and saves 3,000 families who risked eviction from poverty
The economic crisis affects everyone in different ways, really everyone, but those who suffer the most from it and who have to deal with it in the heaviest and often dramatic way are low-income families, those who may have dependent children and who don't know how to make ends meet at the end of the month. In such cases, the concrete action of the people lmore fortunate than them can help can really make a difference, as did the actions of Marjy Stegmeier, a woman who saved many families in difficulty with her gesture of solidarity...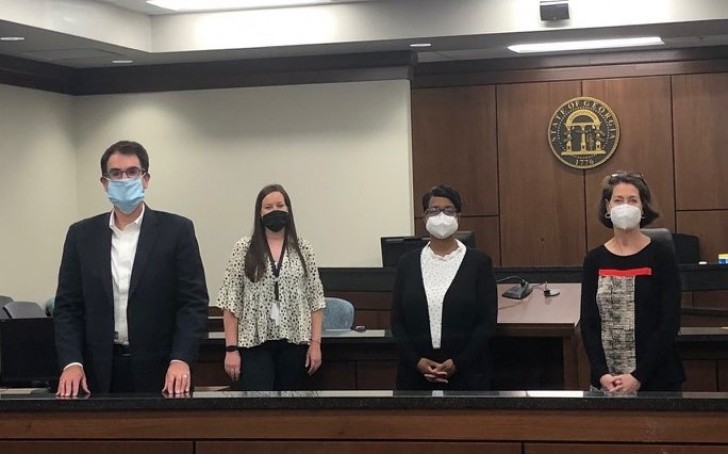 Marjy Stegmeier, from an early age, was a girl with a keen sense of generosity, solidarity, and business: with her friends, she was the absolute champion of Monopoly, and she knew since she was a girl that one day she would have a house of her own and wanted to make a career in the real estate industry. And so it was when, once she graduated from Georgia State University, she started investing in old and affordable apartment blocks; However, over time she realized that many of her renting families were low-income single parents who needed ad hoc services for their dependent children, such as an after-school program and even recreational services such as parks and play areas for the little ones ...
The arrival of the Covid-19 pandemic has certainly not improved the situation of these low-income families: many of these single parents have stayed at home for many weeks without work, or had lost their jobs altogether; these families no longer knew how to pay the monthly rent and risked being evicted at any moment; This is where Marjy came in with her charity Star-C, which opened a $50,000 GoFundMe campaign to help these people pay their rent and avoid eviction.
When the Cobb County City Council in Atlanta also learned of Star-C's money-raising campaign, it unanimously voted to donate 1.5 million, followed by other local government organizations: in the end, the campaign raised a total of 9 million dollars and has concretely helped more than 3000 families.
Marjy told of this initiative: "The Eviction Relief Fund works with all landlords who offer cheap rents for low-income families. The landlords who joined know their most needy tenants and help them with their requests for help. So many of our tenants and even many of these owners are simply grateful. Our Star-C staff often receive thank-you notes and calls from families who have now found work and can now pay the rent."
Well done Marjy, now these less fortunate families have one more reason to look to the near future with more confidence and less worry: they will be grateful to you forever!