16 touching photos full of meaning that give us fresh confidence in humanity
1. "My grandfather's first selfie with his new mobile phone"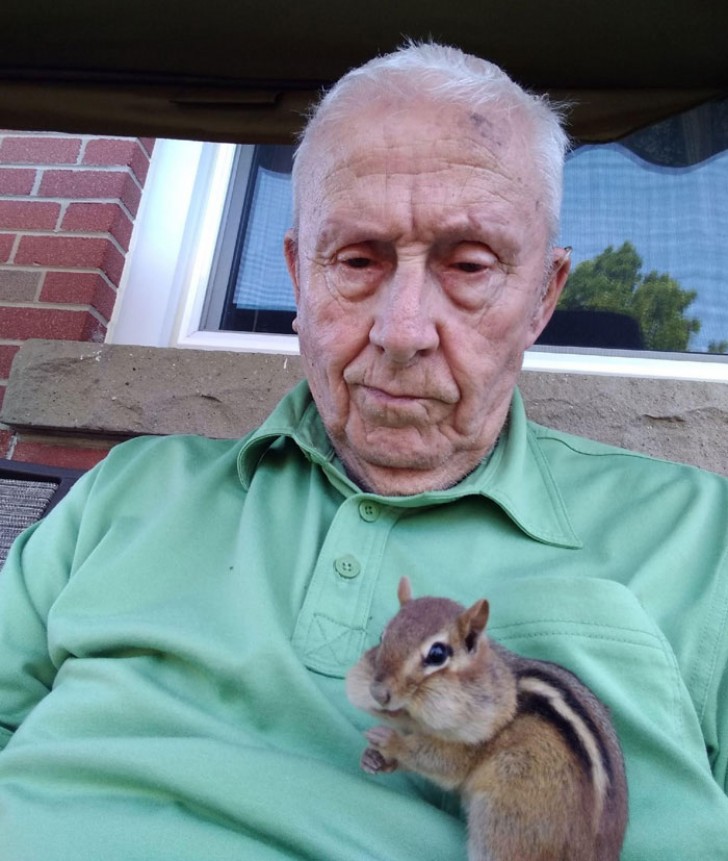 2. "If you're looking for a sign not to kill yourself today, this is it"
3. A child's joy in greeting his favorite basketball player
4. My great grandmother, who will turn 103 on Valentine's Day, laughs with my 2 month old daughter! "
5. "I officially feel like a Disney princess"
6. Whenever he scores a point, this player finds his mum in the stands and gives her the lucky ball. She lost her sight 17 years ago and he pays homage to her!
7. "My father cries tears of joy as he holds his first grandson in his arms"
8. A stranger manages to get a crying baby to sleep in a restaurant
9. He's getting his daughter's last message tattooed before she's gone forever ...
10. He jumped into the water during the photo shoot for his wedding because he had to save a child who had fallen in
11. She crocheted all these hats, to donate to charity!
12. "My husband passed away a few weeks ago ... I found this written in the garage"
13. A priest who cares for stray dogs and takes them to church, so that they have a better chance of being adopted
14. The victories and achievements of an entire family
15. "My dad was worried my deaf-blind dog wouldn't recognize him after a year in quarantine but I think he did."
16. A boy helps his opponent, an autistic boy who got lost in the race