An appeal from a 23-year-old man: "I need a bone marrow transplant, you could save my life"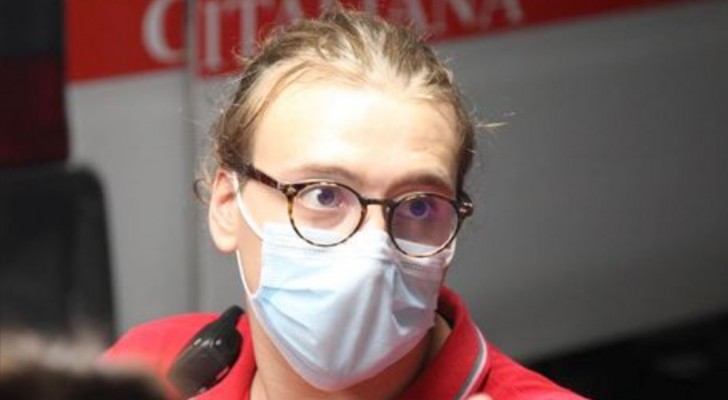 Advertisement
Being young and strong means having your whole life ahead of you, being able to make long-term plans, being able to "afford" to make mistakes, time to right any wrongs, mature and understand what kind of person you are (or would like to be). This is the course of a "normal" life.
Sadly, this is not the case for a young boy who suffers from a rare disease. But there is hope for him, and one of us could become the hero he so badly needs.
via Today
Advertisement
We're talking about Marco Zabeo, 23 years old, and a young, Italian man whose life has been completely turned upside down.
Marco had some terrible news recently: he is suffering from acute lymphoblastic leukemia.
Unfortunately, the disease he suffers from has drastically lowered the strength of his immune system, effectively exposing him to numerous health risks. Because of this, he was forced to stay in hospital for 39 days in total isolation: "I felt 'trapped' between three walls and a window. I began to fear the outside world for the possibility of further damaging myself by exposing myself to the open air. But I really missed all my loved ones", Marco said.
But there is something that can be done, something that we can all do.
Advertisement
Marco needs a bone marrow transplant: "Please get yourself typed: I need a bone marrow donor, it doesn't cost you anything and you could save my life" - this is Marco's request where he urges us to check if wer could be a compatible donor for him. It is possible to become a donor by signing up to the ADMO National ONLUS, for example.
Marco has started chemotherapy and stated that he no longer takes anything for granted: "Smells, the possibility of going for a walk, the warmth of human contact - now I appreciate all of these more and I realize how important life is".
Marco is aware that as soon as he finishes his therapy he will have to undergo a bone marrow transplant. However, the chance of finding a compatible donor is about one in 100,000 and this is precisely why he has launched the appeal in the hope that as many people as possible will contact the ADMO.
"I would like there to be a greater awareness of diseases like the one that I have: in these cases, the survival of people affected by such rare diseases depends a lot not only on the treatments received, but also on the support of normal people", Mark stated. We hope that many will try to help Marco and we wish him only the best.
Advertisement