A series of unfortunate events: 16 people who managed to create real disasters at home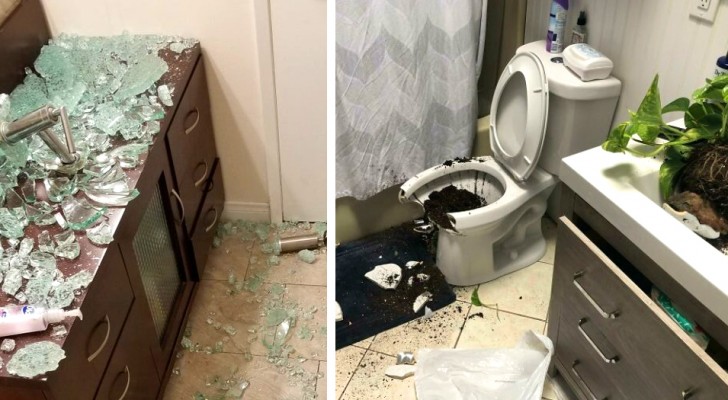 Advertisement
It doesn't matter if you are renting or paying a mortgage, when it comes time to renovate your home or make some improvements, you always try to do it to the best of your ability. In renting, of course, we have to be careful not to destroy walls or break the furniture already there, but that's nothing that a model tenant doesn't already pay attention to. When you want to make major changes to the structure of the house or to some part of it to improve the design, however, and you improvise the role of engineers or expert designers with decades of experience, then it could be a problem. Not everyone is good at DIY and these photos and are a clear demonstration! Besides the do-it-yourself, then, you have to take into account the moments of distraction in which anything could happen - moments that can only be outclassed by exaggerated moments of bad luck!
Do you like to carry out home improvements? We really hope you are more successful than these people:
Advertisement
1. You slip into the shower and land on the toilet - a real disaster!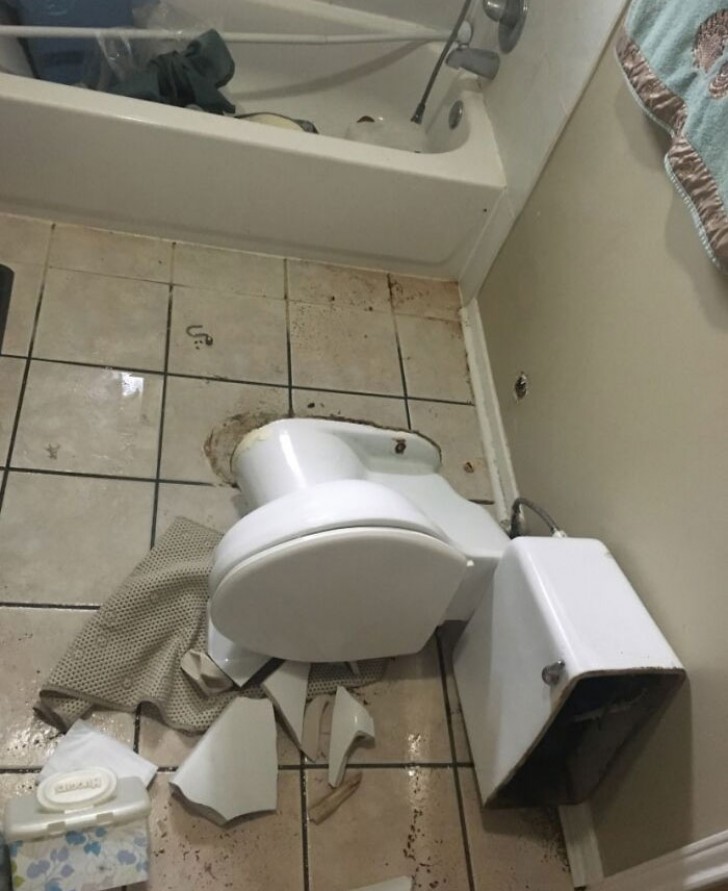 In the bathroom, perhaps the most insidious dangers of the whole house are lurking, thanks to the water and the steamy and slippery environment. In the shower it's always advisable to have a grip, such as a handle, and a non-slip mat to avoid such disasters. In short, there are practical solutions and they are not only quite simple, but also very effective!
Advertisement
2. "My mother believed that the large closet in her new home was a good place for the Rottweiler to stay while she was away from home."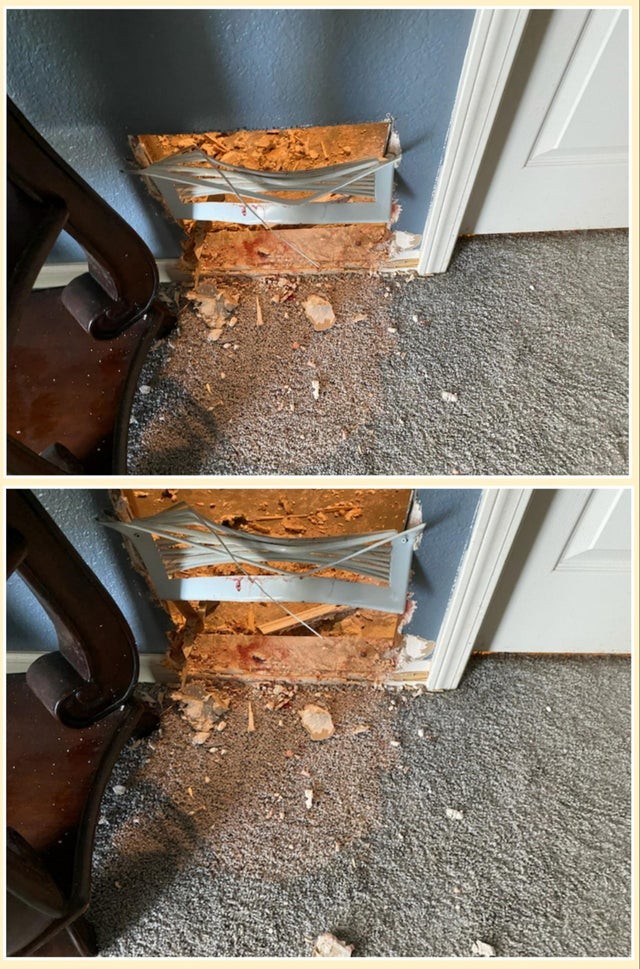 A dog, especially a large dog, definitely needs space. A home should always be a place where a dog will feel part of the family, but before adopting one we have to come to terms with reality: how often are we willing to take it out? Are we often at home or away from home?
3. "My wife is working, so I decided to vacuum the whole house ... too bad I fell down the stairs and broke the vacuum cleaner."
In a couple, you always help each other when it comes to cleaning the house, because you are well aware of the effort of having to dust, vacuum and clean the bathroom fixtures. Time is often short and no one would ever want to give up some free time to spend in complete relaxation.
4. When you leave the window open, by mistake, in winter ...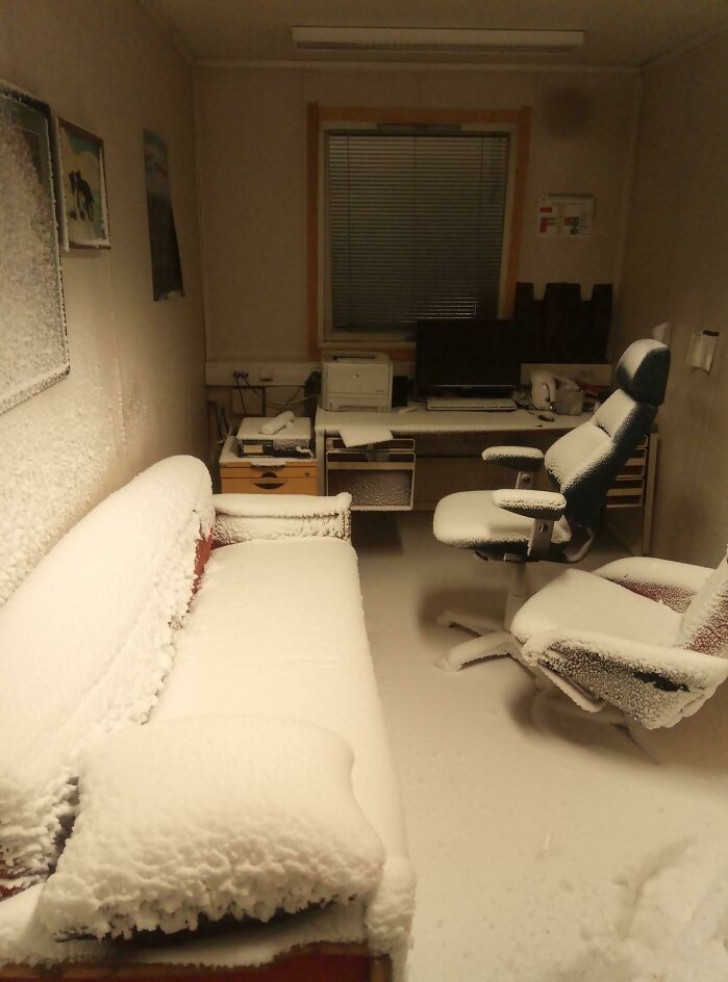 5. "Where did I go wrong?"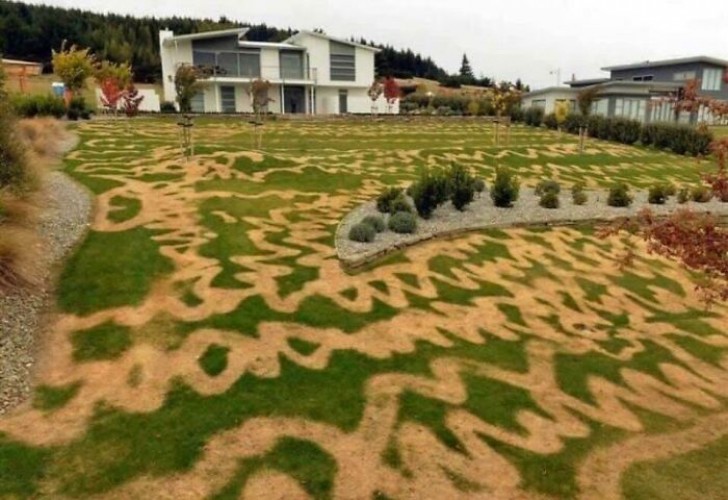 Advertisement
6. I waited 6 weeks for this new, luxurious replacement toilet ... it has finally arrived "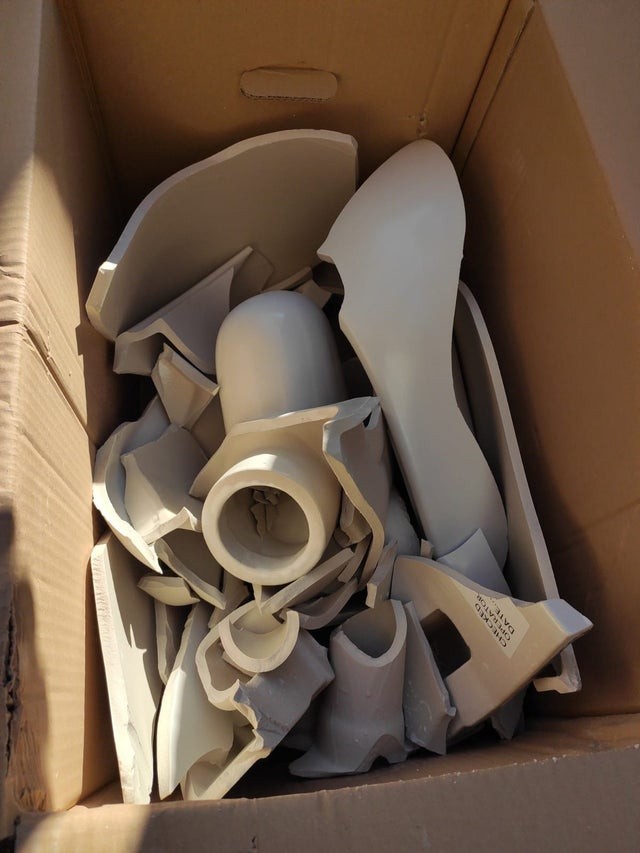 7. "When your glass sink explodes at 3 am ..."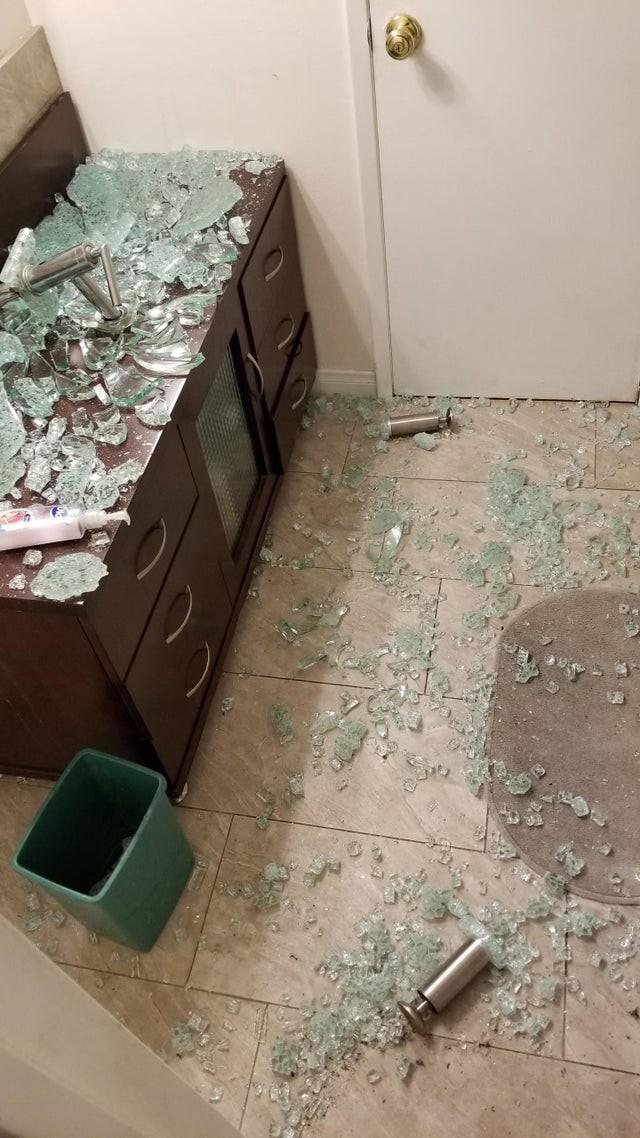 Luckily no one was in the bathroom at the time!
Advertisement
8. "I got up last night to have a snack and the fridge door came off in my hand!"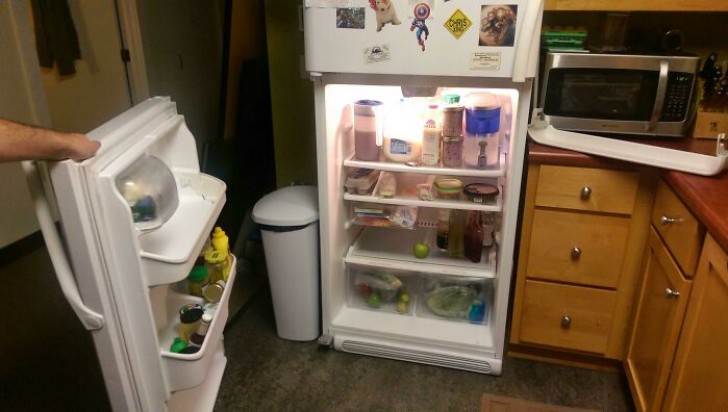 9. "My wife placed a pot with a plant on a shelf in the bathroom ... we just heard a big bang ..."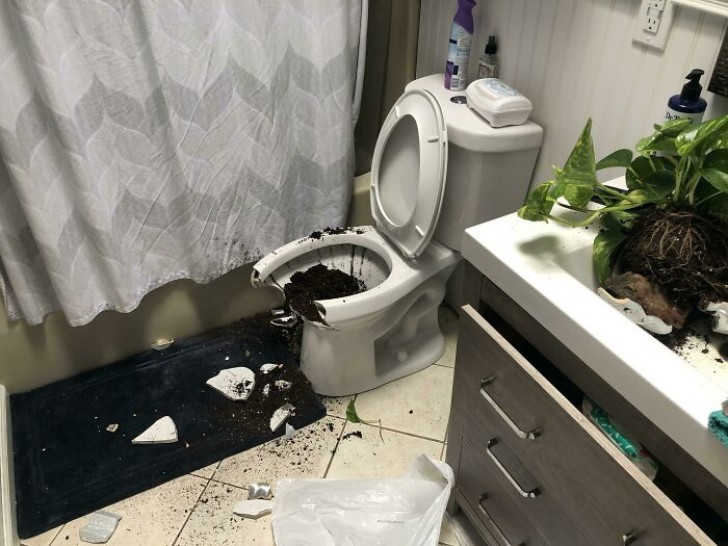 Furnishing the bathroom with plants and greenery is always a great idea, but you have to be careful about the type of space we are going to occupy with pots full of earth. Perhaps, it's always better to opt for small plants: if they fall, they certainly won't be able to break the toilet!
Advertisement
10. "I told my wife not to walk on the plasterboard to get the Christmas tree. Later she admitted that she doesn't know what plasterboard is."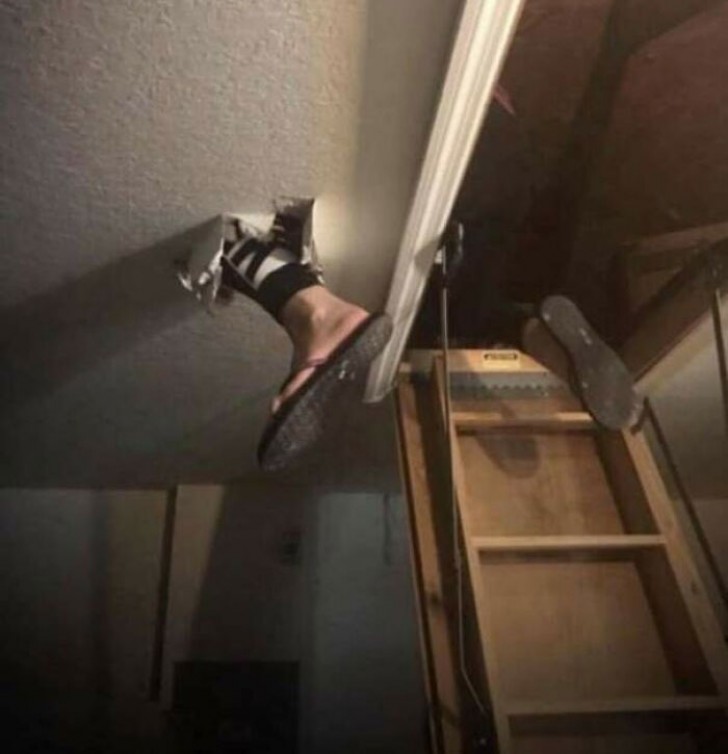 11. "Could it be considered modern art?"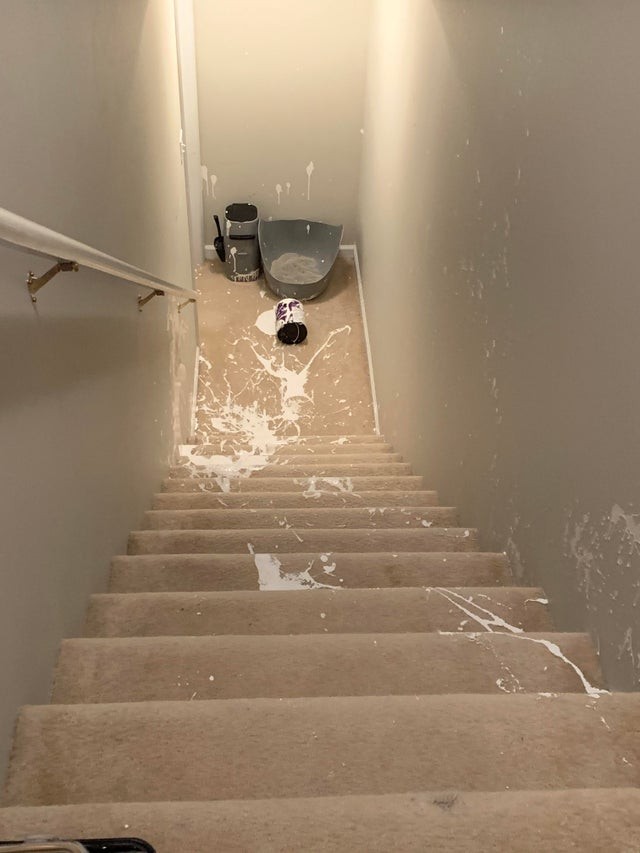 The person who posted this photo told how her very caring husband started taking the cans of paint down to the basement. Shortly thereafter, he admitted that he had tried to carry too many cans all together. And to think they had just bought the house!
Advertisement
12. "Well, I guess my bed isn't really Queen Size"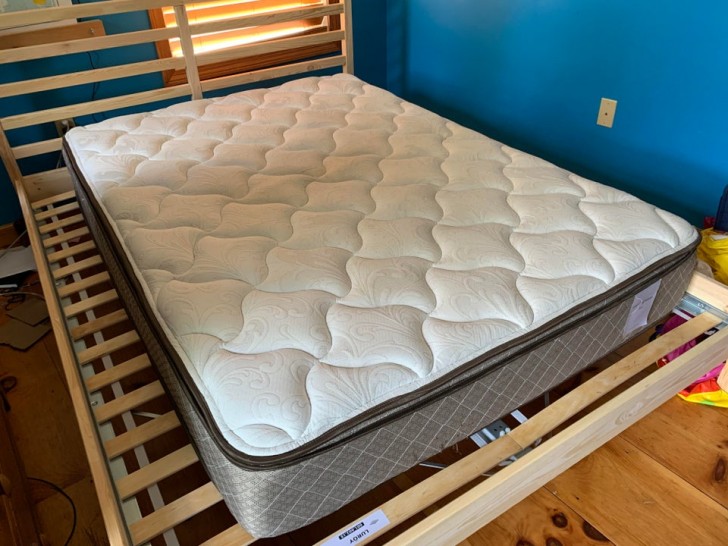 We should always carefully read the specifications of the products we buy. Surely, we would avoid finding ourselves with these nasty surprises! If in doubt, always keep the receipt!
13. "I just brought my new smart TV home ..."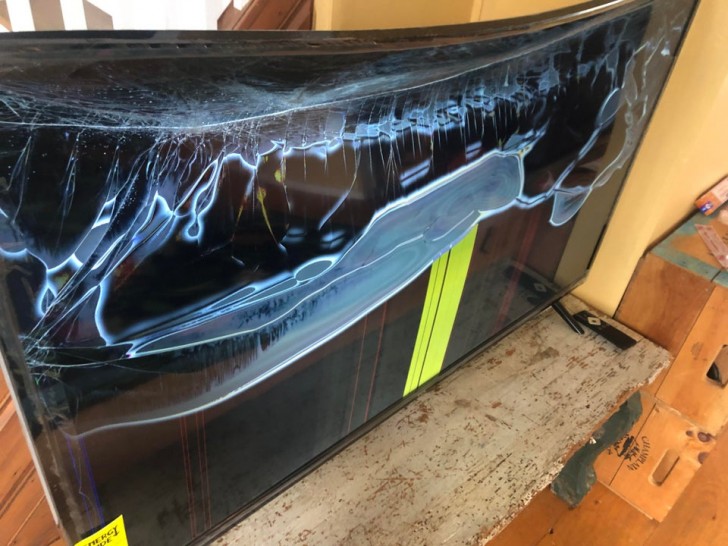 Advertisement
14. It wasn't a good idea to remove a load-bearing wall ...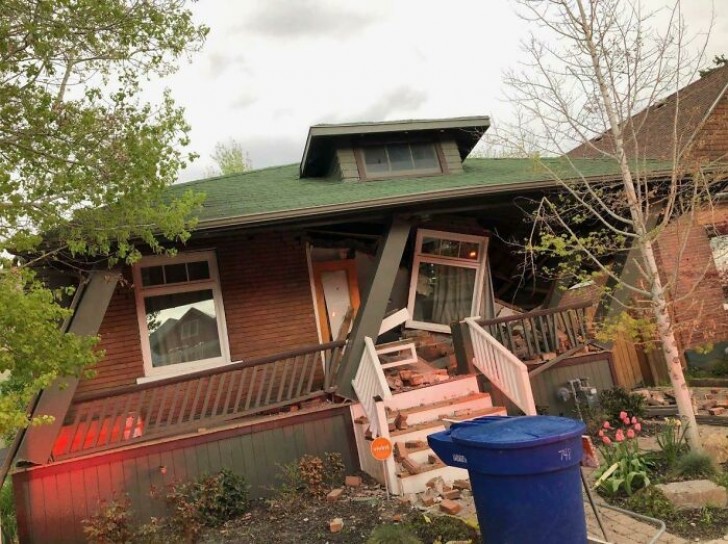 In these cases, it's better not to improvise as an architect, the disaster that could ensue is too great!
15. It was supposed to be the cat's "door" ... but it turned out to be a do-it-yourself disaster!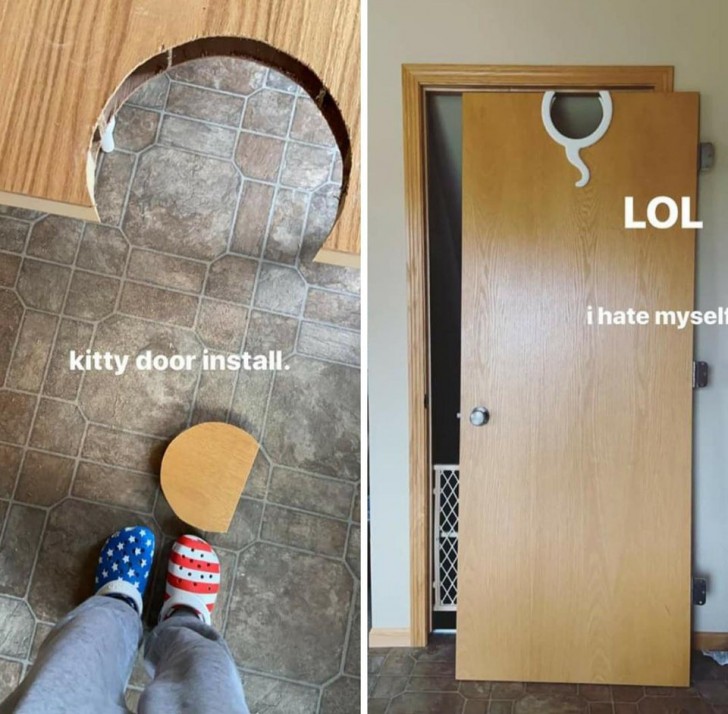 Advertisement
16. "I told my wife that door sizes are all the same ..."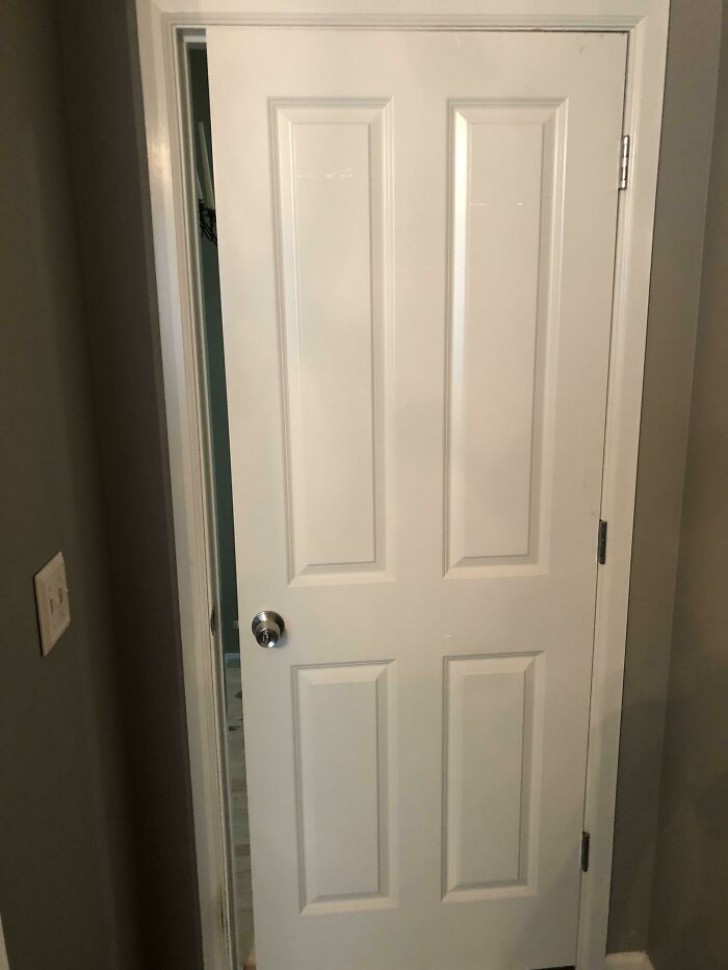 Advertisement