A series of unfortunate events: 16 people who managed to create real disasters at home
1. You slip into the shower and land on the toilet - a real disaster!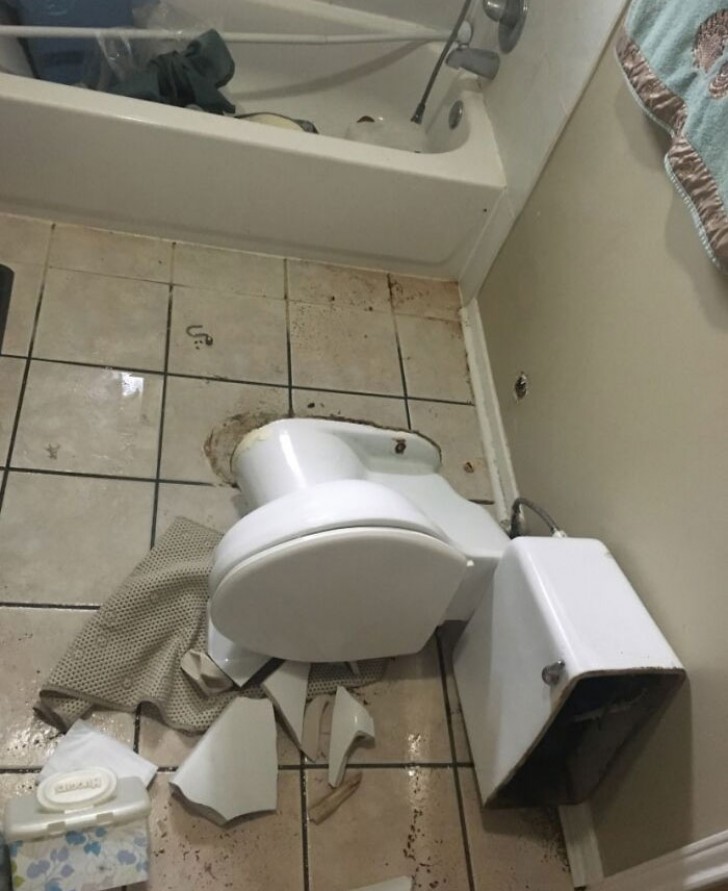 2. "My mother believed that the large closet in her new home was a good place for the Rottweiler to stay while she was away from home."
3. "My wife is working, so I decided to vacuum the whole house ... too bad I fell down the stairs and broke the vacuum cleaner."
4. When you leave the window open, by mistake, in winter ...
5. "Where did I go wrong?"
6. I waited 6 weeks for this new, luxurious replacement toilet ... it has finally arrived "
7. "When your glass sink explodes at 3 am ..."
8. "I got up last night to have a snack and the fridge door came off in my hand!"
9. "My wife placed a pot with a plant on a shelf in the bathroom ... we just heard a big bang ..."
10. "I told my wife not to walk on the plasterboard to get the Christmas tree. Later she admitted that she doesn't know what plasterboard is."
11. "Could it be considered modern art?"
12. "Well, I guess my bed isn't really Queen Size"
13. "I just brought my new smart TV home ..."
14. It wasn't a good idea to remove a load-bearing wall ...
15. It was supposed to be the cat's "door" ... but it turned out to be a do-it-yourself disaster!
16. "I told my wife that door sizes are all the same ..."