Nightmare furnishing: 15 kitchens that were built without a shred of logic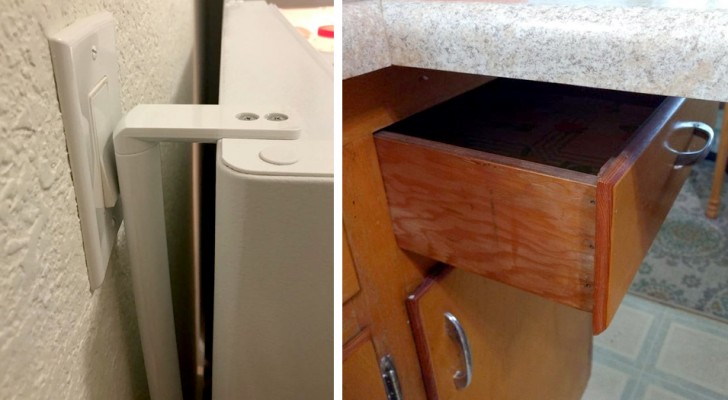 Advertisement
Not all houses are perfectly designed. Although there's an extraordinary amount of construction engineering behind it, the tireless effort of the bricklayers and all the workers who have had ahand in it, a house (whether it is an apartment, a villa or a duplex) can come out with some design flaw, a far cry from the perfection that newly married couples who are about to set foot inside their new home had imagined. Today we have selected for you a gallery of images of kitchens and kitchenettes made so badly that we wonder what went through the mind of the architect or engineer when they designed them: kitchens that are simply awful, don't you agree?
Advertisement
There is nothing worse in a kitchen than a floor like this ...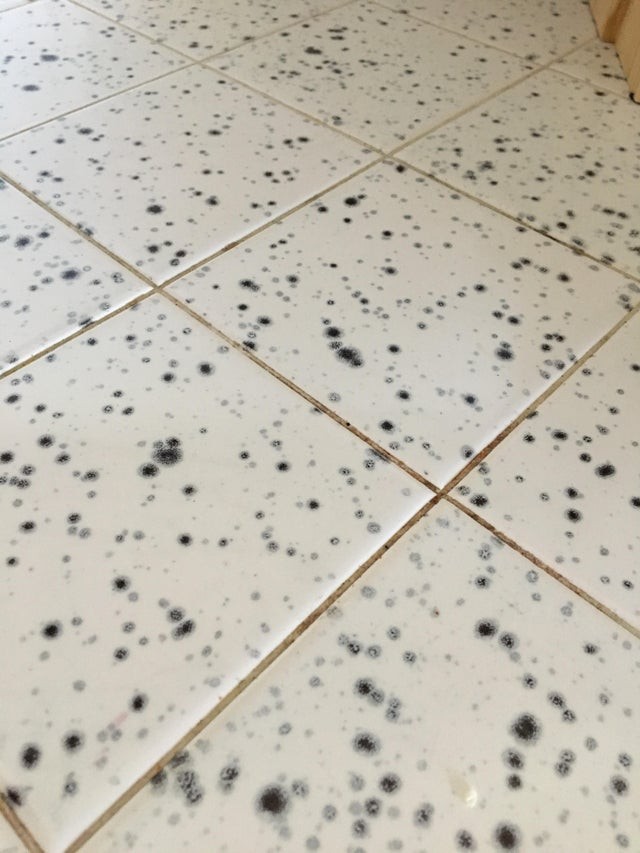 It's like a kitchen from 101 Dalmations.
Advertisement
An apparently perfect and luxurious kitchen, ruined by a a bizarre beam ...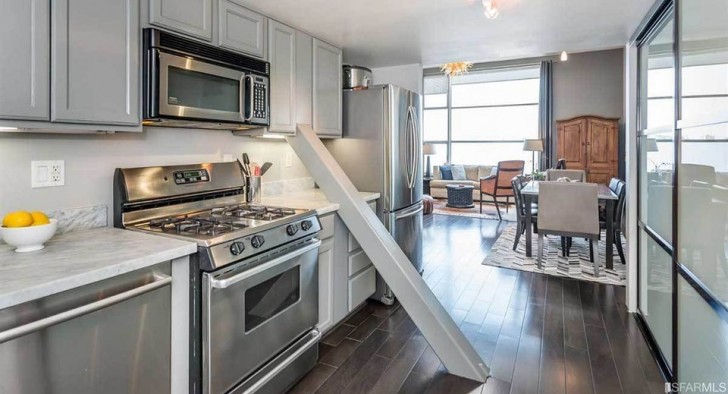 But what the heck is that support beam doing there?
The drawer opens only if the oven is closed ...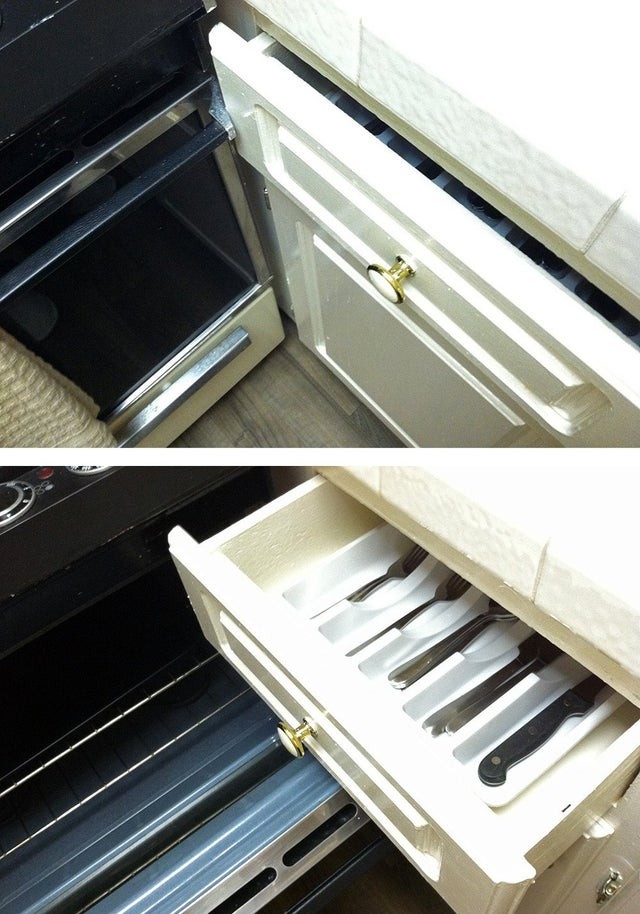 Does this seem right to you?
If you open the fridge, you turn off the light in the room...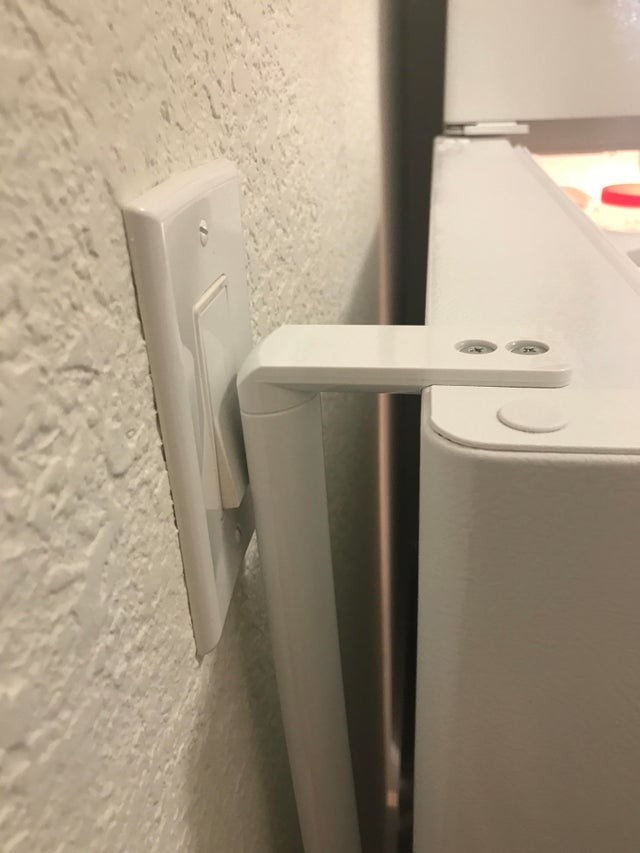 And we asked for a spacious kitchen!
This is a spacious home, two bedrooms, two bathrooms...
...but this tiny tight kitchen: just why?
Advertisement
Look carefully at this view of my kitchen...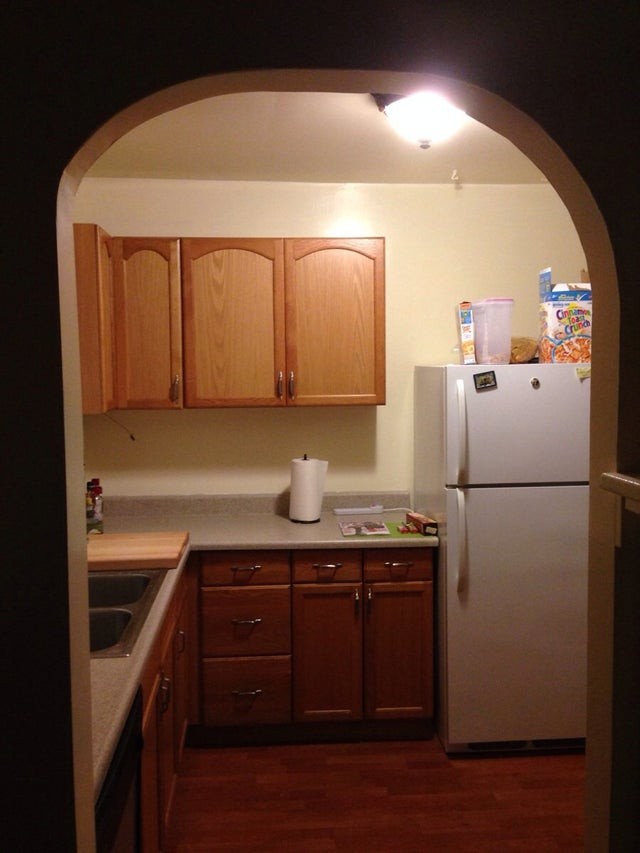 Don't you think there's something a bit off about the archway?
A question that many have asked themselves ...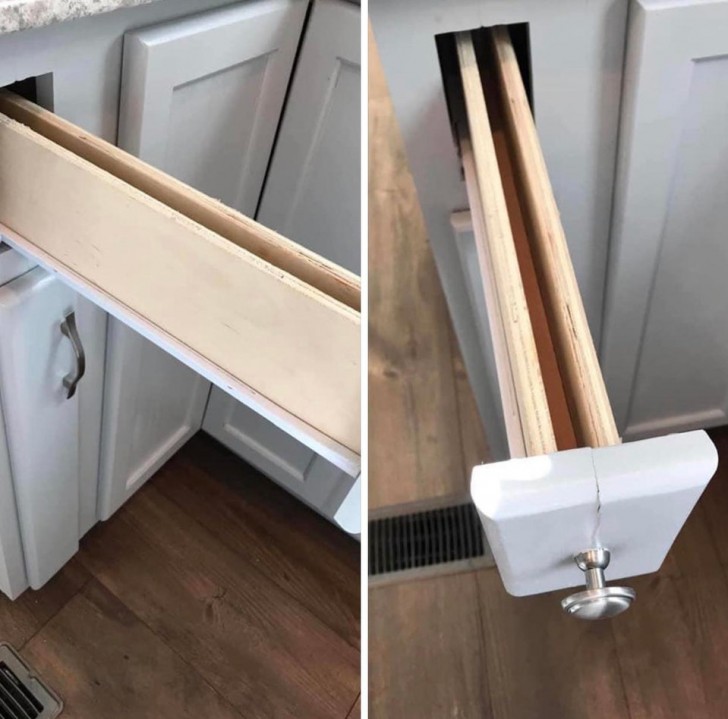 What on earth am I supposed to keep in a drawer like that? No idea!
Advertisement
Look carefully at the floor in this kitchen...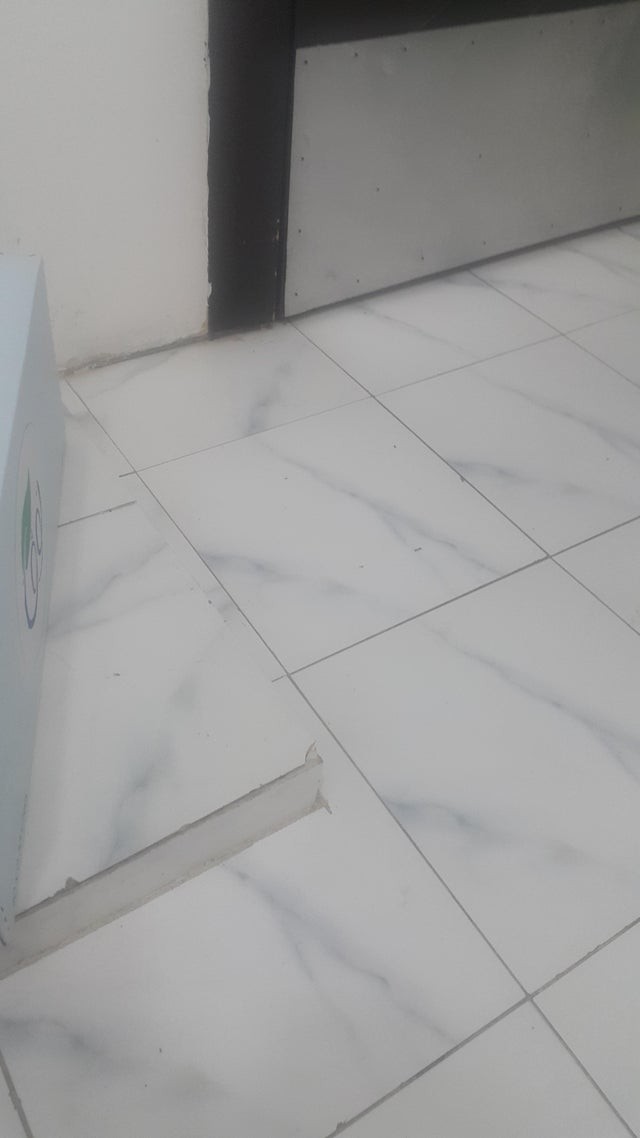 You could stumble upon that "rebellious" tile and hurt yourself very, very badly!
The flooring in this kitchen...
Carpet in the kitchen...simply unbearable!
Advertisement
How we loath this lack of symmetry...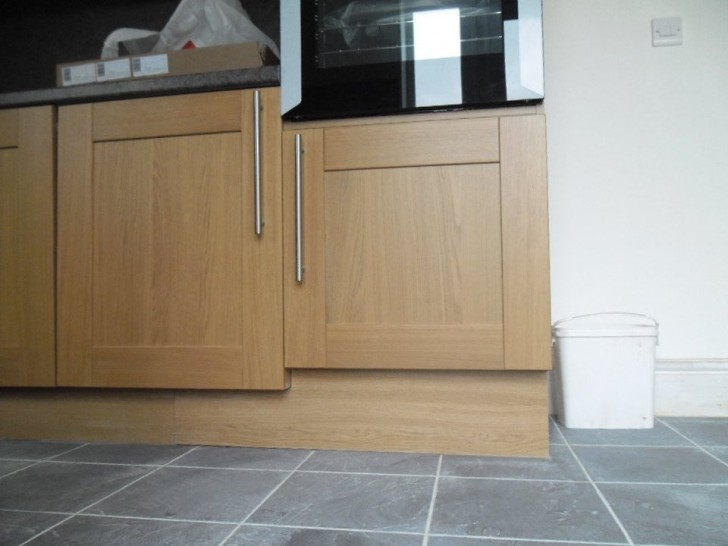 But what went through the mind of those who made built these cabinets?
Can you see something missing?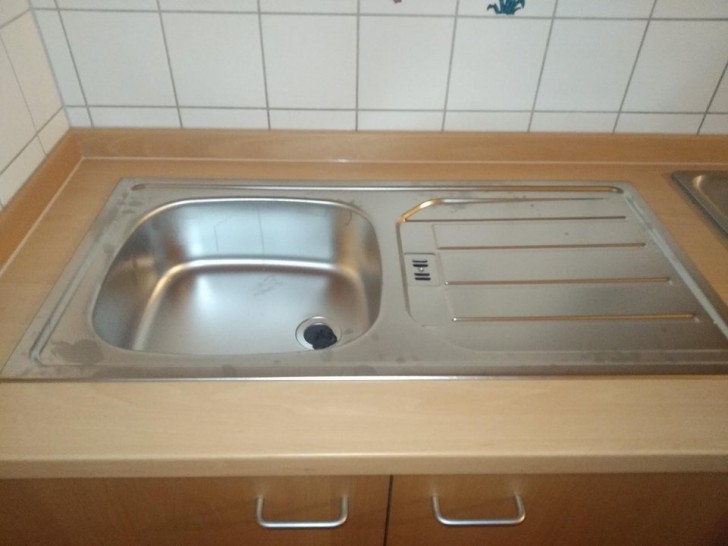 Yes, they forgot the most important thing in the sink: the faucet!
Advertisement
The triumph of kitsch!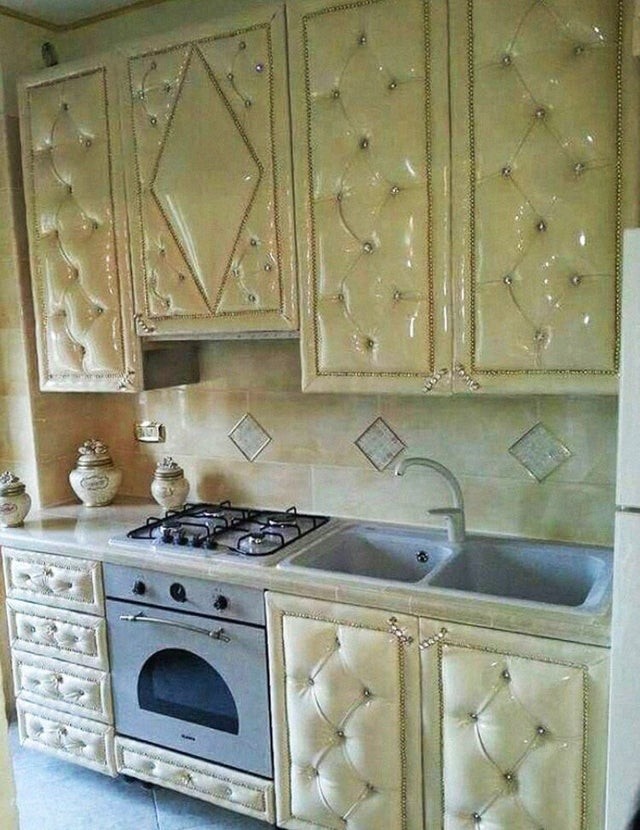 Who would have a kitchen like this in their house???
Now, explain to me why there is a door behind the kitchen cabinets that can't be opened?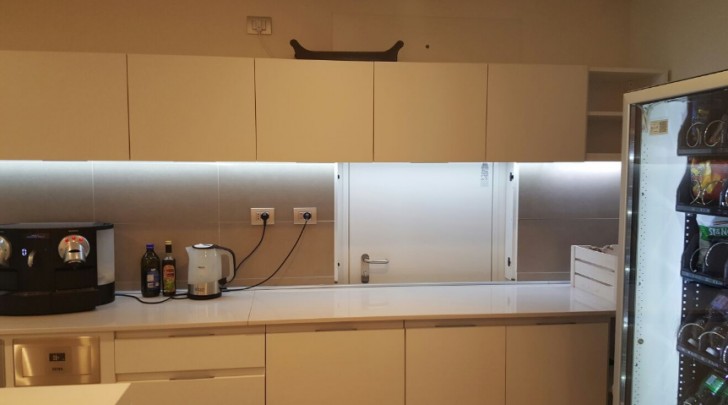 Don't tell me that the architects have forgotten this "tiny" detail ...
Advertisement
Guess how much the rent is on this apartment?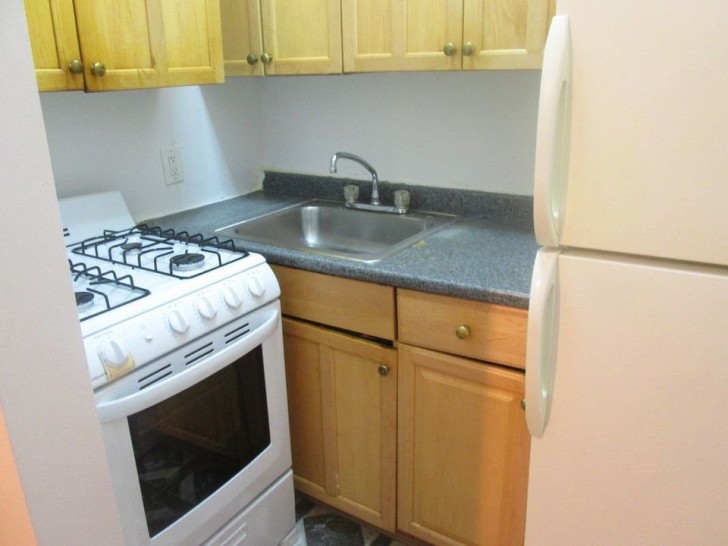 A whopping $1485 a month in midtown Manhattan: and the kitchen space is shameful!
A very convenient drawer, don't you think?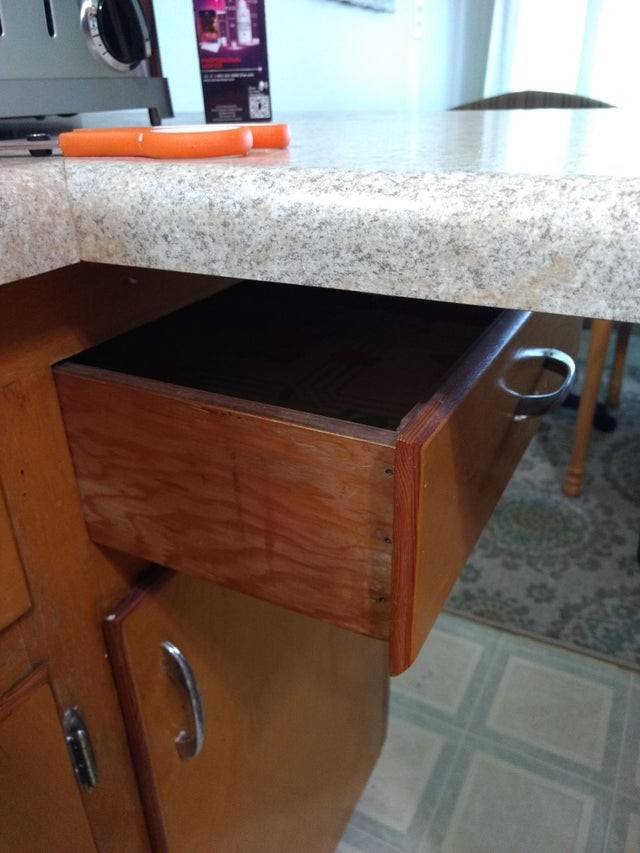 Whoever designed this kitchen should be fired on the spot ... instantly!
Advertisement