The daughter's cat alerts them that her father has cancer and refuses to leave him alone: "He knows he needs him"
Advertisement
Who said that cats cannot be affectionate and intuitive towards the feelings and moods of the people they care about most? While we have more concrete examples with dogs, cats are also able to amaze us with great displays of love, to a greater extent than we might think. Kelly Nugent quickly packed up when she heard that her beloved dad was going to start bone marrow cancer therapy and, on the move from Miami to New York, she brought her two wonderful cats with her. One of them, called "Sweet Potato", or more simply "Tato", is particularly fond of Kelly's father: he is always by his side and supports him at any time of the day, with affection and cuddles, as only a cat can do.
Advertisement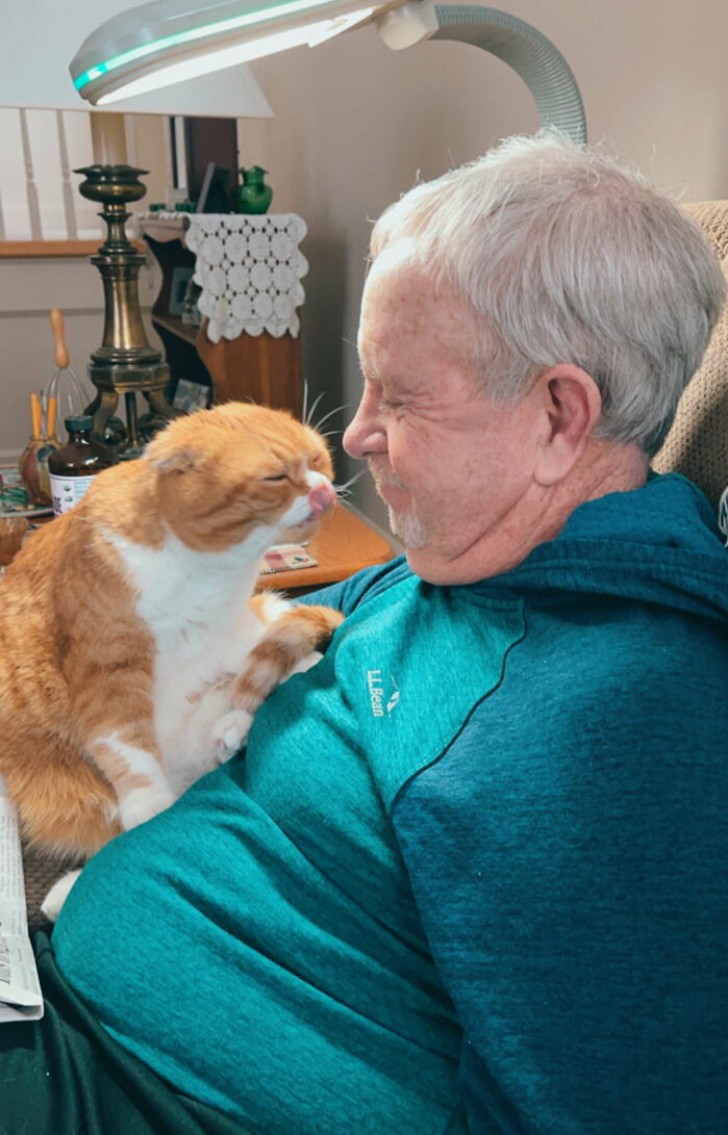 Kelly Nugent is very fond of her father, whom she regards as her best friend, which is why, when she heard of the terrible diagnosis of bone marrow cancer, she immediately rushed to New York to be close to him. No one is ever ready for news like this and he certainly needs some support to endure the pain and fatigue - sometimes, he even needs an extra paw! In addition to her luggage, in fact, Kelly brought her two cats with her, one of which immediately showed her true nature once she acclimatized in her new home: by staying close to Kelly's dad!
Advertisement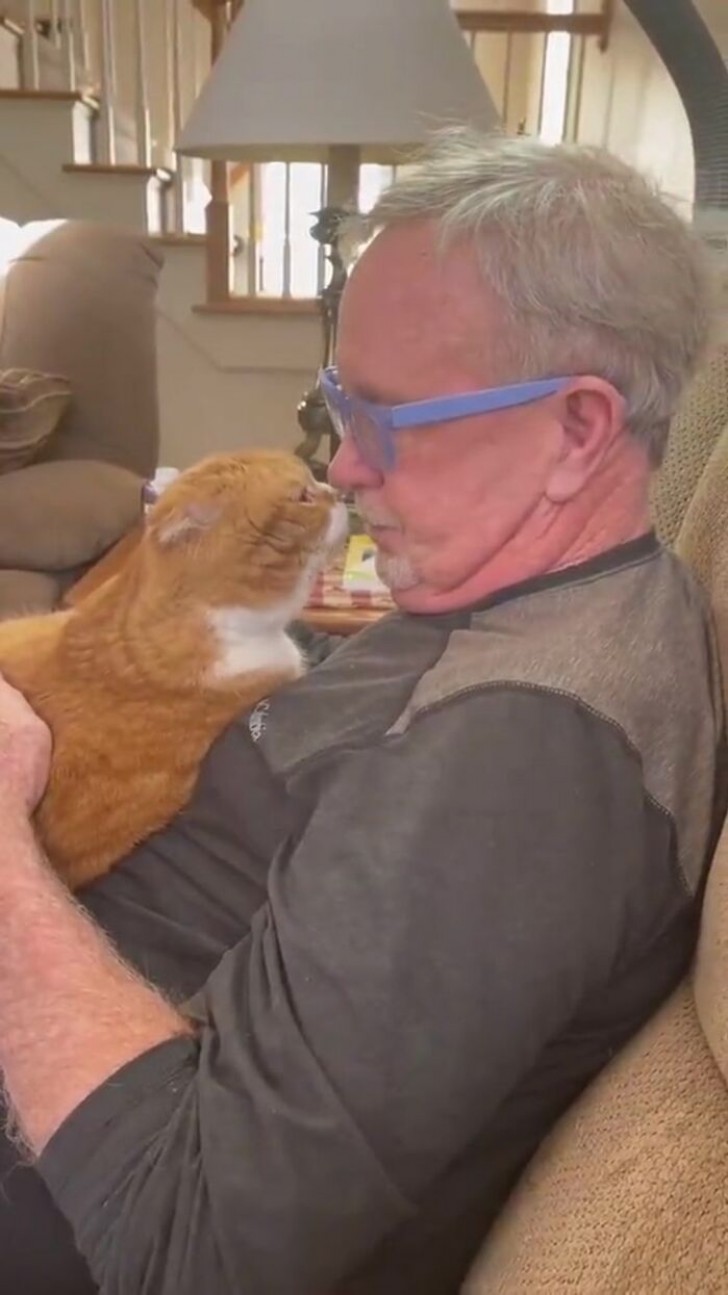 After just two weeks, Sweet Potato seemed to have realized that something was wrong with Kelly's dad and also seemed to have suddenly taken on the great responsibility of caring for him: "It's the sweetest thing I've ever seen, because I know that Sweet Potato can sense that something is wrong with my father and that his help is needed, "said Kelly, adding:" He always hangs around him and it's like he says, 'This is my job now. I'll care for you'. In short, it is as if he knew ".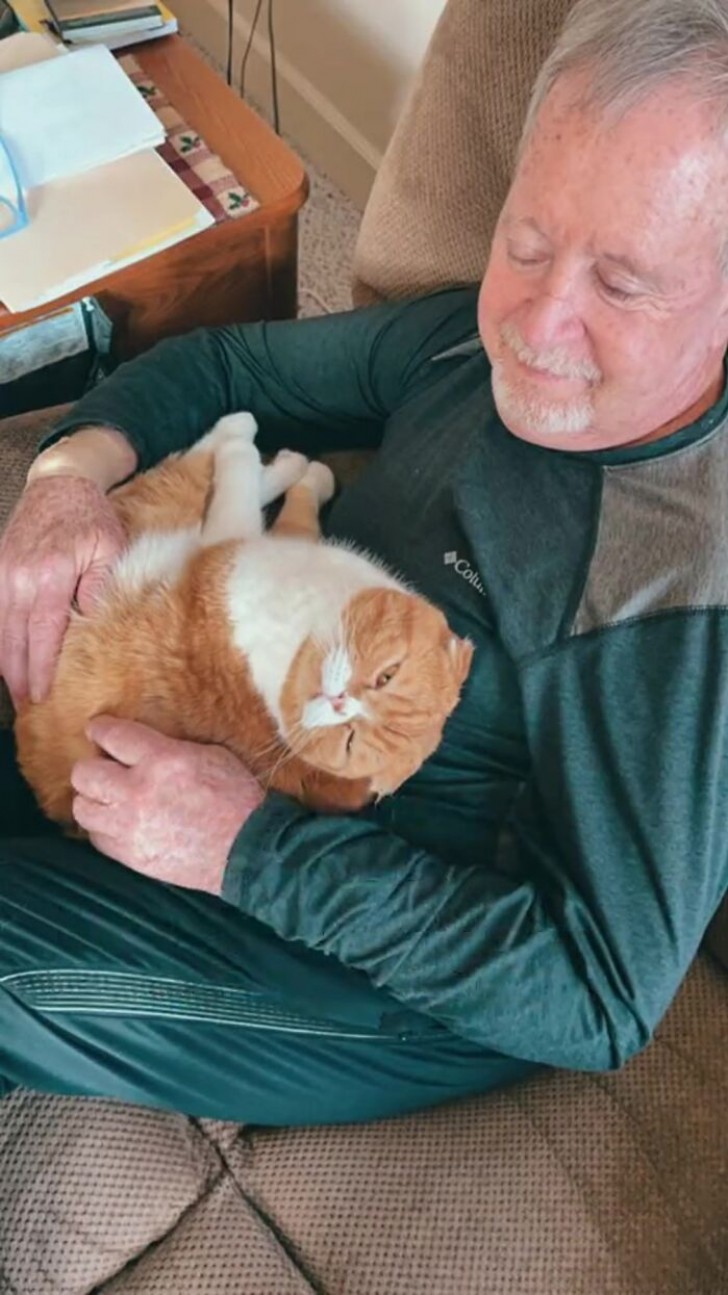 And to think that Kelly's dad wasn't even much of a cat-loving person before he met Sweet Potato, as he had always shown that he loved dogs more. But the gorgeous cat with white and brindle fur has captured his heart! Now, the two are inseparable!
It is not easy to face chemotherapy treatment, both physically and mentally, but Sweet Potato takes care of her "new" owner in an impeccable way.
As Kelly says: "If my father is sitting at the computer, Potato jumps on the keyboard. If he is at the table with his paperwork, Potato sits on the paperwork. If he sits in his recliner, Potato jumps into his arms." He knows he can't leave him alone, because he knows he needs help.
The great news is that since Sweet Potato entered Kelly's father's life, the man's health has gradually improved. The cancer appears to be almost in remission and in June 2021, Kelly's dad is expected to undergo a bone marrow transplant.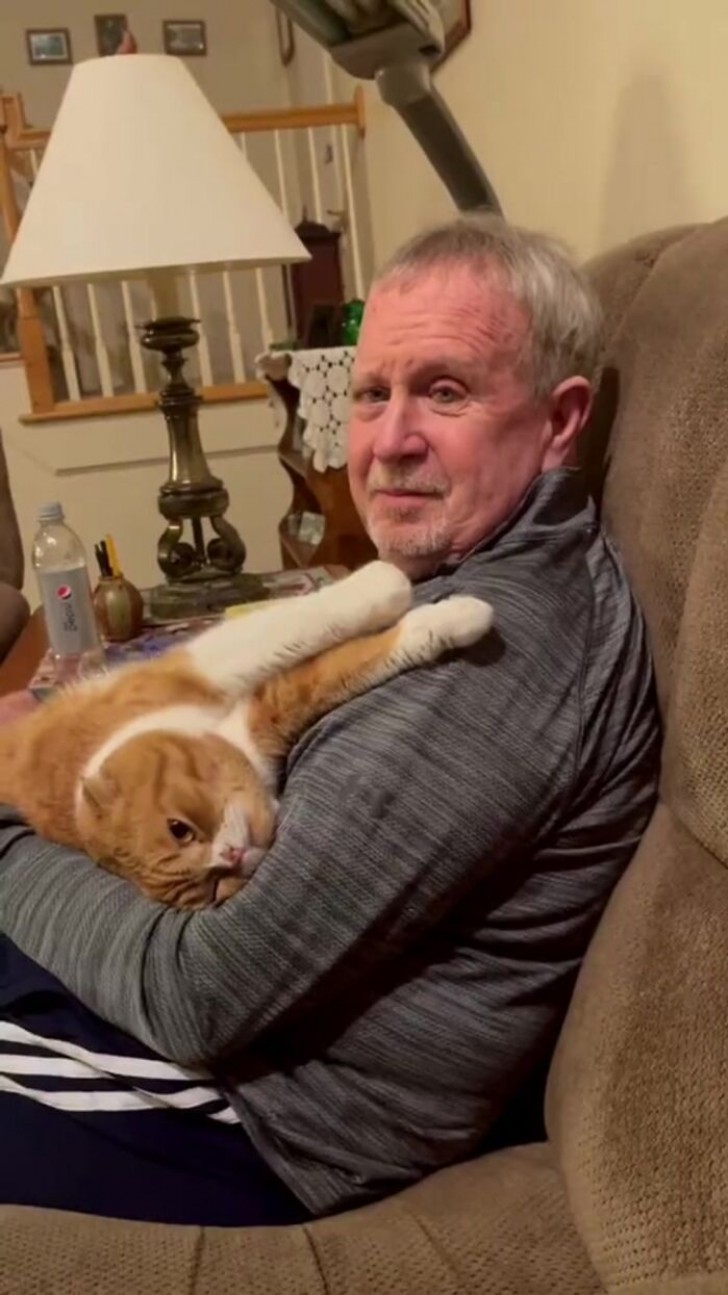 After all, it's nothing new that pet therapy, or the therapeutic help that is derived from the presence of a pet, really works. Sweet Potato is another beautiful case in which the unconditional love between pet and owner brings incredible benefits for the body.
Advertisement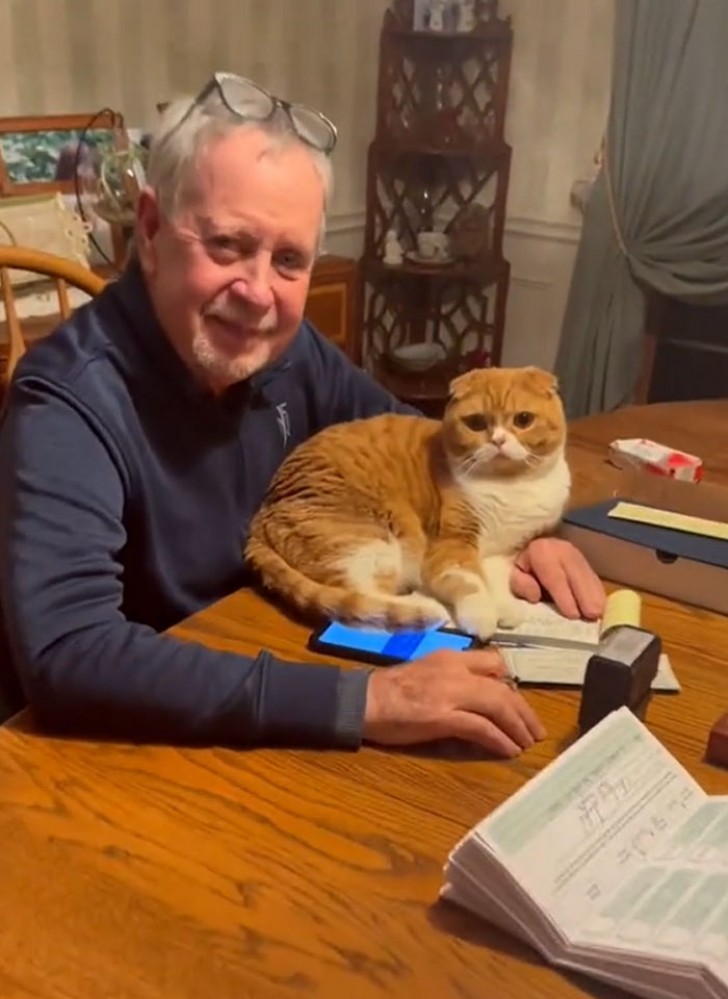 We wish this beautiful family all the best, hoping for great news for the future!
Advertisement