A stray cat "thanks" the woman who saved her by bringing her 6 kittens to the front door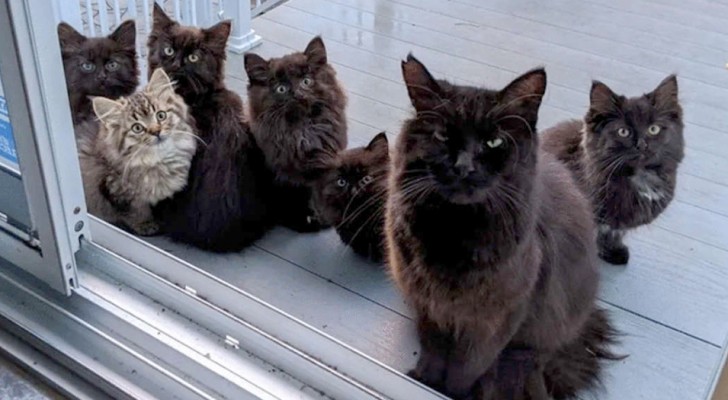 Advertisement
A strange friendship was born between Lisianne, the woman protagonist of this sweet story, and a shy kitten named Usagi, who showed up at the door of the woman who lives in Quebec Canada, accompanies by of all six of her kittens, looking for food and help. But before introducing her offspring to the kindhearted woman, the cat had been wandering the neighborhood for weeks, looking for someone who would take her to heart and feed her. Liasianne knew that this cat was special ...
via The Dodo
Advertisement
Lisianne had known for a long time that that cat which had been wandering around in search of food in her neighborhood had was in need of help help, so she fed her every day, and every day, for weeks, the cat returned to the woman, with her belly always more swollen and full: it couldn't be just the effect of Lisianne's "new diet" ...
One day, the cat named Usagi, showed up in front of the Canadian woman's French windows with a big surprise in tow: six kittens of about six weeks old all asking for help and food from the woman who had saved their lives by feeding the mother cat!
Advertisement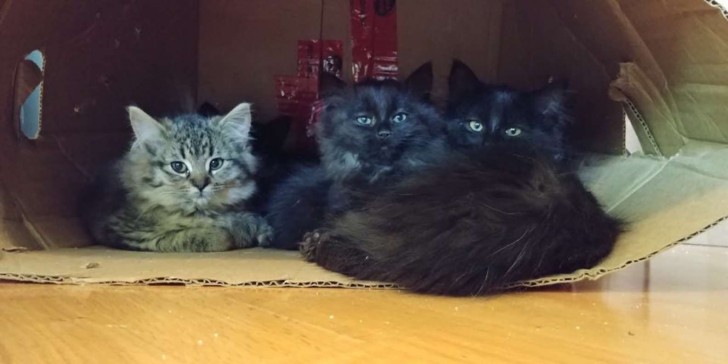 Chatons Orphelins Montreal/Facebook
Lisianne did not think twice: she let the seven cats in, called the Chatons Orphelins Montreal shelter and decided to have them visited and treated by them. After several veterinary visits, the woman discovered that Usagi had asked Lisianne for help just in time: the little ones were suffering from a serious form of conjunctivitis and had difficulty breathing.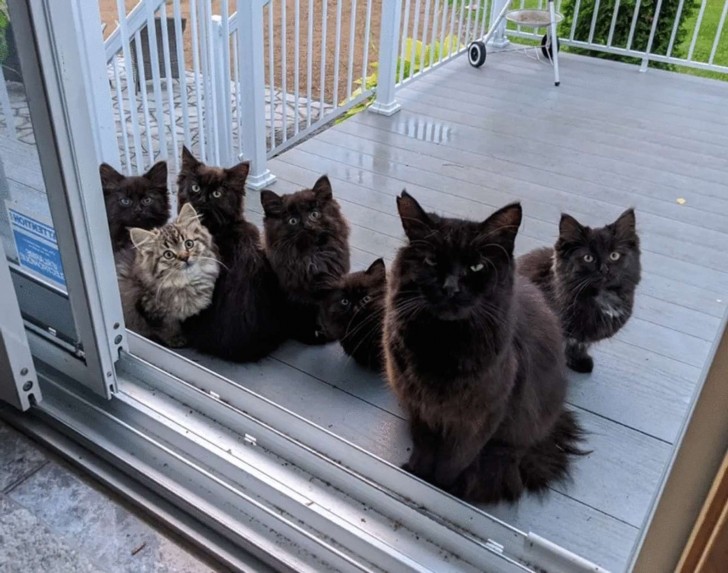 Chatons Orphelins Montreal/Facebook
After a satisfactory period of care, Usagi was adopted by Lisianne, while one of the kittens was taken care of by a close friend of the woman from Montreal. The remaining five kittens, meanwhile, are safe and sound in the Canadian shelter awaiting loving adoptive families.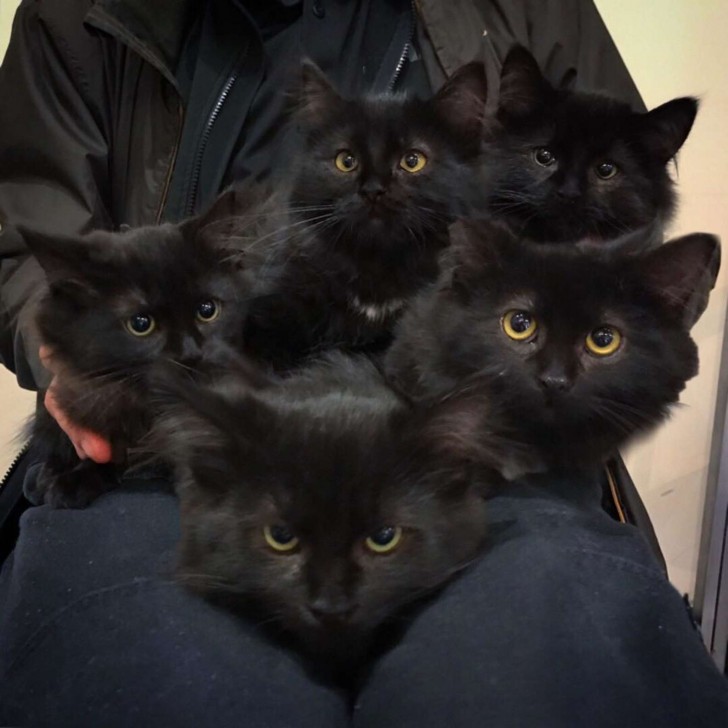 Chatons Orphelins Montreal/Facebook
A beautiful rescue story with a happy ending thanks to the love and care of two mothers: an affectionate cat and a woman who has decided to take care of her in turn!
Advertisement