DIY hairdressing: 16 hilarious haircuts that have proved to be a real disaster
1. "Er, honey, I have to tell you something ..."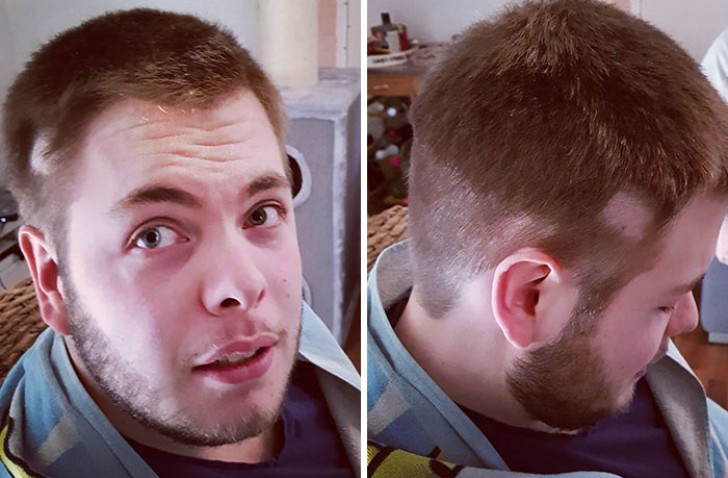 2. When the hairdressers are closed and you think you can cut your child's hair ...
3. An attempt during lockdown...
4. "I don't think I can consider this a real haircut ... but that's what my wife was trying to do!"
5. "My brother watched a tutorial on Youtube. I guess it didn't work."
6. The first quarantine cut ... let's toast to the many to come!
7. There are also those who feel the thrill of cutting their own hair
8. Keep an eye on the clippers you are using ...
9. He also tried to cut his hair in front of the mirror, alone ... a round of applause for having the courage!
10. Guys, doing the shading at the back is a real problem ...
11. "My son wanted an old man's haircut so badly .."
12. When you are in quarantine, you're bored and put too much faith in your own hairdressing skills ...
13. "Surely now people will keep the appropriate distance from me!"
14. My point of reference during lockdown ...
15. Maybe it's better not to risk a haircut ...
16. When the elctric clippers run out half way through cutting your hair...