15 people who should have taken their hairdresser to court
1. This boy's expectations have been betrayed forever by his barber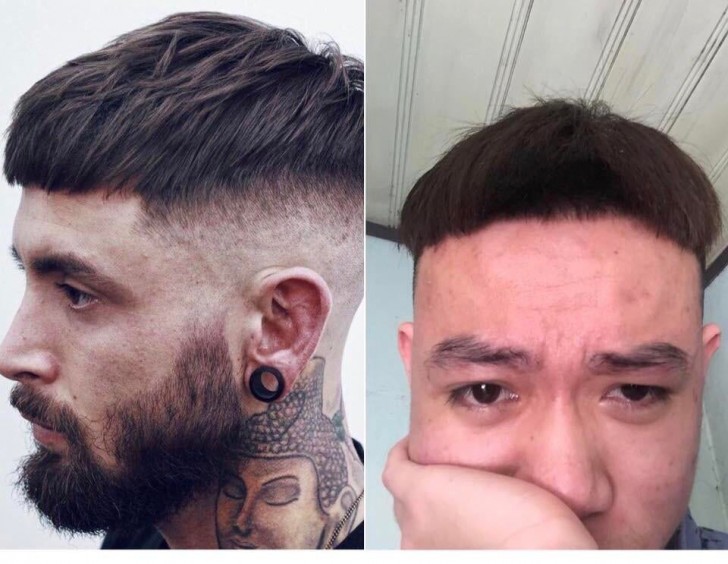 2. "I went to my hairdresser with this photo to have the same cut. This is the result"
3. When you improvise your own salon ...
4. A girl who is horrified by the final result of this cut
5. "The line is a little wider than I expected ..."
6. "Since we are talking about bad experiences at the hairdresser, here's mine: on the left the cut I wanted, on the right the one I received!"
7. Oops...
8. Not quite the hairstyle she expected for her wedding ...
9. How to go within an hour from "I would like the cut in the picture" to "I would like to speak to the owner!"
10. "What I asked for vs. what my hair looks like now"
11. Not quite the cut she hoped to get ...
12. This poor girl turned to "professionals" for fear of doing damage on her own ...
13. "Hi, I'd like a layered cut ..."
14. No, not quite right...
15. "My friend would like to go to hairdressing school ... in the meantime, I'll let her experiment with my hair ..."