Unknowing parents: 17 photos from the past show us how dangerous some "customs" of the time were
1. Children jumping from a fire escape onto mattresses in New York's Lower East Side, 1979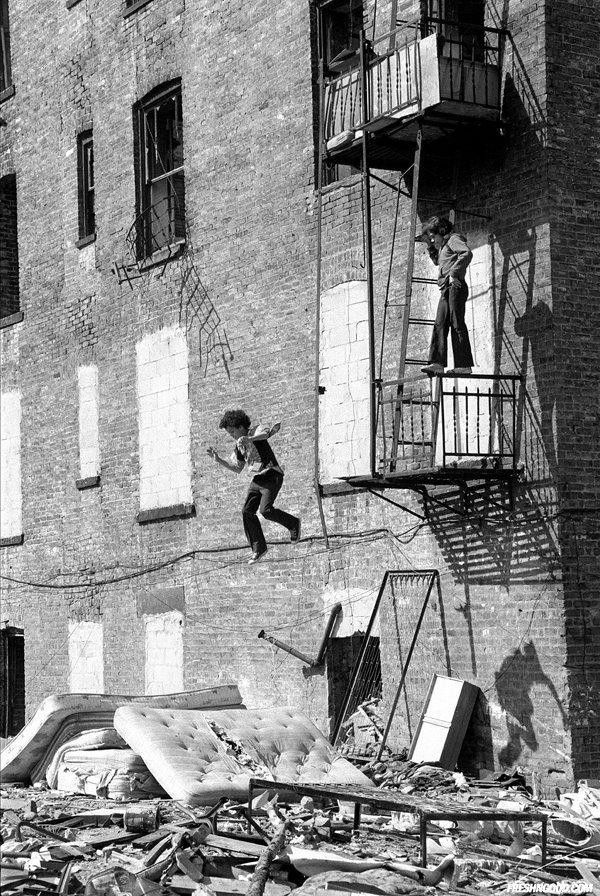 2. When we talk about raising a child in one's own image .... (1982)
3. A little fresh air...
4. Who left that can of beer unguarded?
5. Father of the year...
6. This looks very dangerous for both children and parents!
7. Baby car seats in the 1940s were practically ejector seats!
8. "He's like a cat but bigger, isn't he?" .... No!
9. Who needs a big fence to keep the wild animals in...or the kids out?
10. This is how we flew in the 1950s with a baby: hooked on to the overhead luggage rack!
11. Playing with the sparklers at a few months old: another parenting masterclass!
12. A great swimming lesson in 1930!
13. Apparently they thought it was safe to let her ride a bear ...
14. "Please don't breathe too much, everyone smokes here ..."
15. If they survived this ...
16. The "best mom" award for this year goes to ...
17. Let's go skating...hand in hand...