15 women who have given up on hair color and proudly show off the natural beauty of gray hair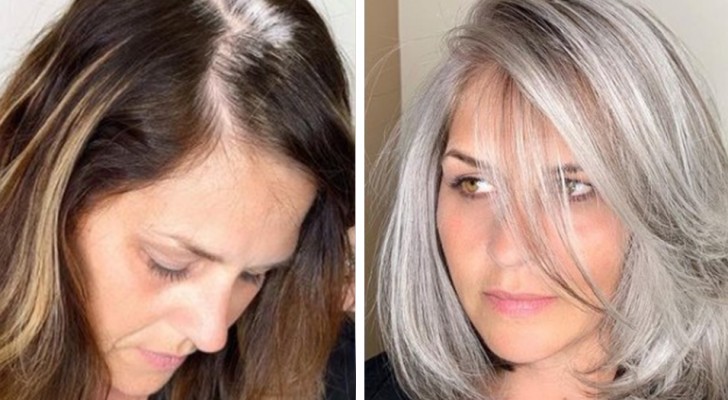 Advertisement
As we age, the appearance of gray hair makes many women uncomfortable. Already around the age of 30 we begin to notice the change in color and, with the passage of time, the hair takes on an increasingly uniform and grayish tint. Many women resort to do-it-yourself dyes with the aim of hiding their grey and returning to the color they had in their youth, but more and more women are learning to accept regrowth and appreciate the color that marks a new chapter in everyone's life. Who said only older people should have gray hair? Thanks to the right techniques used by skilled hairdressers, a very modern and youthful effect can be obtained.
A hairdresser has decided to enhance the gray hair of his clients, thanks to complex techniques that allow them to be lightened gradually. His intent is to celebrate every woman who, at any age, can embrace a new hair color. Is it possible to feel comfortable with gray or white hair? Absolutely yes. Not only is the color more uniform but, by using different shades of color, the hairdresser manages to make the hair much healthier and brighter. These 15 women have decided to rely on competent hands, to say goodbye to unnatural colors and to embrace the first signs of the passage of time.
Advertisement
1. Healthier and stronger hair.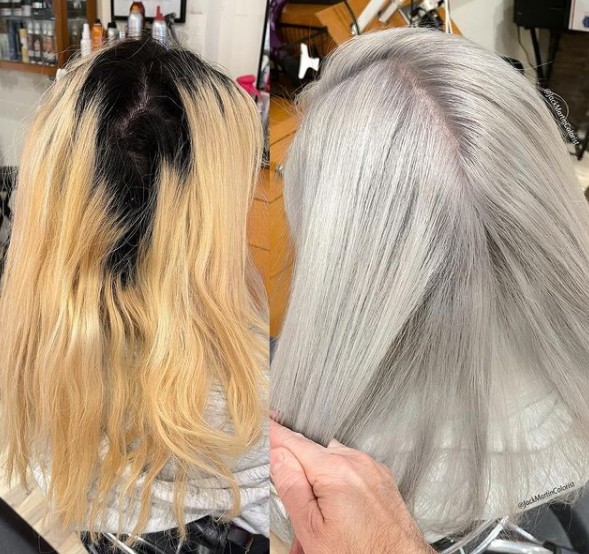 2. He reproduced the natural color of the regrowth.
Advertisement
3. New shades of grey.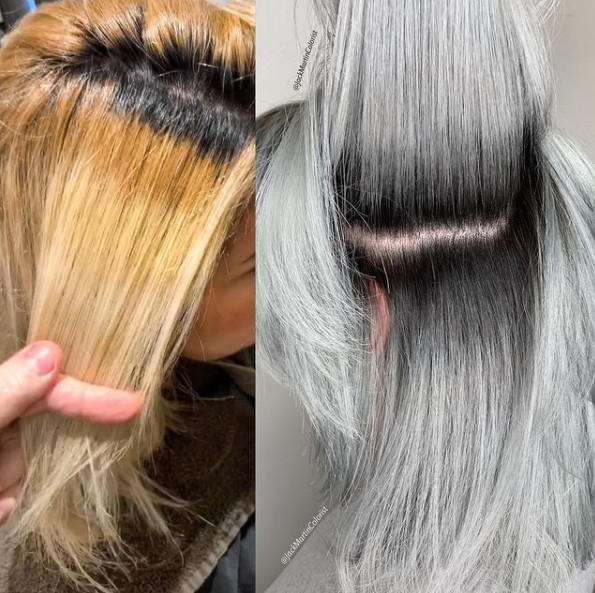 4. Much healthier.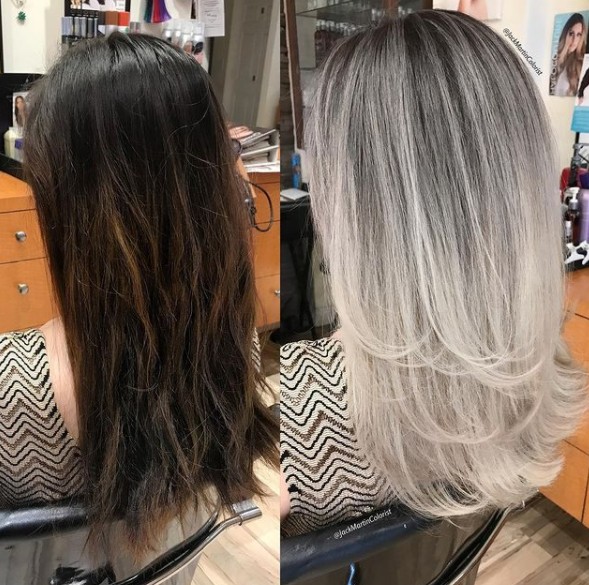 5. A color that highlights the eyes.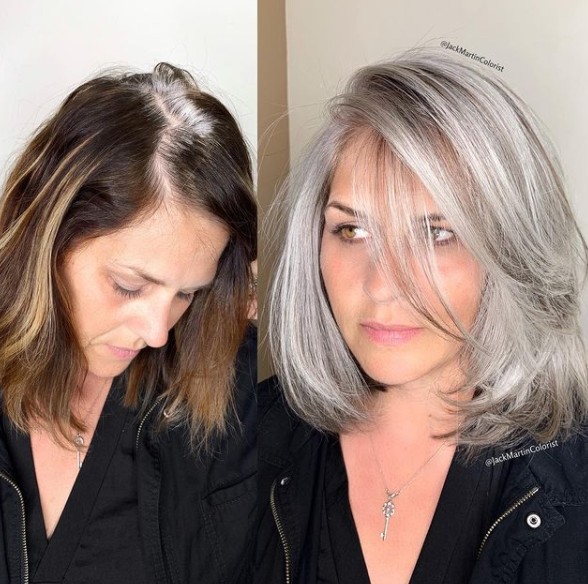 Advertisement
6. A modern look.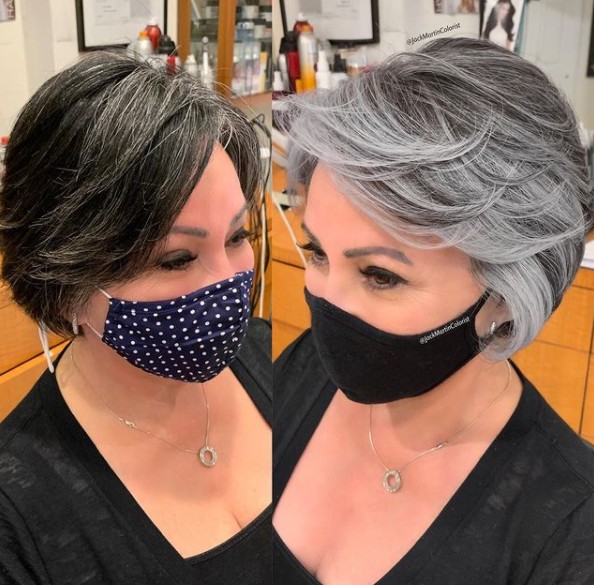 7. An incredible difference.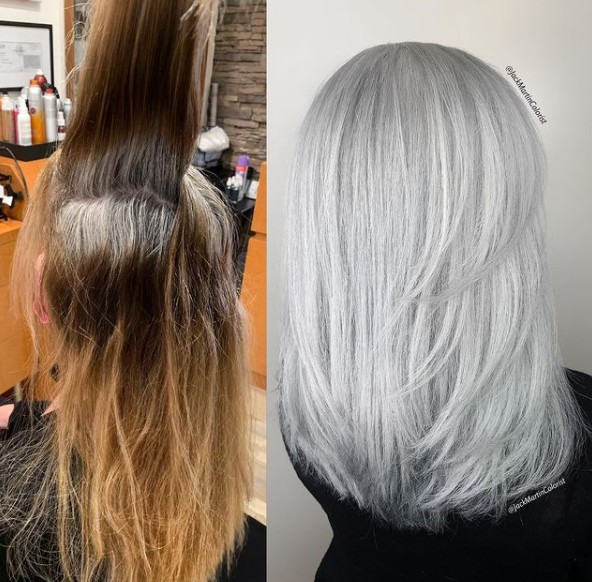 Advertisement
8. Beautiful.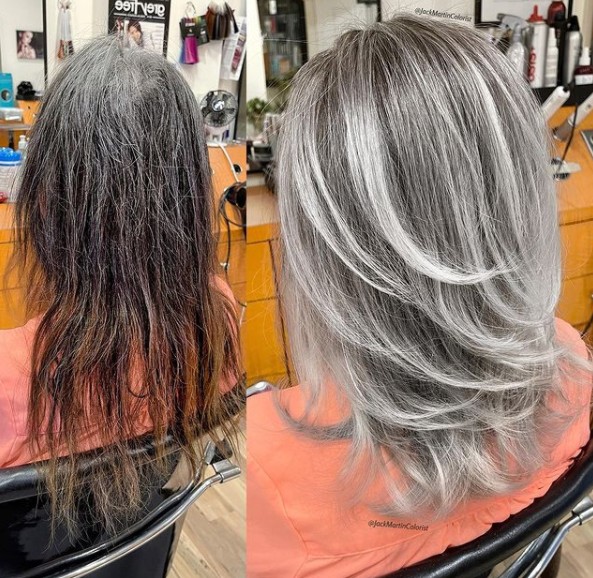 An impressive change: on the left, dull, brittle and frizzy hair. On the right a healthier, stronger hair with beautiful shades of grey.
9. A drastic change.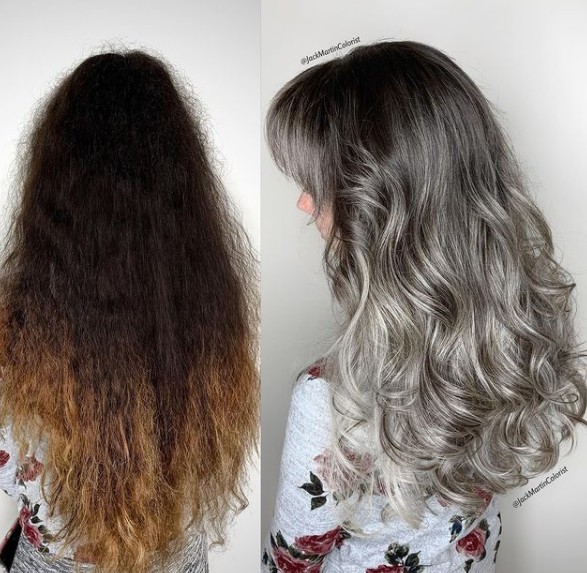 Advertisement
10. Enough of unnatural colors.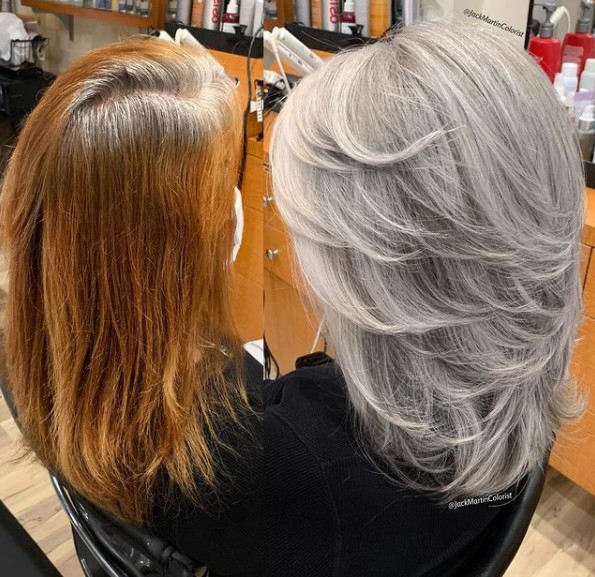 11. Shiny and natural.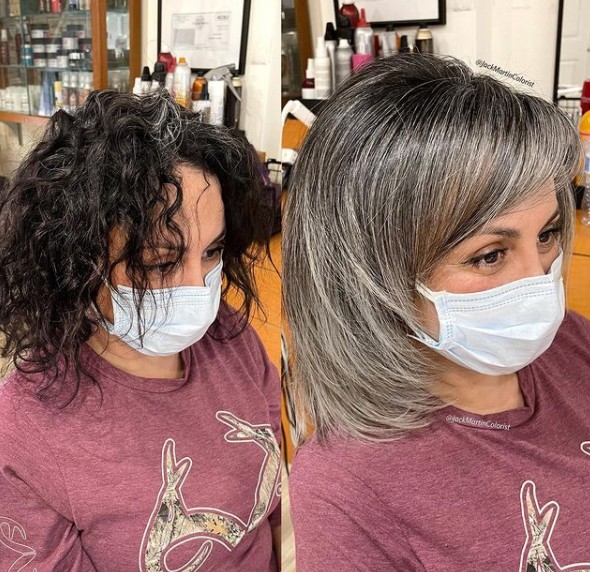 12. She seems at least ten years younger.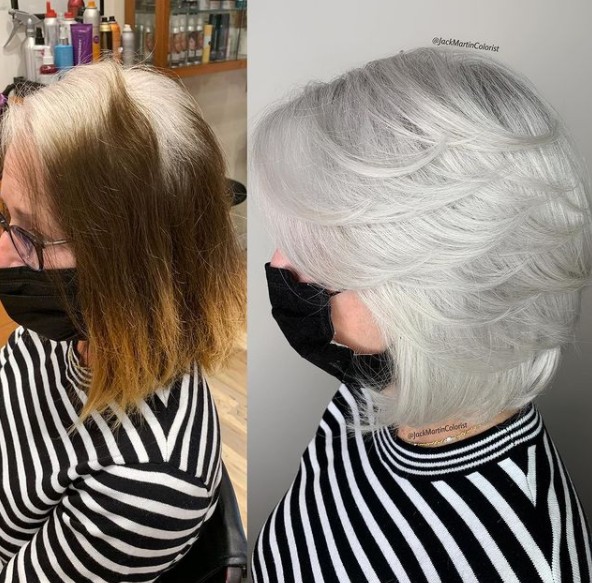 13. A modern and elegant look.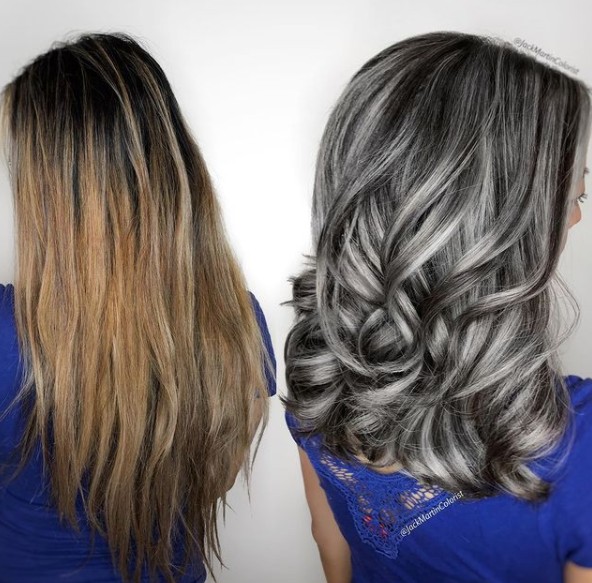 14. No more regrowth after an unnatural color.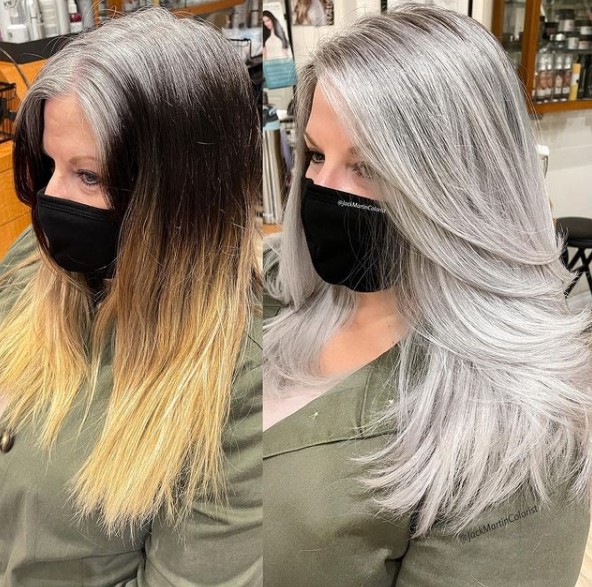 15. Decidely better.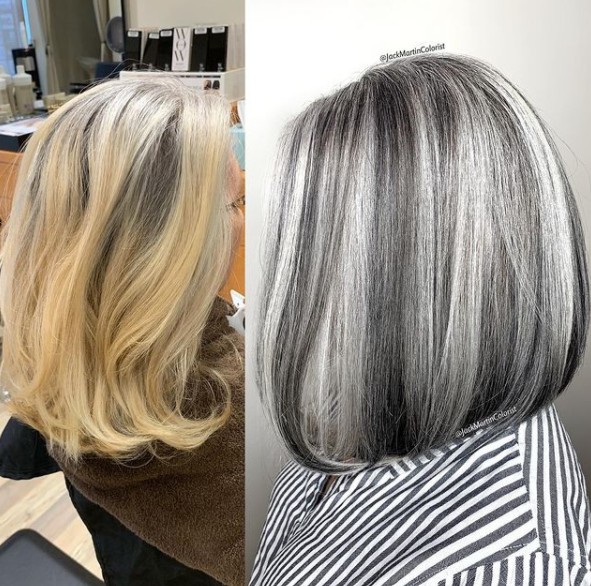 The changes and improvements in the looks of these women are evident. Why torture your hair with chemicals or have to go to the hairdresser every month to hide regrowth? These 15 styles show us that beauty is acceptance and expert hands know how to make a look otherwise associated with aging modern and young.