Gray hair: 15 women who gave up on dye and preferred to show off their natural color
1. The smile says it all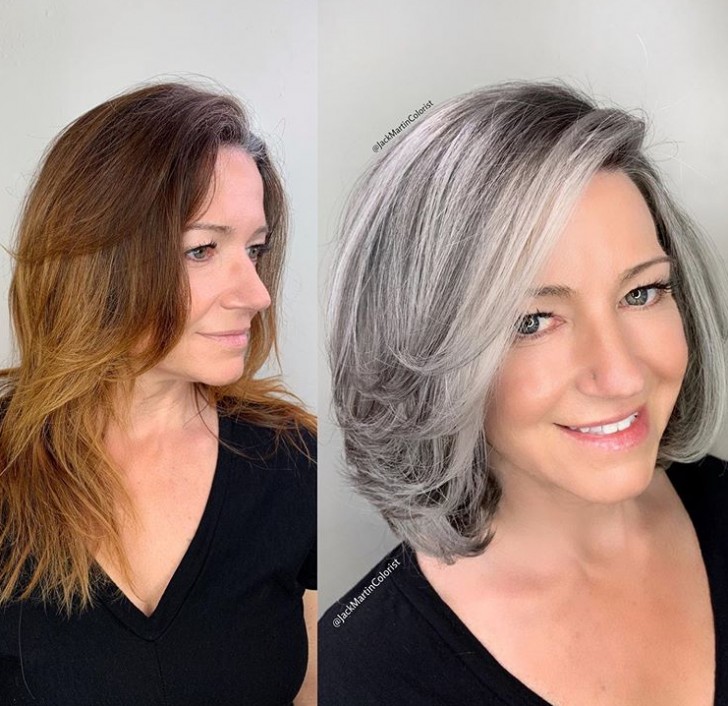 2. Beautiful result!
3. Another classic example of how gorgeous gray hair can be flaunted
4. Eliminate the problem of root regrowth
5. This woman is back in great shape with her new look!
6. When the roots grow back so gray, you can opt for an overall silver color and not have to re-dye every month!
7. Wow!
8. Much better with this new color, right?
9. Completely rejuvenated!
10. The same cut, but with an enchanting color!
11. A great choice!
12. She also seems rejuvenated with this new hair color!
13. A very pleasing change!
14. Luminosity id the key word!
15. Her hair was damaged and the root regrowth was becoming unmanageable, but thanks to this new color she has solved her problems!