Extraordinary families: 15 examples of families with a keen sense of humor
My son was stopped by a policeman: he was going too fast!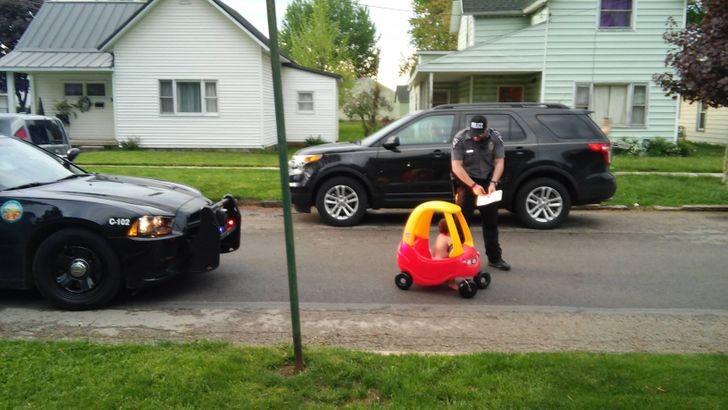 An almost perfect shot: my father trying to chase the cat from his tomato plants!
I beg you son, please don't go!
There's a delightful and funny story behind this Christmas photo ...
What a bad dad, you don't point a water gun at your little boy!
Can't decide on how to decorate your Christmas tree?
Leave your little brother to freeze? Done!
Apparently Flash beat Wonder Woman with his .... speed!
Years ago, I encased my brother's Christmas present in concrete - only I could conceive of such a thing!
I replaced the image of Jesus with that of Obi-Wan Kenobi three months ago: no one at home has noticed it yet ...
My parents wanted to go and travel around the world, so for Christmas I gave them the perfect gift ...
While these two fight, she is the winner!
This image testifies to the truth of a certain saying ...
My mother made up the bed where I will sleep for the weekend: too bad I'm 27 years old!
When Christmas comes and your parents bring all their sarcasm ....
A healthy dose of humor in my parents guest bathroom...