At 14, he sells souvenirs on the street and speaks 12 different languages: a tourist notices his natural talent
Advertisement
Only 14 and practically a polyglot? As practically impossible as it may sound, for a Cambodian boy this extraordinary quality and skill is an everyday reality; and we assure you that the protagonist of this very beautiful true story with a happy ending does not come from a wealthy family which has been able to afford a privileged course of study for their son, on the contrary. Young Thaksin, together with his younger brother, has always had to fight for clean water and food ...
via SCMP
Advertisement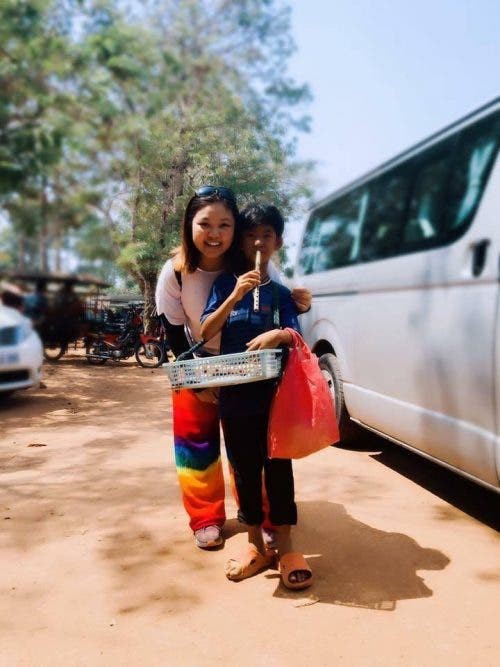 His name is Thaksin, he is only 14 years old and together with his younger brother he lives in a poor family in Cambodia; to make ends meet, both the boy and his brother lend a hand as they can by selling tourist souvenirs at the much-visited temple of Ta Prohm in Angkor.
This itinerant work allowed Thaksin to learn how to communicate with tourists who come from all over the world, and many times, in order to sell something and earn enough to eat for the day, he had to learn a few basic words in the foreign languages of the respective visitors.
Advertisement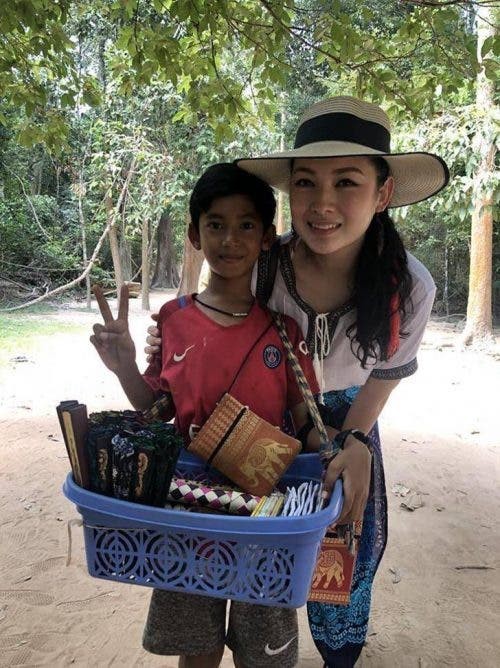 Over time, Thaksin has learned to handle 12 languages ​​very well, including Cambodian, his mother tongue; a skill not everyone cn master and that many tourists in the area have noticed with great pleasure. However, Thaksin's fate was changed by a polyglot tourist of Asian origin named Venus Goon, who stopped to talk to the boy and discovered that he had mastered 12 different languages: "What really surprised me was meeting a talented guy who speaks more than 10 languages. At first he spoke to me in Cantonese, then he told me how many languages ​​he speaks, I loved it, I recorded a video of him speaking and shared it with some friends."
The video recorded by Venus went viral around the web and made Thaksin a small celebrity in Cambodia, so much so that after the images were released, the Red Cross in the area fed him and will pay for his education and also that of his younger brother.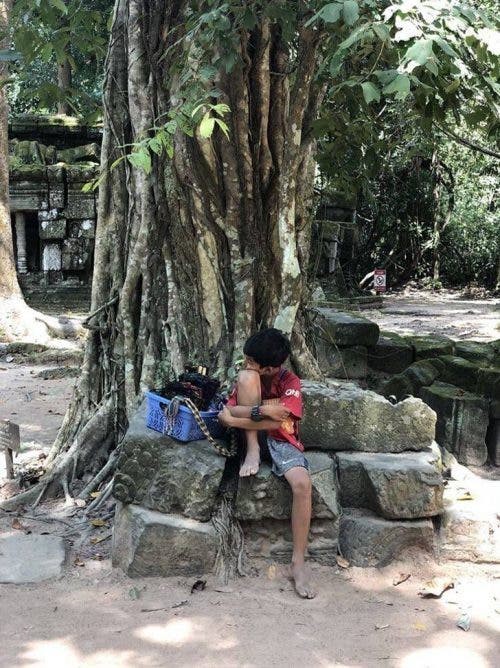 Thaksin could never have imagined that that Cantonese tourist would change his life by sharing those images on the web, and now it seems that his dream is coming true: now the Cambodian boy attends a foreign language school in Zhuji, in the province of Zhejianh in the East China and is a model student.
We wish you all the best in 12 languages, dear Thaksin!
Advertisement