6 brothers are bullied for years because of their long hair: they had grown it to donate to charity
In life one often has to face a many difficulties which, of course, vary according to age and the situation in which we are living. When you are a child and you start attending elementary school, you also come into contact, for the first time, with the many injustices in the world. At school, often, we have to deal with the phenomenon of bullying, which is increasingly widespread and persistent among certain age groups and environments. Phoebe Kannisto is the mother of seven children, including six siblings old enough to undertake a very special mission: to grow their hair long enough to donate it to an association that produces wigs for all those children who, for health reasons, have lost their hair. A beautiful and generous gesture, which caused some problems for the young "hair donors", especially at school, where they were made fun of for their abundant hair.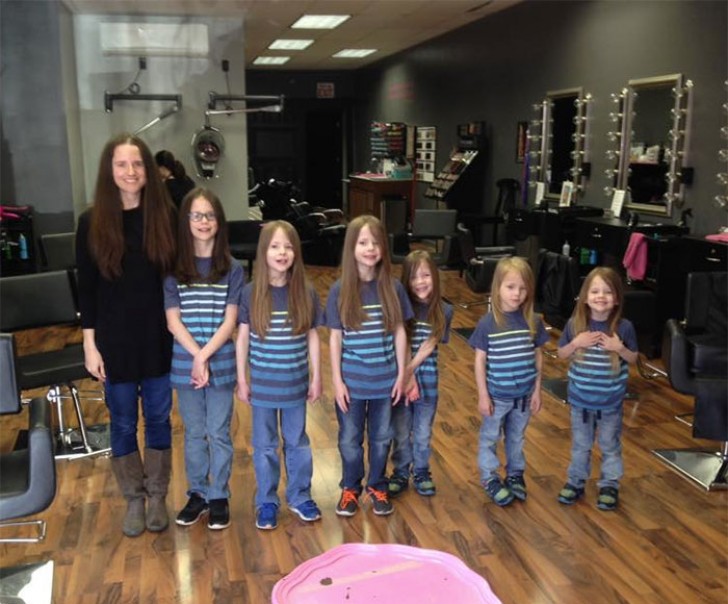 The six little "hair donors" were delighted with the results after years of waiting. There are those who have waited 1 year or even 5 years, but all have given their beautiful hair to a just and beautiful cause. Mom Phoebe was very proud of her children, their generosity and how they managed the challenging situation at school. Imagine that you are 8 or 6 years old and being teased about your hair.
The eldest Andre is 10, the identical twins, Silas and Emerson, are 8, while Herbie, Reed and Dexter are 5. The youngest, Marah Taylor, was only 2 at the time and her hair was still too short to take part in the splendid initiative.
The hardest part of the whole thing was certainly not the long-awaited haircut, but the whole growing process. The children were "bullied" several times by their peers who, presumably, teased them for looking like little girls. The mother of the six siblings said that, despite everything, her children "grew thick skins", resisting the mental strain of having to respond to their classmates teasing.
The hairdressers at the salon where they had their hair cut did all the work for free and the result was exactly as they had imagined. Mom Phoebe, who was personally involved in this initiative, said that her children are already planning to let their hair grow again for the next donation, and programming how long it will take before they have hair long enough to donate.
A round of applause for this beautiful family!