Rude parents who have failed to teach their children respect: 15 sadly true photos
1. She's changing her baby's diaper in the clothing department and is also resentful when they point it out ...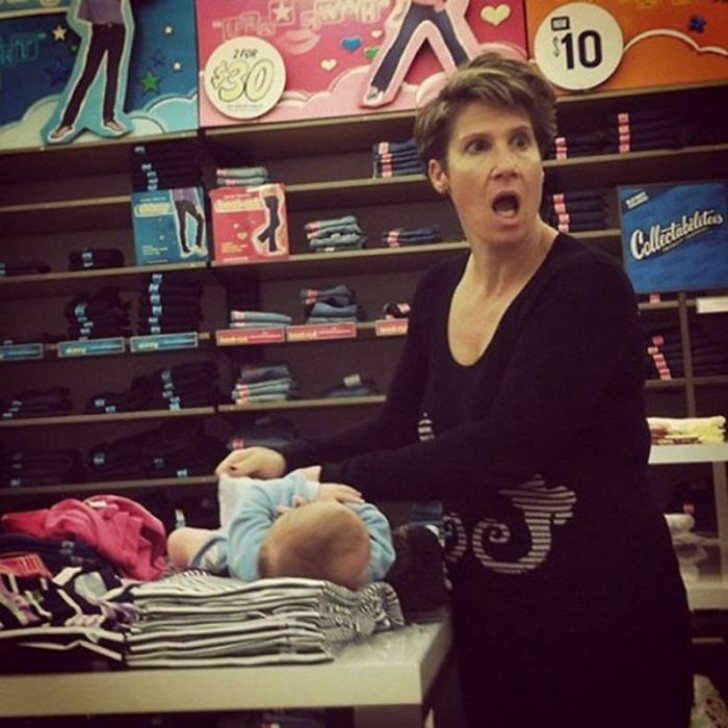 2. The parents said there was nothing wrong with leaving the library like this ...
3. They are the same people who leave the cinema in this condition ...
4. Shoes on the seat ...
5. No respect for public places
6. Yes, let's change the baby's diaper at the restaurant ... on the table just before the appetizers arrive!
7. The sea of toys they keep at home ...
8. Even during a flight they can't keep their children occupied ...
9. "Excuse me, can you turn down the volume on that tablet?". No reply...
10. Who's going to tidy up this mess?
11. Ok let them play, but isn't this a bit too much?
12. We're not blaming the baby as much as the mother who is reckless enough to let him go around without clothes on
13. In the waiting room, children tearing up the magazines
14. And so the other parents saw next to nothing of their children's year-end presentation
15. Respect for other people's things, not shown ....
16. Rrudeness beyond all limits: a used diaper, left on an empty plate at a restaurant.