An elderly homeless woman prefers to live on the street rather than in a shelter: she doesn't want to part with her beloved dogs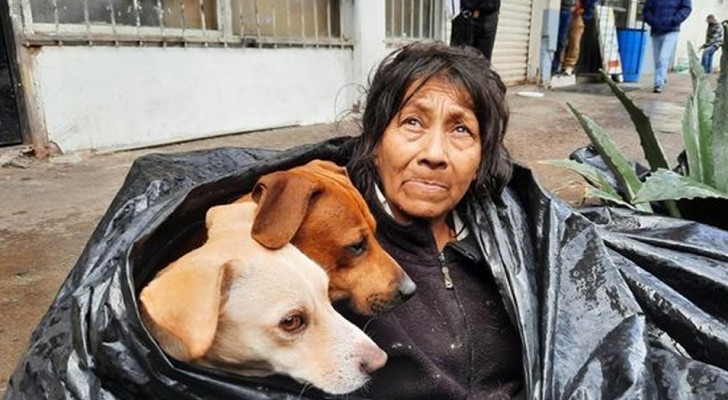 Advertisement
More and more often we coem across stories of very poor people, towards whom life has not been very generous, and who, however, have proved to be the best examples of compassion and love we could ever have. In Tijuana, Mexico, a 65-year-old homeless woman was found by police as she tried to take refuge with her dogs in a black garbage bag. The officers offered their help to the elderly lady, but she began to cry at the thought of having to leave her beloved dogs alone.
Advertisement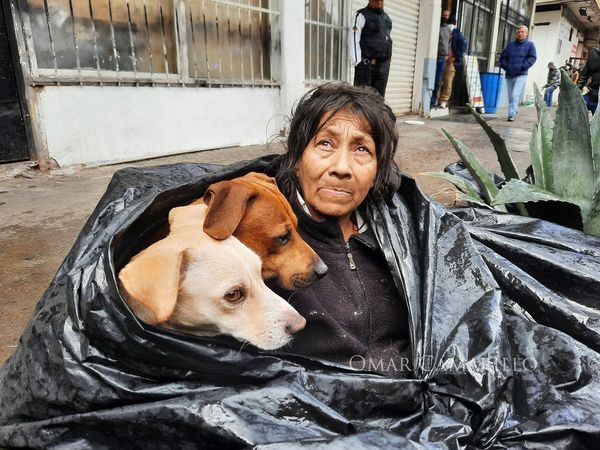 The scene was one of the most heartbreaking: not only because an elderly person like the woman in this story is forced to live in uncomfortable conditions on the street, but also because the immense love she feels for her dogs has prevented her from accepting the help offered by the police. The officers, in fact, tried for half an hour to persuade the woman to accept their help, and go to a suitable shelter, but unfortunately in these types of organizations, animals are not allowed.
Advertisement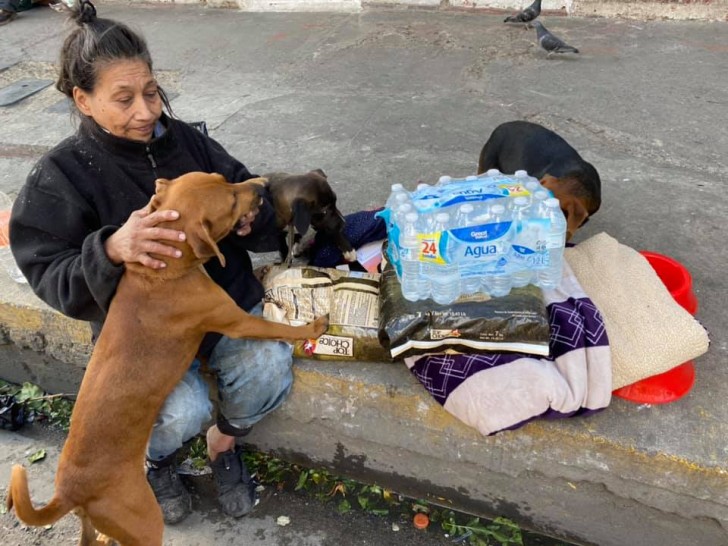 Facebook / Alejandra Cordova Castro
The woman burst into tears, saying she did not want to leave, among others, her pregnant dog who, shortly thereafter, would give birth. "If they take me to the shelter, my dogs will be alone and defenseless. That's why I cried," explained the woman. The police, however, could not abandon the woman in the rain and, also considering the cold temperatures coming, they managed to make her spend the night in a safer place. What has outraged readers on the internet is that, apparently, the old lady spent the night at the home of one of her children. How is it possible that they don't care about her? In any case, the woman cares a lot more about the health of the dogs than she does about her own, which is why she was back on the road with them the next day.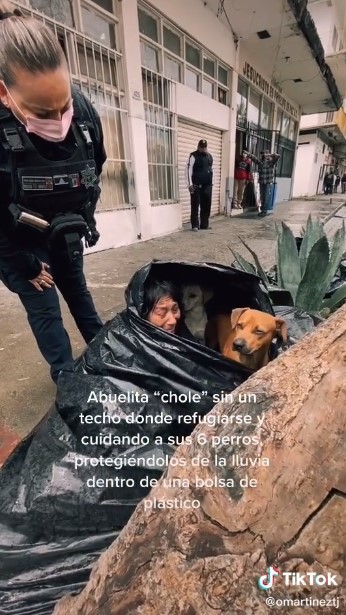 "They follow me everywhere, they protect me from strangers, they warm me at night and, more than anything else, they are my love and my company" commented the woman. In fact, the morning after the sad event, she was back in the street at the usual place giving food and biscuits to her pets, probably without even having had breakfast. Many people who have been impressed by her story and the video, which has started circulating online, have offered to bring her some blankets, food and clothes - practical help that can support her in her life on the street.
Advertisement