17 men who have decided to show the world their "spectacular manes"
A goatee, old-fashioned mustache and flowing hair ... very stylish!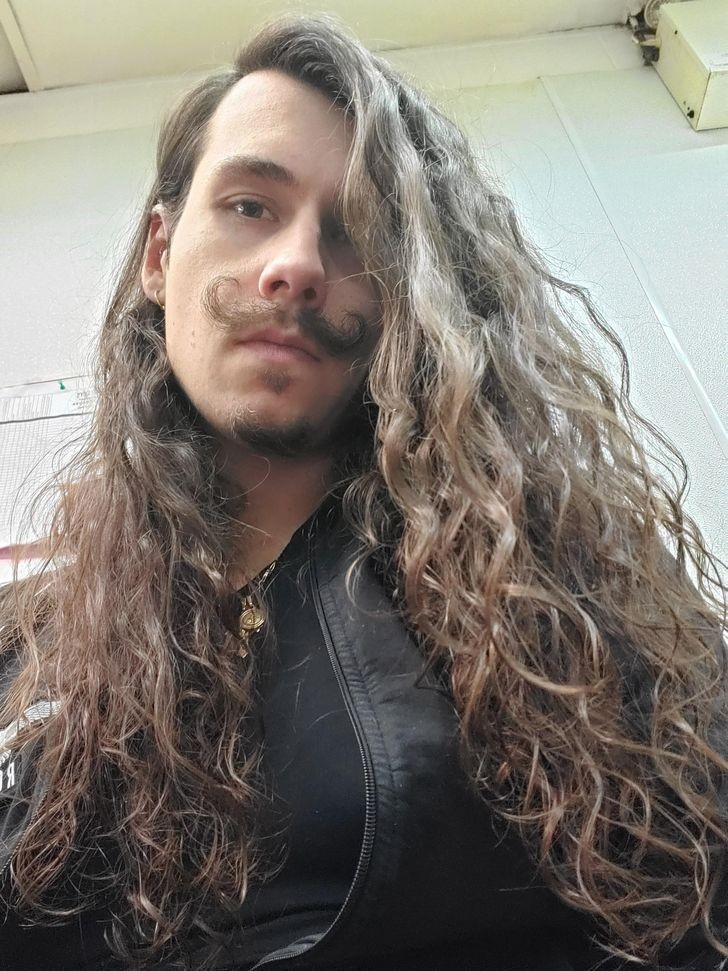 A guy who doesn't give a damn about the opinions of others: he's fine like that!
It took three and a half years for me to grow these beautiful locks: what do you think?
When I walk down the street people turn and stare at me, but I don't care!
When it's cold ... I stay warm under my long hair!
This is luxuriant hair!
I assure you that my hair is longer than is seems at first glance!
It might not be the longest, but I love my mane!
IT's very curly from the humidity, but I usually get a lot of compliments on my mane!
I've been growing my hair for 5 years: do you like it?
Sorry, I had to tie a ponytail: it's too long!
How I hate humidity with this hair: but the photo turned out well!
In the gym I have the most enviable hair of all!
A mane selfie for my birthday!
Here's what has changed in five years: I decided not to give a damn about other people's opinions and I let my hair grow as long as possible!
It might not be be curly like the others, but it's just as long!
You have no idea how long it took me to make those curls!