15 people who wanted to celebrate their childhood by recreating old family photos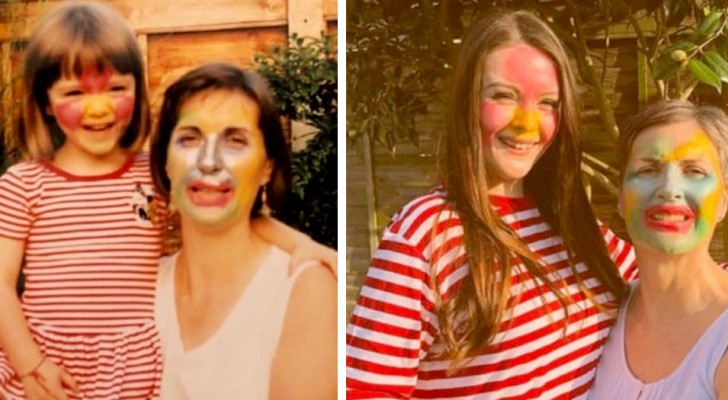 Advertisement
There is a very cute and fun way to relive the times that made our childhood unique and unrepeatable, with sweetness and at the same time with a healthy dose of irony. Just open that dusty old trunk which was left in the attic, pick up the old family photographs again and recreate them, with the same people and in the same places. Sure, time has passed and we've all grown up, but re-enacting moments from the past is a great way to remember them fondly.
Advertisement
A trip to Disneyland with the family is never to be forgotten!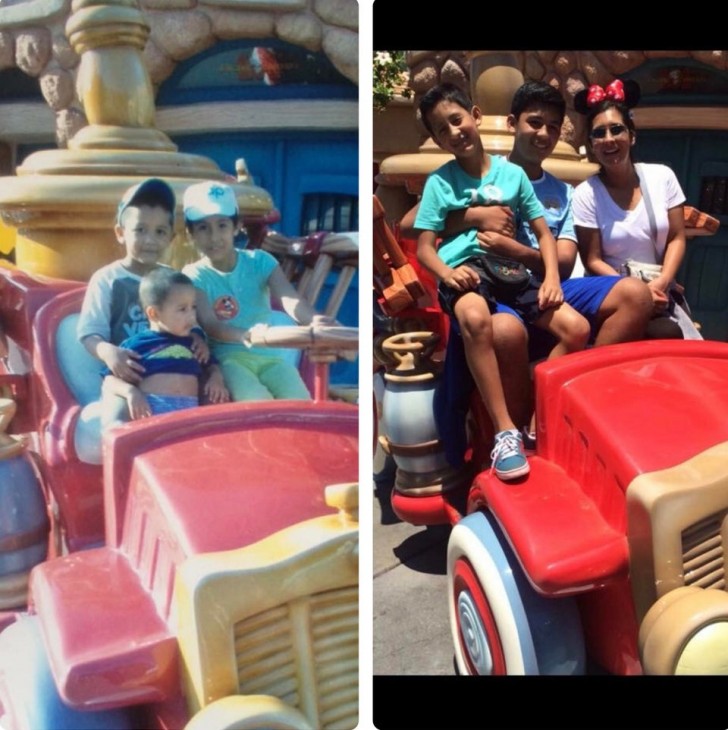 Advertisement
Since I was a child, I've been a keen drinker!
My grandfather, his sister and their best friends recreate a very old photo almost seventy years later!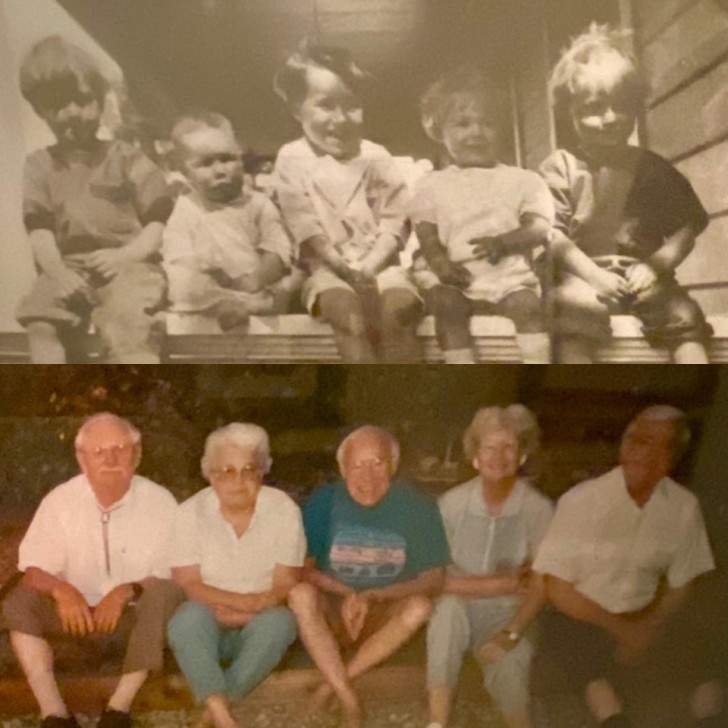 Brother and sister, forever!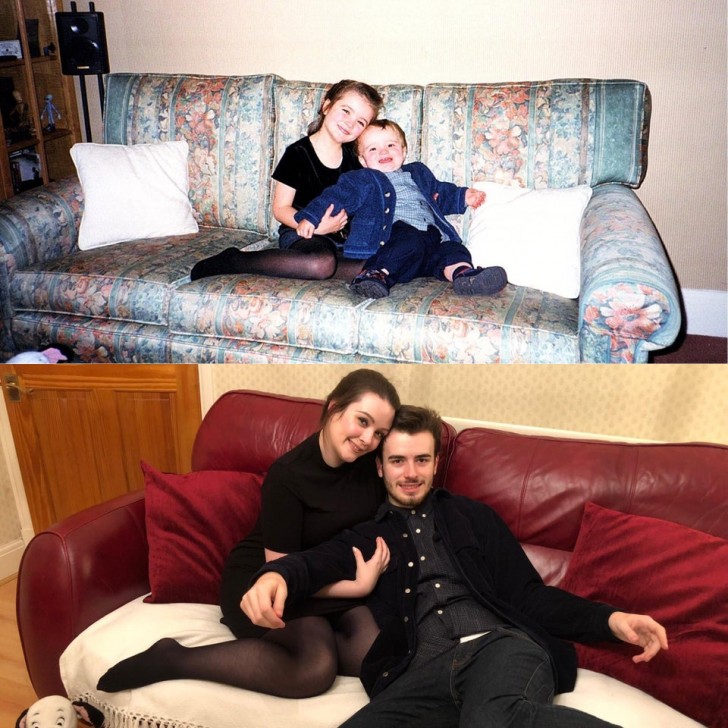 My cousins and I recreated an old Christmas photograph - good times!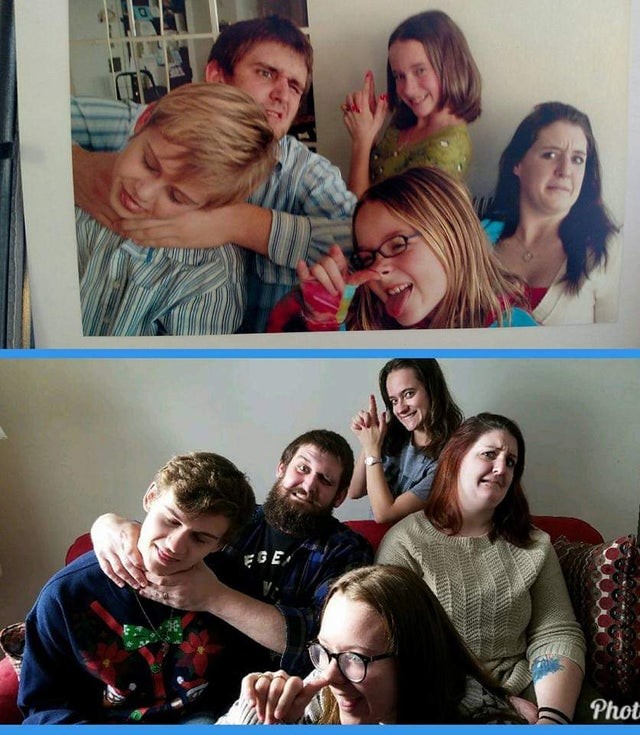 Advertisement
Twenty years have passed since the first photo: my mom and I wanted to relive the good old days!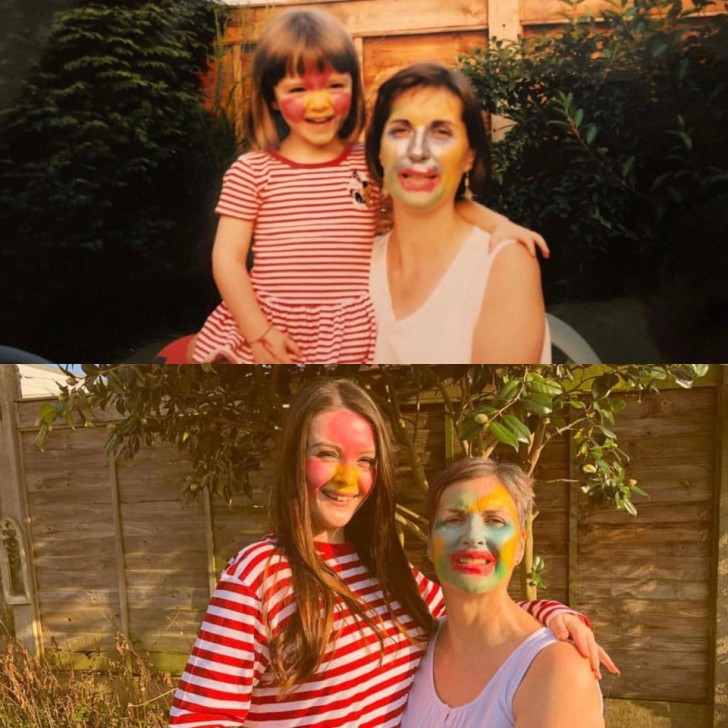 Not much has changed!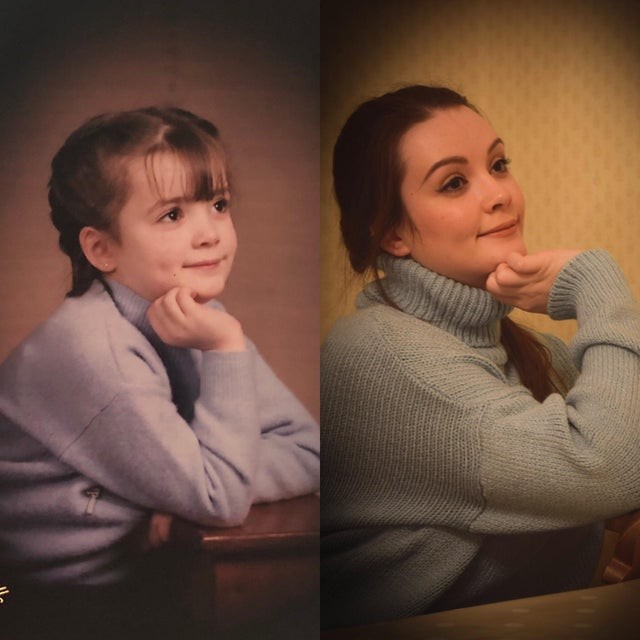 Advertisement
Six months later ... after all, the family also includes our four-legged friends!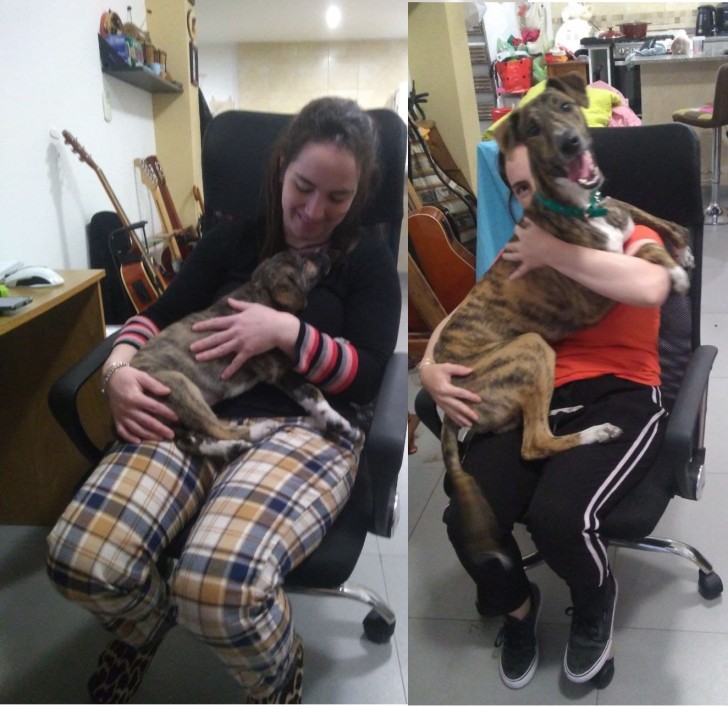 My great grandparents recreate a very old photo about 70 years later: this is magical!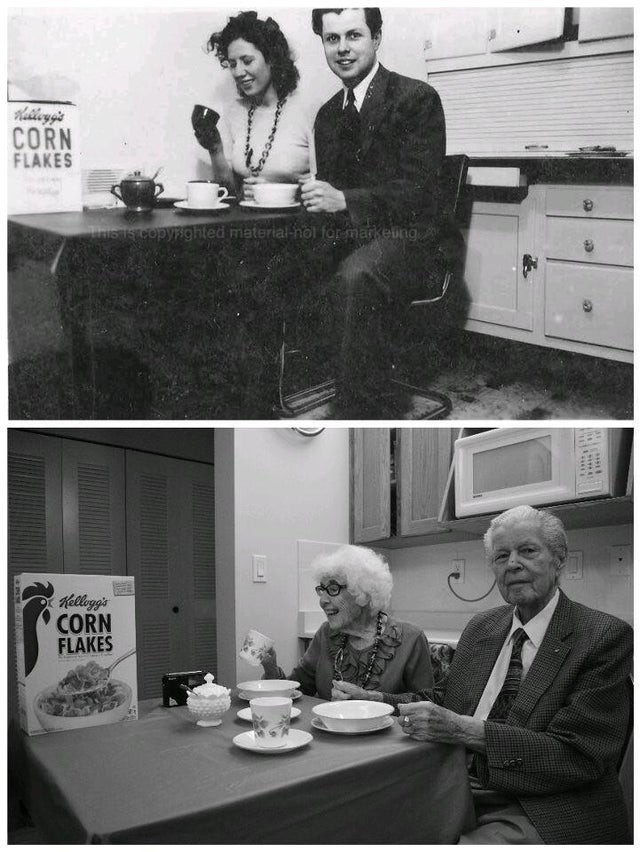 Advertisement
I was a scout, and I'll always be a scout!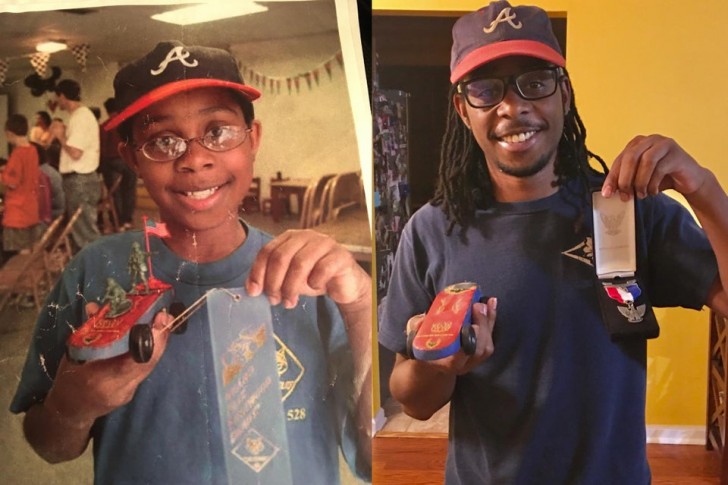 Grandma and dad...sisxty years later!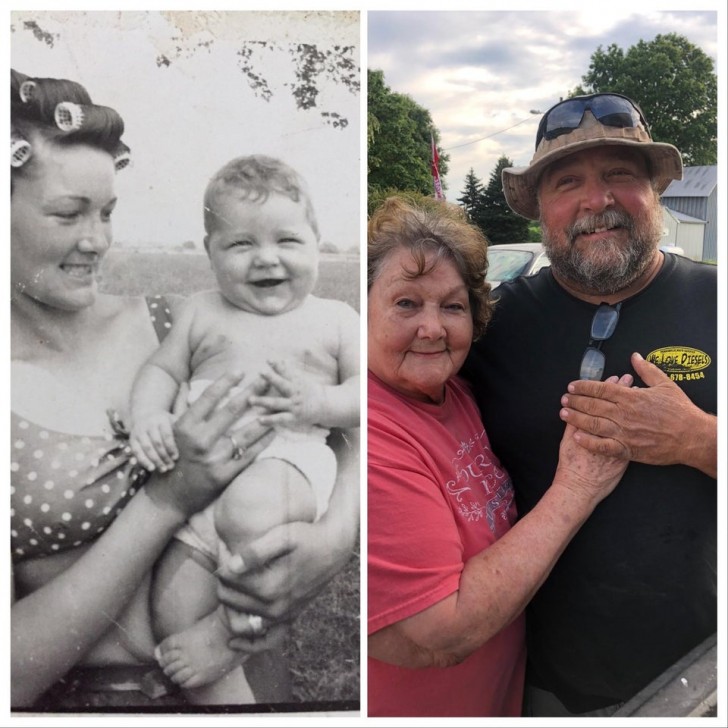 Advertisement
15 years later, same brothers and sisters, same clothes, same poses!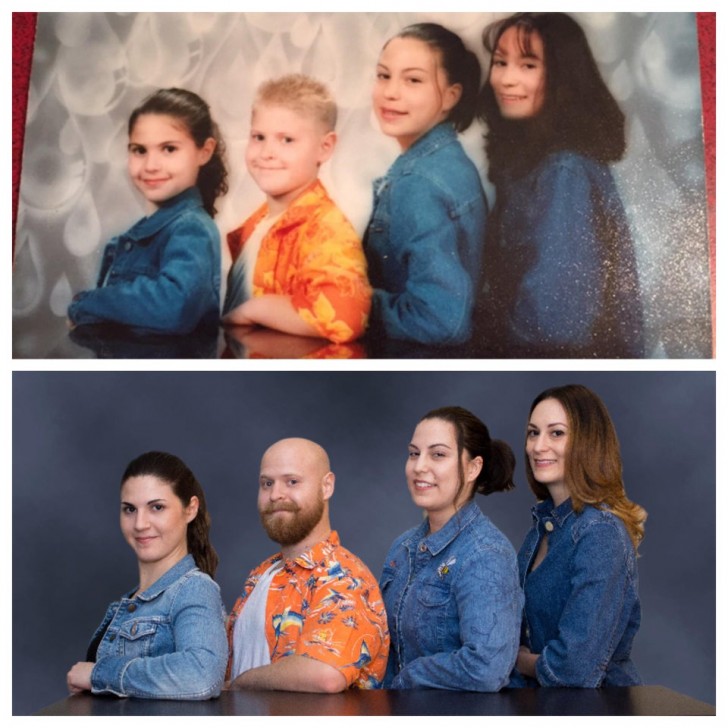 It's been 18 years, but we're still best friends!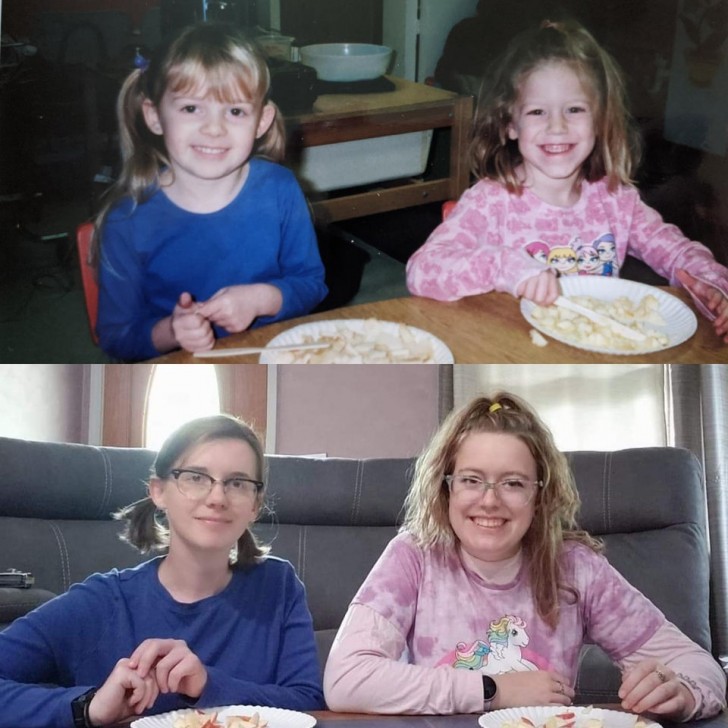 Advertisement
Me recreating an old photograph of my father from the 80s: I'm his spitting image, aren't I?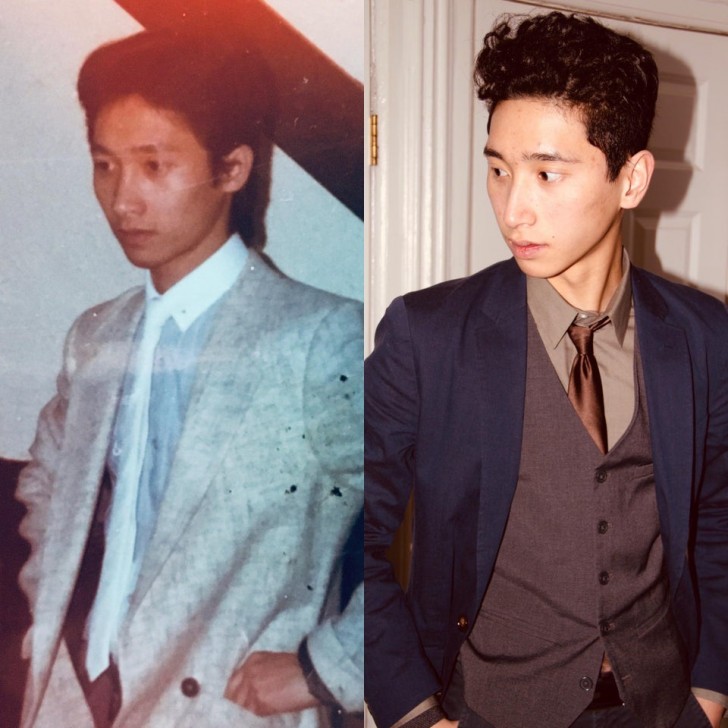 Still incorrigible at 32 years old!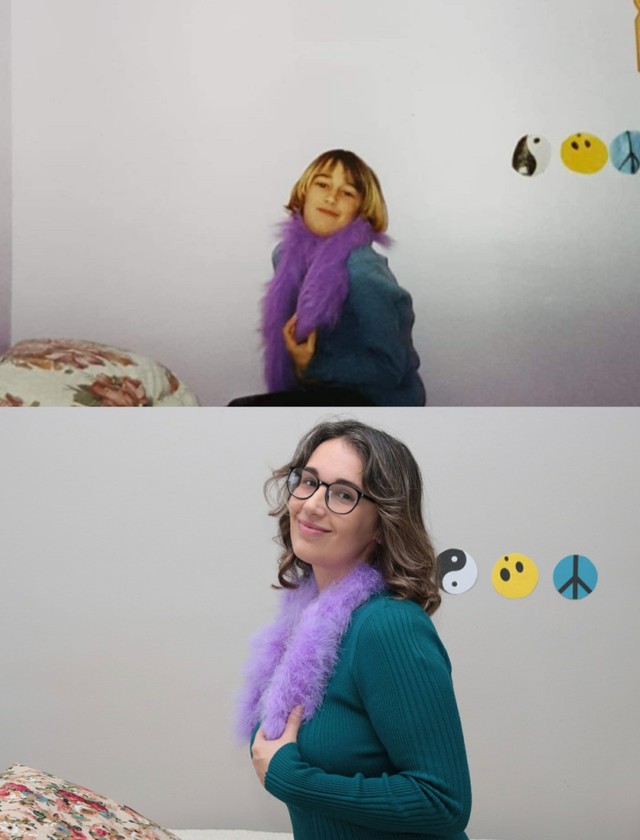 Advertisement