15 images of grandparents that make us understand why we love them more and more every day!
1. "My grandfather adopted his first cat at the age of 90. He called him "cat" and is very happy!"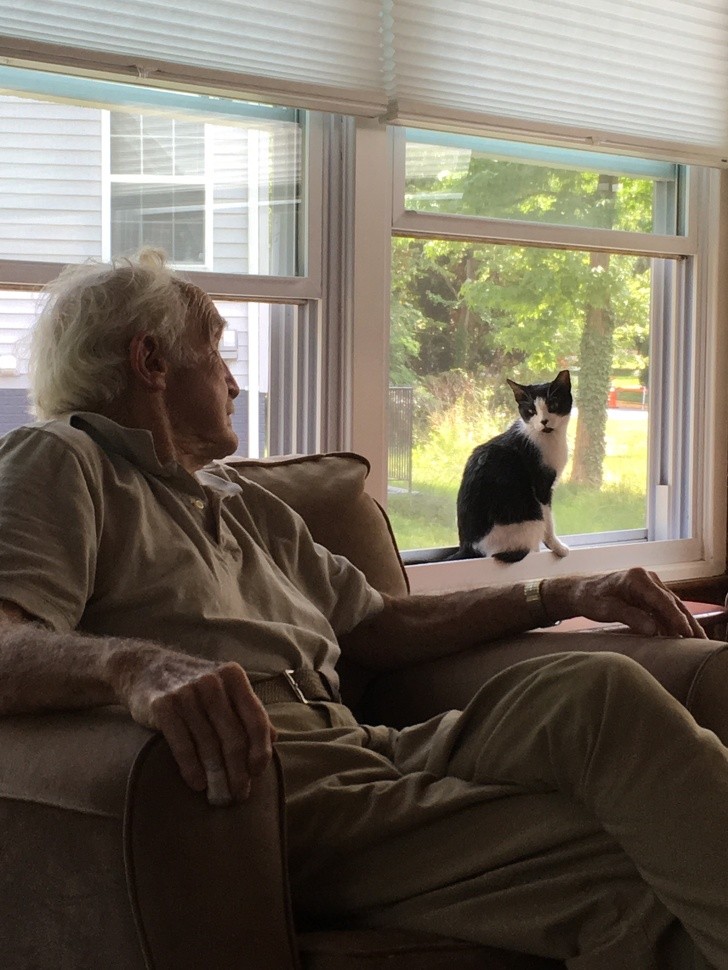 2. "Not even the dogs will get cold when grandma is around!"
3. "My sister has somehow managed to get grandpa up on the carousel. He seems to be having fun."
4. "My great-grandmother just turned 100 years old. She lives at home, reads without glasses, and mends socks for the whole family!"
5. "My grandfather told me to post this picture on the Internet because the whole world has to see his wonderful Lagerstroemia (Crepe Myrtle tree)."
6. "Almost 30 years have passed between one gift and another, but my grandfather still remembers what was my favorite video game series."
7. "Grandma introduced herself to my grandfather telling him that she wanted to spend the day with her boyfriend. He gave her a pair of gloves and they went to work together in the fields like when they were young."
8. "Here is my great-grandmother and today she is a hundred years old."
9. "My grandmother stores flour like this."
10. "When my grandmother broke her wrist, the doctor told her that crocheting would speed up her recovery, and here's what she made for the kids in the local hospital."
11. When his cat falls asleep on his legs, my grandfather is quite able to remain motionless for hours.
12. "My grandfather's new eyeglasses!"
13. "Grandpa and grandma challenge each other to a duel with lightsabers!"
14. "Grandma unwraps her Christmas present!"
15. Finally, here is this exchange of messages between a finicky granddaughter and a loving grandfather.