17 pet cats that do nothing but behave in a somewhat bizarre and "worrying" ways
Look where my cat ended up!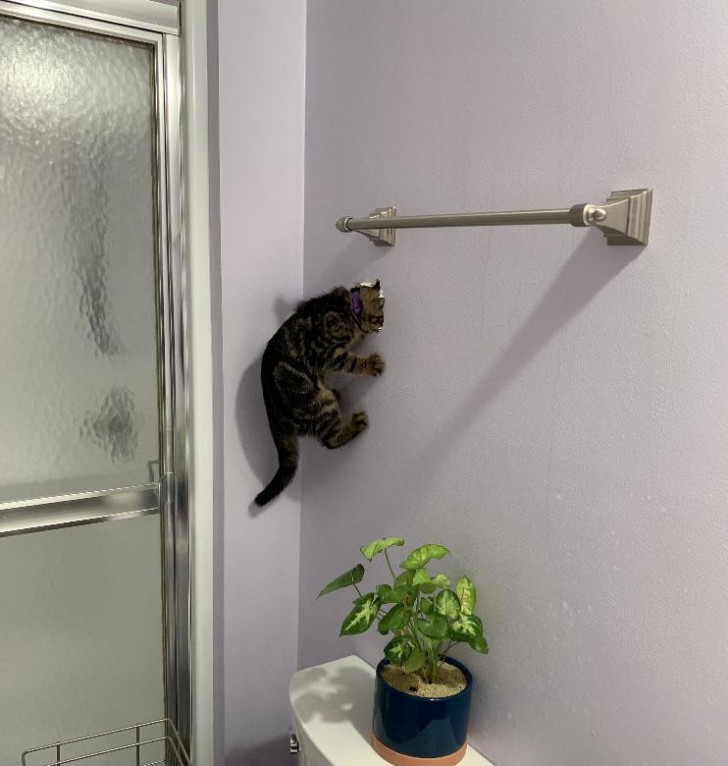 He's looking at me quite threateningly, help!
Look at his frightened face! Doesn't he look like a guinea pig?
Shhh, don't make a noise: he's meditating!
I swear he doesn't do it on purpose, that's just him!
A nice bath with company!
It is not a pillow, it's my head; but he likes to rest like this ...
They look like two statues, but it's my two cats staring at me in a disturbing way ...
Even in times of greatest need there is no peace!
Aargh, he got me!
I think he's still mad at me, don't you agree?
I think he's melting, or he just loves sitting like that!
I go to the bathroom, and what do I find? A very well trained cat who knows how to "use" the toilet!
I don't understand why she always licks the window in the house ...
He wanted to try a daring escape, but he didn't succeed!
What a surprise!
I assure you that there was absolutely nothing under there, yet the cat was sat there for hours!