Cats and kids: 17 photos documenting the friendship that can arise between a feline and its little owner
A little girl who now feels more feline than her ... pet cats!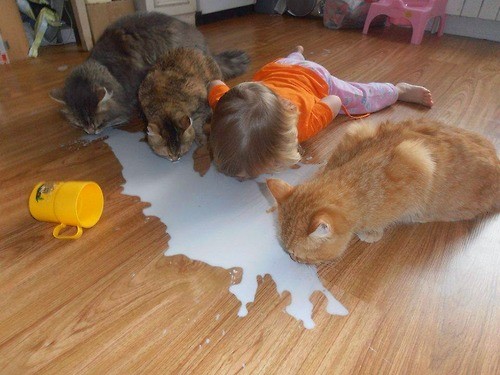 Like owner, like cat, don't you think?
Cat and owner have truly become best friends!
A photo shot that says much more than a thousand words ...
There is nothing more beautiful and tender than a friendship between a cat and a newborn who has just arrived at home!
All together looking out the window waiting for mom!
An image that needs no explanation!
Goodnight, little ones!
A relaxing read alongside your favorite cat: what could be better?
What are these two saying to each other?
A complicit look that only children and pets know how to share ...
She never falls asleep if there is no big furry cat at home to keep her company ...
Between baby and cat...a great friendship is growing!
What if we wanted to take our cat for a ride with us?
There is nothing better than ending the day next to your four-legged friend ...