15 cats who invaded the aisles in shops and have no intention of leaving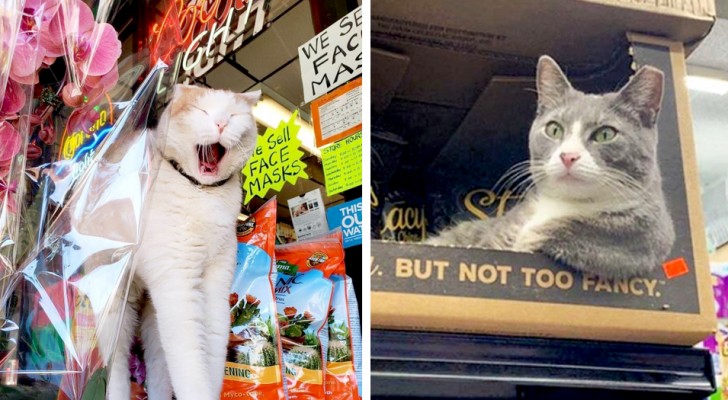 Advertisement
Have you ever seen a cat spend all day in a grocery store or supermarket? Sometimes they are so good and so still in their position that they blend in perfectly between the boxes, shelves and various food products. Customers should be very careful which shelf they visit or which product to buy: you may unwittingly find yourself facing a peacefully sleeping cat; like these people, who have published their ironic photos of cats who like to go shopping.
Advertisement
You weren't expecting me, huh?
Advertisement
His favorite department!
What are you looking at human?
Sweet dreams...
I'm ready to checkout this cat!
Advertisement
What a yawn ... good morning!
Pie is his favorite food ...
Advertisement
Do you need something frozen, my friend?
Are you talking to me?
Advertisement
I'm waiting for you inside!
This is my food!
Advertisement
Excuse me, do you need assistance?
Leave me be, I'm comfortable!
Advertisement
Sometimes there are very sweet customers ...
A cat...among the bottles!
Advertisement