A 4-year-old boy wants to save 2 Pitbulls from a shelter but the state won't allow him: he adopts them "remotely"
Adults can learn a lot from children, especially when it comes to making gestures of unexpected generosity. Jaxton Betschart, a 4-year-old boy, showed his great sense of responsibility, despite his very young age. The little boy had been taken to a dog shelter so that he could adopt one; you can imagine the surprise of his mother and all the volunteers of the shleter, when Jaxton decided to "adopt at a distance" two Pitbull dogs that, unfortunately, he would never be able to take home with him, due to the restrictive laws imposed by the State on adoption of this dog breed.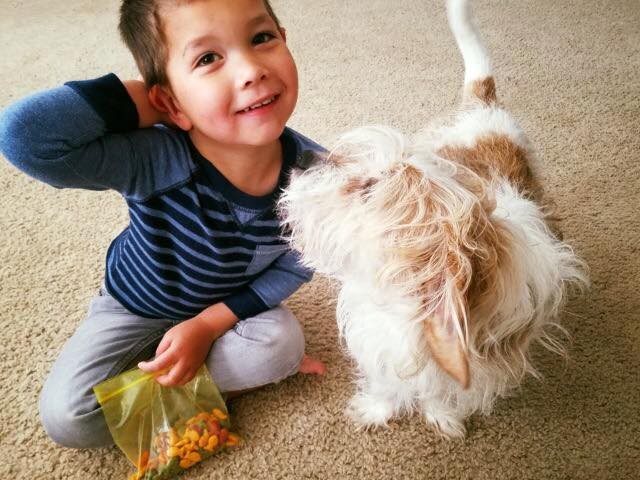 Where Jaxton lives, the state does not allow residents to have Pitbull dogs as pets, so the child would never be able to take home Tank and Penelope, two Pitbulls destined to remain in the Charleston Animal Society shelter forever. Faced with such news, Jaxton didn't react as one would expect from a child, perhaps by choosing another puppy, but by committing himself to adopting those two pitbulls at a distance. The little boy decided to donate his weekly allowance to the shelter, in order to provide for the care of the two animals forced to stay in the shelter forever.
So small, but already so adult that he can make important decisions! His generous gesture was so unexpected that the kennel volunteers wanted to share the news on social media. And the story has reached the hearts of many readers and that has helped the kennel itself to reach unexpected results. The two Pit Bulls in question, among other things, received an adoption request from people residing in another state, who would therefore be able to adopt them as pets.
Naturally, Penelope and Tank's new owners are keen to honor Jaxton's commitment and have promised the little one to look after the dogs with joy and love. Surely the two dogs will now never lack the necessary care and love.