She receives a letter from her late mother after a five-year postal delay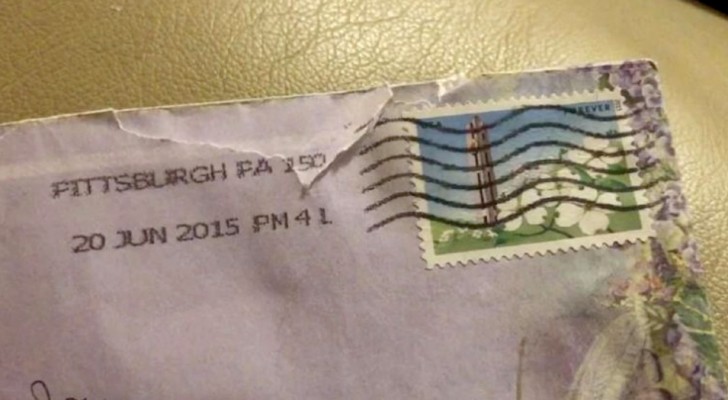 Advertisement
Imagine suddenly receiving in your mailbox a handwritten letter from five years ago, but which never arrived in time, and that letter had been written by your mother. An incredible situation in which Katrina Jones, a woman from Youngstown in Ohio, found herself, when in December 2020 she found in the mailbox a letter signed by her mother in 2015: her mother died in 2018.
via Fox 13
Advertisement
Katrina revealed that the letter bore a stamp dated June 20, 2015, but it never arrived on time at its destination; in fact, the woman remembered that five years earlier her mother had mentioned a letter she had sent: "I remember many years ago and I think I can say with certainty that it must have been 2015, that she asked me: 'Hey, did you get a note from me?"
For Katrina it must have been a message from destiny, given that her mother unfortunately passed away in 2018, without her daughter having received the letter that she had written to her in her own hand. A late letter that now takes on even more meaning for the daughter after her mother passed away in 2018. After receiving this huge and unexpected surprise, Katrina said, "This is a sign, I was meant to get it now."
Advertisement