A 51-year-old mom gives birth to her granddaughter, acting as surrogate mother for her daughter with infertility problems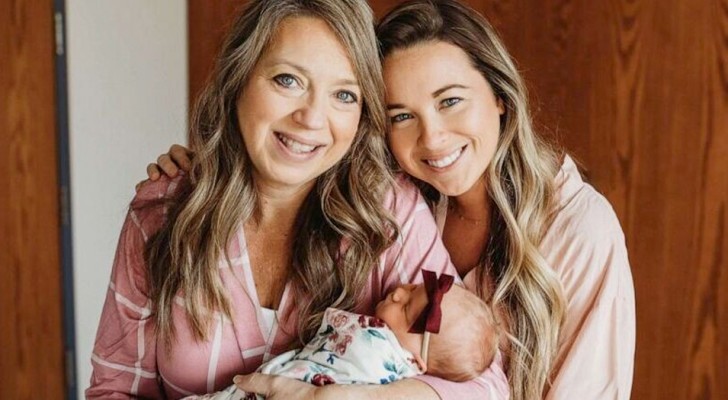 Advertisement
This is the story of Breanna and Aaron Lockwood, an American couple who for years have tried every way, every shortcut, pursued various treatments and therapies for infertility, failed embryo transfers and miscarriages, all in order to fulfill their dream of becoming parents at least once in their lifetime. A dream that eventually came true in the most unexpected way ever, and thanks to the help of the last person Breanna would have expected: her mother.
via ABC News
Advertisement
Julie, Breanna's 51-year-old mother, went through all kinds of tests to see if she would be the perfect surrogate mother for her eldest daughter's future child, a woman who at her age is a formidable runner who is very fit and athletic. Despite the uncertainties of the case, the doctors gave the green light to the woman; she could be the surrogate mother of her grandson!
Eventually, after a caesarean section, Julia gave birth to her granddaughter, a little girl named Briar Juliette: but to be clear, the baby was not Julie's biological daughter, but the daughter of Breanna and Aaron; the grandmother was only a surrogate mother who carried the gametes of the two parents (ovum and sperm) in all its gestation stages, during the nine months of pregnancy.
Luckily, grandmother and granddaughter are in perfect health after the birth, and Breanna will never stop thanking her brave mother for fulfilling one of her lifelong dreams: becoming a mother for the first time!
And now Julia is also a very happy grandmother. Congratualtions to all!