They tried to have children for 8 years and in the end a "miracle" happened: she gave birth to quadruplets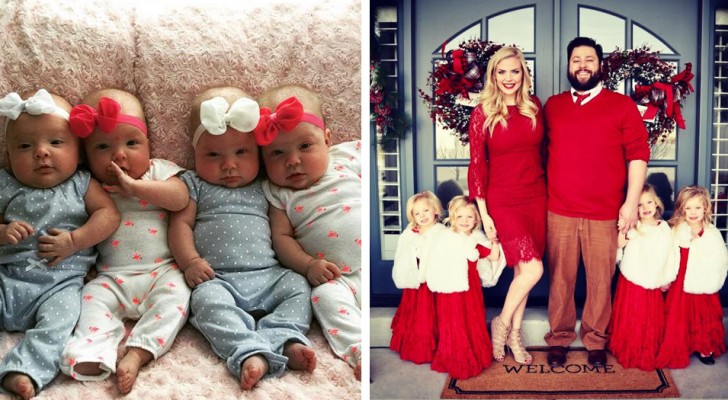 Advertisement
Many couples want to experience the joy of becoming parents, but this strong desire does not always come to fruition. It is not uncommon, in fact, for a young couple to try to conceive for many years, perhaps waiting for a miracle. The problem of infertility is more common than people think, and Ashley and Tyson Gardner know something about it. After trying to have children for 8 very long years, the two were about to give up on the idea before trying in vitro fertilization which, in 2014, "rewarded" them with a truly unexpected pregnancy. Ashley Gardner, who thought she could not get pregnant, was now expecting quadruplets: 4 children!
via Facebook / A Miracle Unfolding-Gardner Quadruplets
Advertisement
Their final attempt was not, however, without difficulty or the fear that it might not work. Fortunately, everything went smoothly and, amazingly, the doctors confirmed to the newlyweds that not only was the fetus well and was developing normally, but that the embryos had divided and, therefore, Ashley and Tyson were not they were expecting one, not two ... but four babies! At the end of her pregnancy, Ashley gave birth to 4 beautiful little girls.
Advertisement
Neither of them could believe the wonderful news. Infertility now seemed a distant problem, despite having plagued Ashley and Tyson's lives for 8 long years. Today the couple have a Facebook page followed by more than 700,000 people, who can sneak a brief glimpse into their lives and admire how their family has grown over time.
The girls are now over 4 years old, in excellent health and the whole family seems very happy.
Advertisement